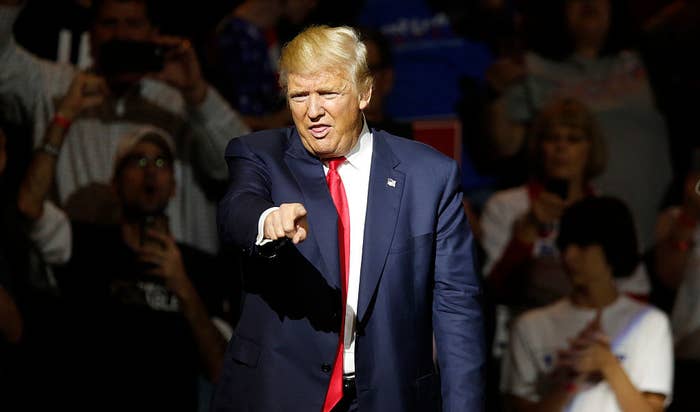 Donald Trump as a presidential candidate pledged to be people of color's "greatest champion." He said he would, as president, offer a "new deal for black America," and he has claimed the warm feelings are mutual.
"I have a great relationship with the blacks," Trump declared in a 2011 radio interview. "I've always had a great relationship with the blacks."
Attendees at the 108th NAACP Annual Convention in Baltimore this week begged to differ.
"There's something about that man, that every time he speaks, I have to turn the channel," Dorothy Oliver of New Rochelle, New York, told BuzzFeed News at the conference.
The president was invited to the convention, but he did not attend. Asked why, a White House spokesperson simply said, "My understanding is that the invitation has been declined for this year."
Trump also rejected an invitation from the venerable civil rights group in 2016 — setting him apart from most presidential candidates and presidents, who make sure to show up.
NAACP delegates and members, who spent much of the week rallying for expanded voting rights, told BuzzFeed News they had split feelings about Trump not coming, wishing he had attended even as they called many of his positions abhorrent.
"If he came, I could not look at him," Oliver said.
"Let's say he came and started praising us — I'd know it was crap. Just BS," she continued. "I know he wouldn't mean it. This is Donald Trump. As a group of black people, he would just say everything he knows we want him to say."
Oliver is furious that Trump still contends five black men are guilty of a bloody rape in Central Park in 1989. Trump bought $85,000 in newspaper ads at the time calling for the death penalty for muggers in general — which was widely seen as an attempt to finger the suspects, who were later exonerated and found innocent by DNA evidence. But as recently as October, Trump told CNN he still thinks the men are guilty.
"How do you do that unless you are a racist?" Oliver asked.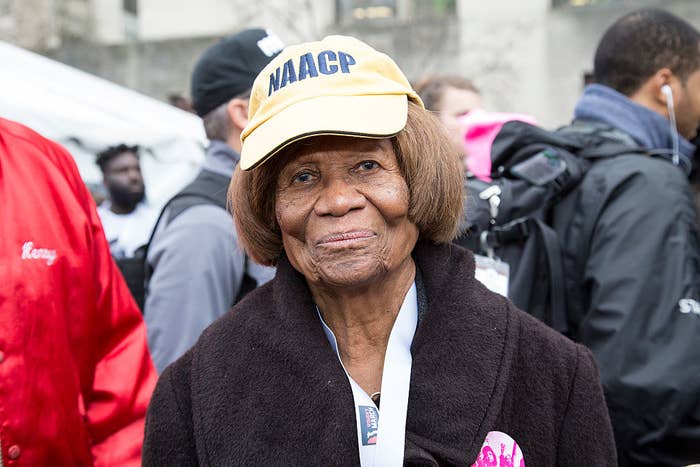 More than a dozen other attendees shared similar thoughts. They believed Trump would have demonstrated a commitment to civil rights by showing up, and some said they would have politely welcomed him in their ranks, but they didn't hold back on ridiculing Trump for his decades of bad blood with people of color.
"If he came, it probably would have been chaos — respectful chaos," Qemari Thompson of Miami said in an interview on Monday.
"He talks down to minorities and disabled people — anyone who's not white and rich," Thompson said, pointing out that Trump spent years questioning the legitimacy of Barack Obama's presidency with a bogus theory that he was born in Africa. "He's being rude and arrogant, and it's really racist."
Ray Wood, president of the NAACP chapter in Toledo, Ohio, thought Trump missed a chance to bridge a divide by skipping the event.
"It would be out of his comfort zone," he said, acknowledging the possible awkwardness, "but for us, we're out of our comfort zone all the time."
"We invited him so he could sit and possibly have some dialogue with us," he said. "It shows he's not trying to bring this country together."
Wood thinks Trump is racist and that his brash talk is ushering in an era of unabashed racial antagonism. "We see more of a divide than there ever was before," Wood continued. "Even now, you can tell there is a hatred from Trump toward Barack Obama. Trump blames him for everything. We see that as an insult to us, too."
Vashanti Johnson from Jersey City, New Jersey, said Trump "is like a puzzle."
She said that while Trump is from a diverse city, "he and his dad were extremely racist when it came to housing." She cited the Justice Department's 1973 lawsuit against Trump and his father for racial discrimination, which was eventually settled without an admission of guilt.
"I think he's racist. I think he's looking to see everyone getting a bigger share of the piece of the pie — but not black America," she said, adding that many black people believed Trump's promises that he would recharge the job market. "Maybe we have to give it more time, I'm trying to be fair."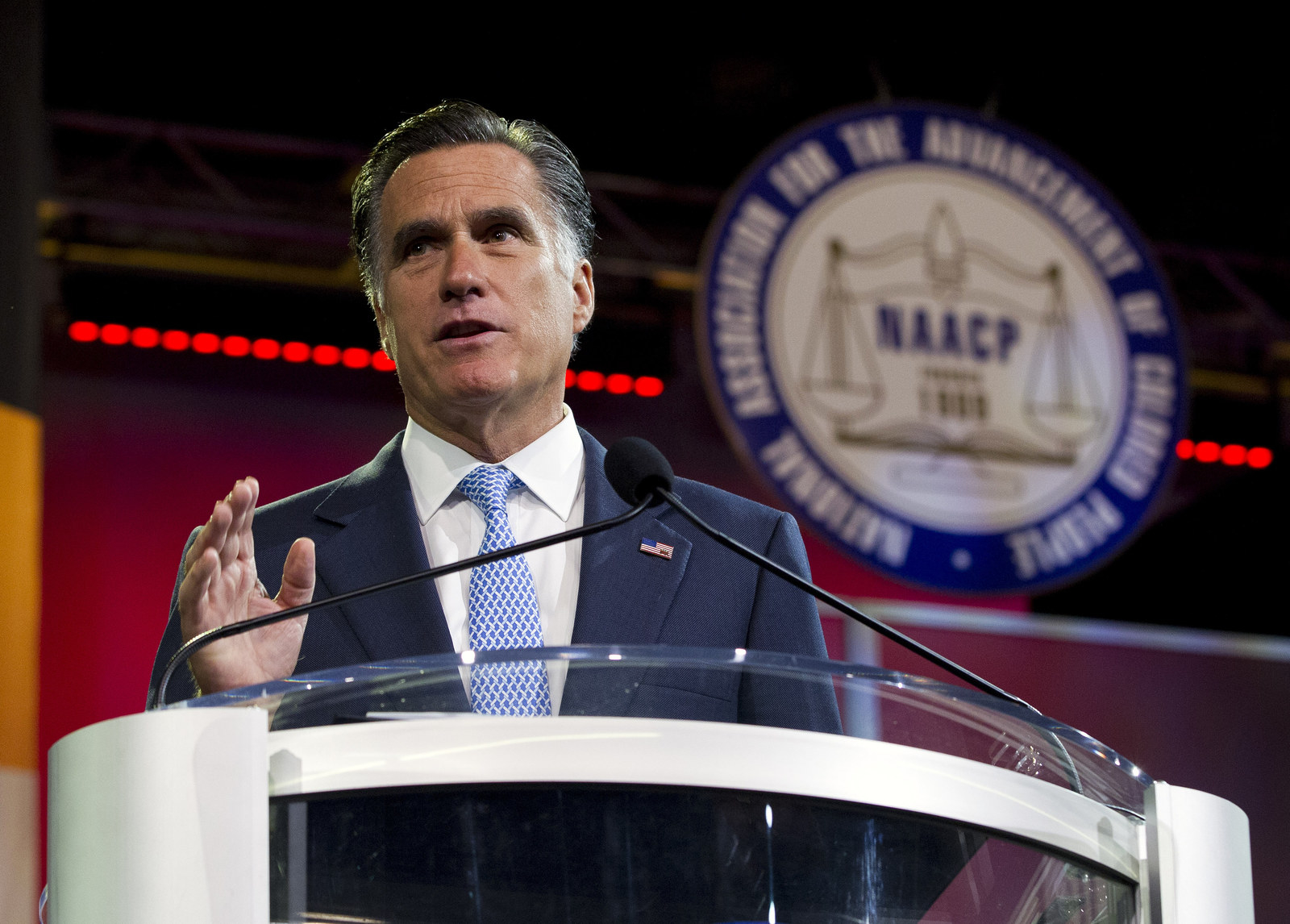 Hazel Duke, head of the group's New York state conference, said Trump's decision not to come stands apart from other high-profile Republicans. "The Bushes came. Romney came. John McCain, too," Duke, who has been a member of the NAACP for more than four decades, said. "They came and talked about what their vision and mission was."
But Trump has left the group in the dark about his plans for civil rights, Duke said. "He won't talk about it."
A spokesperson for the NAACP brushed off the significance of Trump's absence, saying, "It doesn't matter if he shows up or not. We are not a reactionary group."
"It's not about have some food with him or watching television together; we want him to show up to learn about civil rights," the NAACP's Malik Russell said. "What's important is that he shows he cares."
But Rho'Sade August, who came from Miami with Thompson, doubted Trump cares about people like her.
"We're definitely the worst minority because we are black and female," she said. "I'm afraid of his power. We are the underdogs."