Pastor Shot Three Times Outside Church In Possible Anti-LGBT Hate Crime
Police in Hartford, Connecticut, say the pastor may have been targeted because of his congregation's tolerance of gays and lesbians.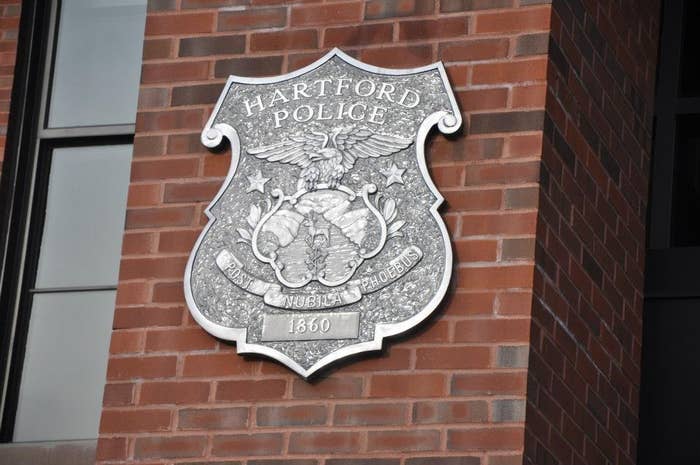 A pastor who was shot three times Sunday may have been targeted because of his congregation's tolerance of gays and lesbians, police in Hartford, Connecticut, told BuzzFeed News.

"Some language used in the incident — and given where it was, in front of a church known to be accepting of our LGBT community — it led us to have concern that this is a hate crime," Deputy Police Chief Brian Foley said in an interview Tuesday.
Just before 6:30 a.m. Sunday, Rev. Augustus Sealy, 54, was placing flags in front of the Hartford First Church of the Nazarene to honor veterans for Memorial Day. The service that followed was supposed to be a celebration of his five-year anniversary as senior pastor.
But according to a police incident report, a car slowed down as it approached Sealy, at which point a witness reported hearing five gunshots. Two bullets hit Sealy's leg, another hit his shoulder. A black Nissan Altima sped away, a witness said.
Officers found seven shell casings at the scene.

By Tuesday, Sealy was hospitalized in stable condition.
"He has a broken leg because the gunshot broke his femur. He bled a lot," Rev. Elton Adams, an assistant to Sealy, told BuzzFeed News Tuesday. "The pastor is doing much better . We are just praying for his total healing."
The assailant remains at large and police have not identified a suspect.

Foley said police cannot "100% confirm it is" a hate crime, but added that investigators are pursuing the possibility. Some details, such as the language used at the time of the shooting, remain confidential during the investigation, he said.
But Adams was not aware of any activity at his church — a congregation of about 150 people — that that would attract anti-LGBT animus, nor did he have a particular reason to think the shooting was an anti-gay hate crime.

Globally, the Church of Nazarene — which has more than 2 million members — takes a mixed view on gays and lesbians. A statement on human sexuality explains the church "believes that every man or woman should be treated with dignity, grace, and holy love, whatever their sexual orientation. However, we continue to firmly hold the position that the homosexual lifestyle is sinful and is contrary to the Scriptures."
Adams said that at his congregation, "we don't like the [gay] lifestyle, but we like the people — the individuals. I think we are tolerant of the people. We are very caring of other people."