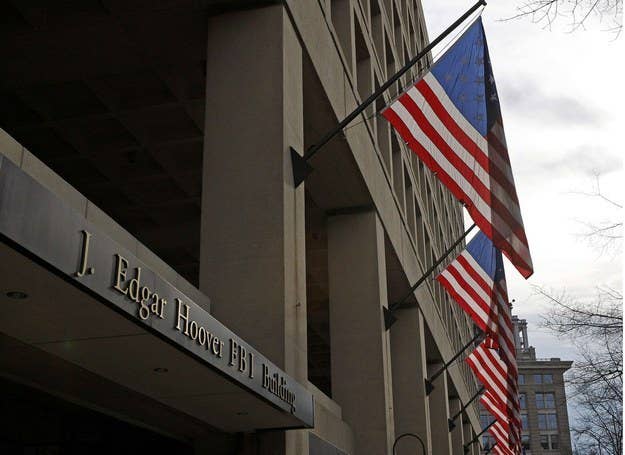 Despite a recent epidemic of violent attacks and homicides of transgender women, the FBI's annual hate crime report released today says only 33 people in the United States were targeted in bias crimes for their gender identity in 2013.
This is the first year federal officials are reporting hate crimes against transgender people, as is now required by the Matthew Shepard and James Byrd Jr. Hate Crime Prevention Act. But after seeing the results of this year's report, antiviolence experts said the new figures for transgender violence are impossibly small. "The phrase that comes to mind is tip of the iceberg," Osman Ahmed, the education coordinator of the National Coalition of Anti-Violence Programs (NCAVP), told BuzzFeed News. "That is an incredibly low number."
By way of comparison, the NCAVP issued a comprehensive report in May that found 344 transgender people — more than 10 times the FBI's figure — were the victims of hate-motivated violence in 2013. That was up from 305 the year before. The group found 13 transgender people in the U.S. were killed last year in bias attacks.
The FBI's report found a total of 7,242 people were victims of single-bias incidents in 2013. Nearly half were racially motivated and roughly one-fifth of victims, or 1,461 people, were targeted for their sexual orientation. Of those, 60% were attacked for being or being perceived as gay men. The report found gender identity bias crimes made up 0.5% of hate crimes.
"The fact that they are collecting this data for the first time is encouraging," said Ahmed, "but there is a long way to go."
Among the reasons federal statistics underrepresent attacks on transgender people, experts say, many state and local hate crime laws don't include protections for LGBT people. Such is the case in Ohio; because Ohio has no statewide law to prosecute hate crimes against LGBT victims, the state may not report certain incidents as hate crimes. Aaron Eckhardt, a leader of Buckeye Region Anti-Violence Organization (BRAVO), pointed out in an interview recently with BuzzFeed News, "According to Ohio, there have been zero hate crimes committed against people in those categories."
But in Ohio alone, three transgender women were killed in 2013 in what the organization found were hate-driven crimes. In addition, BRAVO, which contributes to the NCAVP reports, found 14 incidents of nonfatal hate-motivated attacks in their state that year. Still, the FBI report issued today shows zero gender-identity hate crimes in Ohio.
Many law enforcement agencies also have notoriously hostile relationships with transgender communities. Police frequently misgender victims and sometimes subject transgender victims to taunting and further violence, Ahmed said. The result, he explained, is that many transgender people do not report violence to police at all.
The weak laws and a lack of cultural competency can create a paradox: Progressive states, which have the greatest legal protections for marginalized populations, tend to report higher hate crime rates than states with reputations for the worst civil rights violations. And some states simply do not report all the crimes to federal officials. For example, the FBI report released today finds Alabama reported six total hate crimes against all protected classes, including crimes against people for their race. By contrast, Maine, which has approximately the same population, reports 25 hate crimes. Similarly, New York has a smaller population than Texas, but New York reports more than four times the number of hate crimes as Texas.
NCAVP collects data from 51 antiviolence partner organizations, local law enforcement agencies, victim counselors, and field research that assesses which violence incidents were motivated by hate. Not all of those incidents are necessarily classified as crimes by law enforcement. Ahmed said, the group's data "captures a small fraction of what happens nationally," suggesting the difference between the actual rate of anti-transgender attacks and the tiny figure of hate crimes reported by federal officials is even greater than it may first appear.
Ahmed said the biggest challenge is teaching local law enforcement competence dealing with transgender victims. "While data collection and hate crime legislation are important, it is the culture of policing that needs to shift for us to see real change in terms of how communities report violence."
The FBI did not respond to a call and email seeking comment on the low figures for transgender hate crimes.