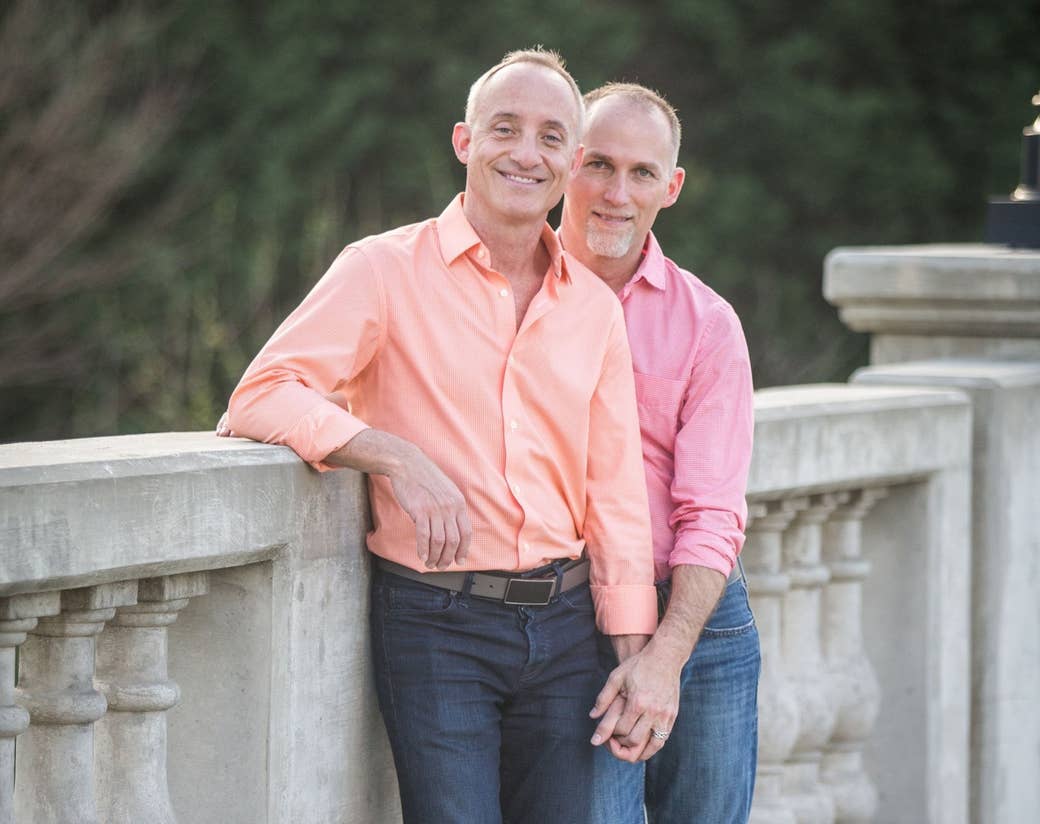 Risking their careers, a pastor and bishop of the United Methodist Church told BuzzFeed News they will marry two gay men in North Carolina on Saturday.

The ceremony is precisely timed to influence the church's international voting body, which will consider proposals to repeal a ban on clergy marrying same-sex couples when it convenes next month.
The stakes are high for both the pastor and bishop, who could be reprimanded or even defrocked for officiating the ceremony, as has happened to other Methodist clergy who officiated marriages of gay couples in recent years.
"The ultimate action would be removal of my order," Bishop Melvin Talbert told BuzzFeed News, acknowledging the risks for himself and Pastor Val Rosenquist. "I would no longer be a bishop."
"It was race discrimination then, and it is discrimination based on sexual orientation now."
Delegates at the international church's General Conference shot down petitions to change church policy in 2008 and in 2012. But now, with the U.S. Supreme Court having ruled in favor of same-sex marriage rights, Talbert, Rosenquist, and the couple getting married — Jim Wilborne and John Romano — all told BuzzFeed News that this wedding could help persuade delegates at a critical moment for the church.
"Doing it now will lay this issue squarely before them in a way that hasn't happened before," Talbert said. "If the delegates are open-minded, this could have a positive impact."
Talbert — who was arrested with Martin Luther King Jr. in the Atlanta sit-ins in 1960 — linked the wedding to civil rights protests, saying the service "is an act of civil disobedience. The only difference is we are giving it another name in calling it biblical obedience."
"I have to make a choice between my church and God, and I am choosing God," he explained, saying the church's anti-gay policies "are immoral, unjust, and oppressive, and they should no longer deserve our loyalty and support."
"Discrimination is discrimination no matter where it is," he added. "It was race discrimination then, and it is discrimination based on sexual orientation now."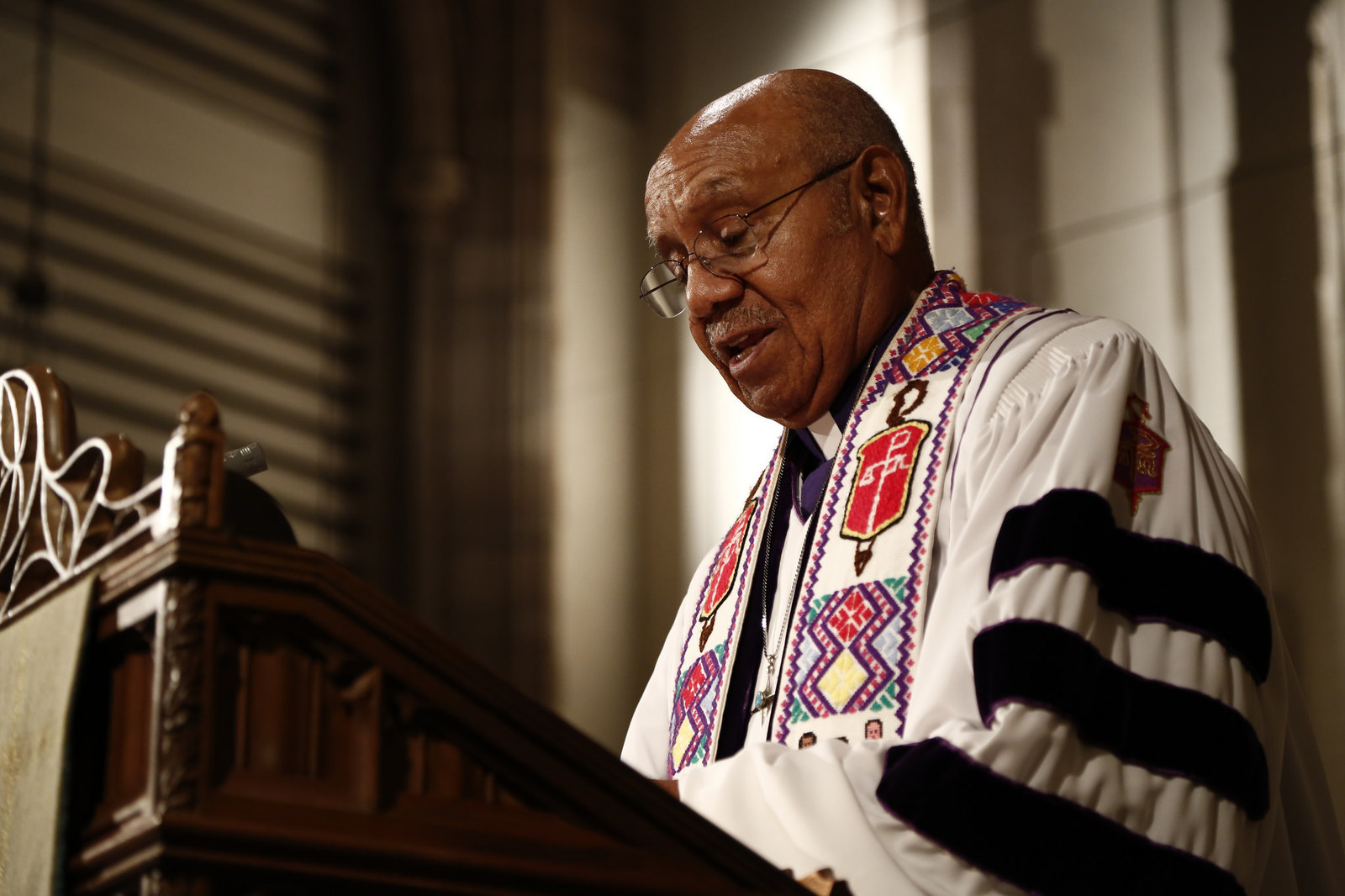 With about 7 million members in the United States, the United Methodist Church (UMC) is the largest mainline Protestant Christian denomination. But unlike several other leading denominations, such as the Episcopal Church and Evangelical Lutheran Church in America, the UMC has not repealed its ban on same-sex weddings.

That is due, in part, to its makeup. The voting bodies of other mainline denominations that have repealed anti-LGBT policies represent just U.S. churches. But the United Methodist Church is governed internationally. That includes African delegations that have joined with conservative American delegates to oppose same-sex marriage in the past.
In 2008, delegates came close to passing resolutions to rescind those rules. Four years later, in 2012, similar proposals actually lost by a wider margin. Many believe that was because conservative church delegations from African nations have grown, along with opposition to LGBT inclusion.
At the General Conference starting May 10 in Portland, Oregon, 864 delegates will consider a raft of petitions. Several would repeal portions of the Book of Discipline — the church's core doctrine — that ban clergy from marrying same-sex couples, state that homosexuality is incompatible with Christian teaching, and bar funding LGBT-positive organizations.
Matt Berryman, the executive director of Reconciling Ministries Network, an LGBT advocacy coalition leading the charge for reforming Methodist policy on sexual orientation, said passing the proposals this year is not a "slam dunk."
Still, he believes there there is renewed opportunity. In recent years, the church's Southern United States delegations have come around on marriage equality. Further, the Supreme Court's marriage ruling last year has given the issue immediacy inside church walls.
"Clergy are being asked by members of their congregations to bless their love, and they are having to say no. It's not just civil equality — it's also spiritual equality," he told BuzzFeed News.
Hundreds of Methodist congregations have joined the Reconciling Ministries Network, Berryman said, including the First United Methodist Church in Charlotte.
Marrying this couple before the general conference, he said, "It changes hearts and minds of delegates, because their story is a beautiful one."
Wilborne and Romano, both 52, kept their wedding plans mostly under wraps until they sent out invitations last month.

"We didn't want people to have time to organize a protest," Wilborne said. Still, they have hired a security guard to keep potential protesters off the steps.
It was important to have their service at the First United Methodist Church on Tryon Street, in downtown Charlotte, where Wilborne has attended services ever since he went there for a funeral for a man who died of AIDS in 1996. "I knew we could get married somewhere else," Wilborne told BuzzFeed News. "But we wanted to get married where I've been going to church for 20 years."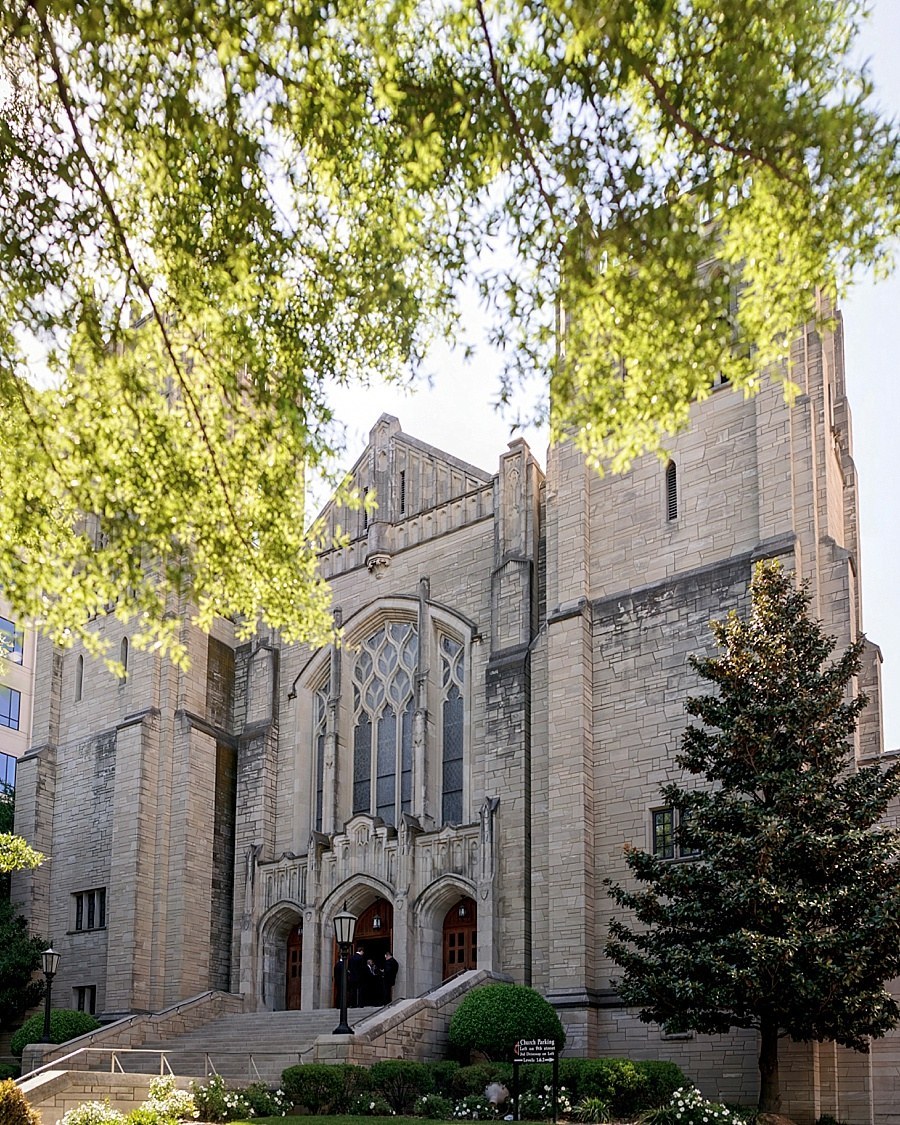 The wedding in the towering Gothic church will be mostly traditional: a handbell choir, a chorus, a string trio, an organ. The grooms will wear bow ties. But due to its significance for the church, more than 300 people were invited, including Charlotte's mayor, Jennifer Roberts.
"It's a lot bigger wedding than we would have wanted to have originally," he said.
Among those present will be roughly 20 members of United Methodist Church clergy who are invited to bless the couple's marriage.
The ceremony will by no means be the first same-sex wedding in a United Methodist Church. But, by and large, those weddings in Methodist churches have been kept under wraps.
In rare cases, they become known. Bishop Talbert, who served in the Western Jurisdiction before his retirement, performed one in 2013 in Alabama — which triggered a complaint against him and ended in a settlement between him and church officials. As part of that settlement last year, the parties agreed to live by the church's canon law.
In 2007, Rev. Frank Schaefer was defrocked for officiating his gay son's wedding, but was later reinstated as a minister on appeal.
"Only those that get publicity, like mine in Alabama, get the book thrown at them," he said, acknowledging that the service in Charlotte may trigger a particularly potent outcry among conservatives in the church.
"It's the first time for a big Methodist church in a very major city in the South," Wilborne added. "By doing this, we are making a statement that, yes, the South is ready to move this way as well."
"It's time to make a stand," said Pastor Rosenquist. "I am willing to face whatever consequences I encounter."
Pastor Rosenquist also pointed out that out that a Methodist church has never publicly held a same-sex wedding in North Carolina, where lawmakers recently passed a law that allows LGBT discrimination. "It's time to make a stand," she said. "I am willing to face whatever consequences I encounter. I am totally at peace with this decision."

"What I would hope for the General Conference is that this wedding is just more evidence of the widespread opposition to the unholy nature of the Book of Discipline — the prejudice and bigotry that's in there."
Rev. Susan Brooks Thistlethwaite, a professor of theology at the Chicago Theological Seminary, told BuzzFeed News that having such a large denomination approve these rules next month could serve as a counterpoint to those who advocate for religious freedom "to undermine the recent gains in equality for LGBTQ people in the U.S."
This year, more than 100 bills were filed in state legislatures — an unprecedented number — to protect religious freedom, widely seen as a backlash to the Supreme Court's same-sex marriage ruling. Some of the legislation, including a law approved in Mississippi, specifically protects those who deny services based on their religious opposition to same sex marriage.
"The United Methodist Church can have a significant impact on challenging the spurious grounds for opposing LGBTQ rights by standing squarely with the Gospel of Jesus Christ in affirming the full realization of equal human dignity and worth in church and society," she said.
Likewise, Bishop Talbert argued progressives should claim the Bible to defend the rights of LGBT people.
"People on the right consistently hold a Bible up and say all this stuff about gays and lesbians. But that is our book, too," he said. "We feel what they are doing is wrong, and they need to change their hearts and mind to see these are people created in the vision of God, and they should not be marginalized or discriminated against."