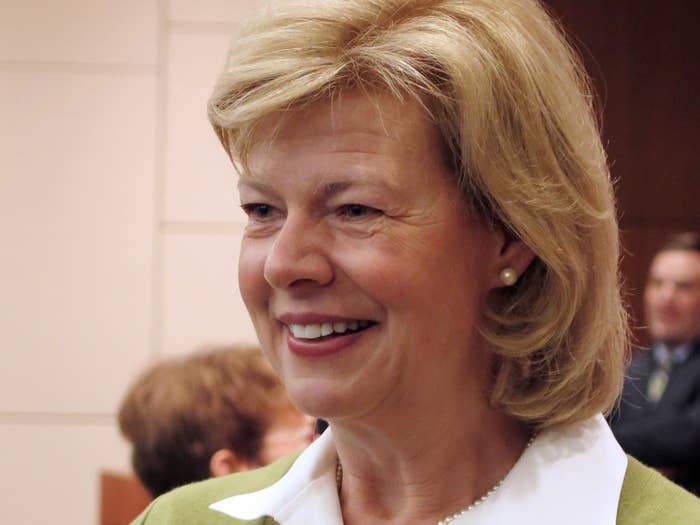 When congressional Democrats introduce a long-awaited bill on Thursday to protect LGBT Americans from discrimination, they also will take a step toward expanding existing civil rights laws to protect the rights of women.
The Equality Act would bar discrimination against people on the basis of their sexual orientation or gender identity by amending a band of existing statutes — most notably by adding those classes to provisions of the Civil Rights Act of 1964. But what was never included in that five-decade-old law were protections against sex discrimination in places like hotels and restaurants.
The Civil Rights Act currently limits those protections to people based on their race, color, religion, and national origin.
The new bill would add sex — in addition to sexual orientation and gender identity — to the groups of protected classes in public accommodations, according to a fact sheet about the Equality Act obtained by BuzzFeed News on Tuesday. The fact sheet was circulated by senators earlier this week.
Furthermore, the bill would expand the types of public accommodation covered by the civil rights law. The existing statute applies to hotels and inns, food-service establishments, theaters, venues, and handful of other types of businesses. According to the legislative fact sheet, the Equality Act would add to that list retail stores, banks, transportation services, health care services, and a wide spectrum of entities that provide goods, services, or programs.

The Equality Act, the legislative fact sheet said, would also dictate that federal funds cannot discriminate on the basis of sex, in addition to sexual orientation and gender identity, in programs such as health care, child welfare, nutrition assistance, public education, or financial assistance for higher education.
Primary sponsors of the bill from the House and Senate — Rhode Island Rep. David Cicilline and Oregon Sen. Jeff Merkley — held an embargoed briefing on the legislation with a handful of reporters Wednesday. They will announce details of the bill — alongside Sens. Tammy Baldwin, Cory Booker, and Chuck Schumer; House Democratic Leader Nancy Pelosi; and Reps. John Lewis, Jared Polis, Mark Takano, Mark Pocan, Kyrsten Sinema, Sean Patrick Maloney, and Mike Honda — at a noon press conference on Thursday at the Capitol. No Republican members have thus far announced support for the bill.
The Equality Act would be the most comprehensive piece of legislation to date to protect LGBT people from discrimination — including in housing, workplaces, schools, and public accommodations.