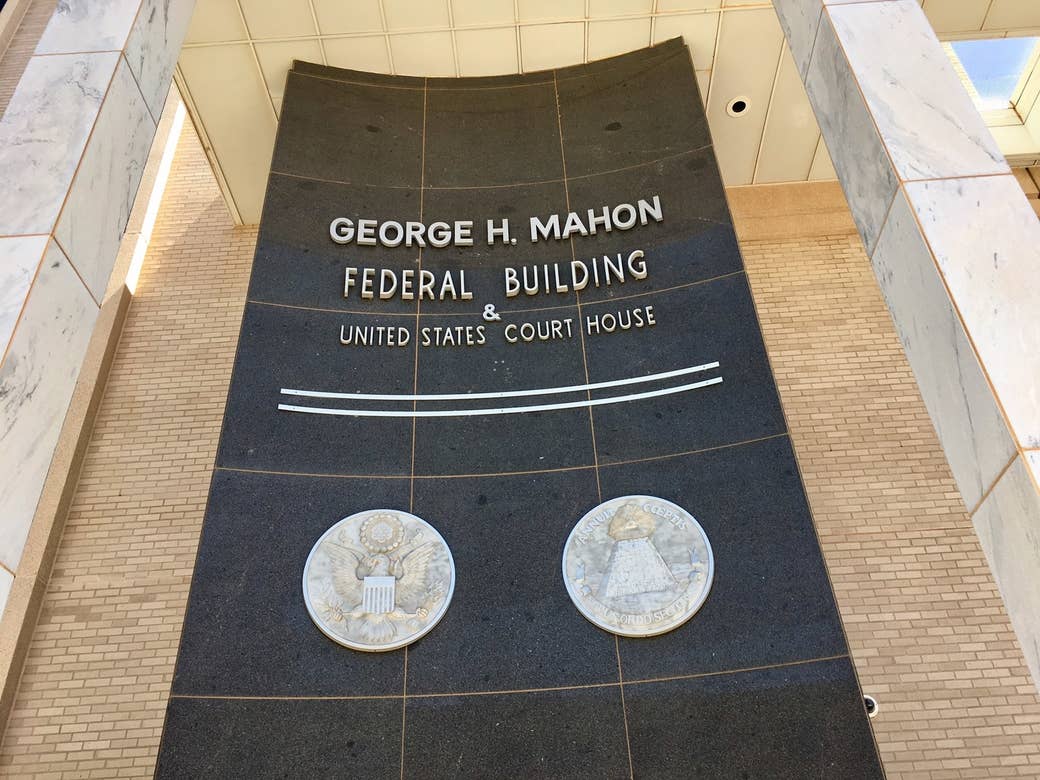 LUBBOCK, Texas — Lubbock is a flat, mostly beige city in West Texas, hundreds of miles from the next sizable city. It's surrounded by cotton fields. But on Monday afternoon, a courtroom here was the locus of a national battle over just how far religious conservatives can go to resist the Supreme Court's 2015 ruling on same-sex marriage.

In a dramatic moment, Judge Catharina Haynes of the US Court of Appeals for the Fifth Circuit acted out a possible scenario — throwing her hands up and tossing her hair back, impersonating a marriage clerk who flees when she sees two lesbians.
"If I go to the marriage counter and say I want a marriage license with, say, Sue, and the clerk says, 'Uh, I recuse myself,' and the clerk goes running down the hall," she told a lawyer representing the state of Mississippi, "I am not sure why this isn't state-sanctioned discrimination."

The lawyer for Mississippi was attempting to defend a state law, passed this past spring in a backlash to the Supreme Court decision, that protects people and businesses with a religious or moral objection to same-sex marriage. The most sweeping and specific policy of its type in the country, it also shields those opposed to any sex outside of straight marriage or to a transgender person's gender identity.
The scene Haynes's painted was among several hypotheticals in the two-hour hearing about how the law could affect LGBT people in real life, including if a restaurant manager kicked out a wedding rehearsal dinner.
"It's a conscience-protection law. It's not a license to discriminate."
"It's creating a big mess," Haynes said.

But the state's attorney, Jonathan Mitchell, who argued before the same court against same-sex marriage two years ago, countered, "It's a conscience-protection law. It's not a license to discriminate."

Known as HB 1523, Mississippi's law is seen as something of trial balloon for religious conservatives, who say policies like these merely safeguard their exercise of faith in a country where gay people have newly minted rights.

The three judges selected for the hearing, picked from the 5th Circuit Court of Appeals, are all considered conservatives — one nominated by President Reagan and two by President George W. Bush. They doubted the law was harming LGBT people in the state, since it was temporarily suspended last year, and suggested the law could be so broad that it doesn't stigmatize any one population. And while they considered what it means for people inside Mississippi, the case will likely reverberate from coast to coast.
A bill with similar language is in Congress and a draft executive order of related purpose has been considered, but not signed, by the Trump administration. If this court finds the Mississippi law is invalid, as a lower court did last year, conservative activists may be forced to change tactics. But if the Mississippi law is upheld? Many will accept it as a blessing to charge ahead with policies like these around the country.

On the defense, Mitchell fended off two lines of attack — that the bill unconstitutionally establishes the state's religious viewpoint and treats LGBT people unequally. He countered the Mississippi law is analogous to policies that allow doctors to recuse themselves from abortions or pacifists from the draft.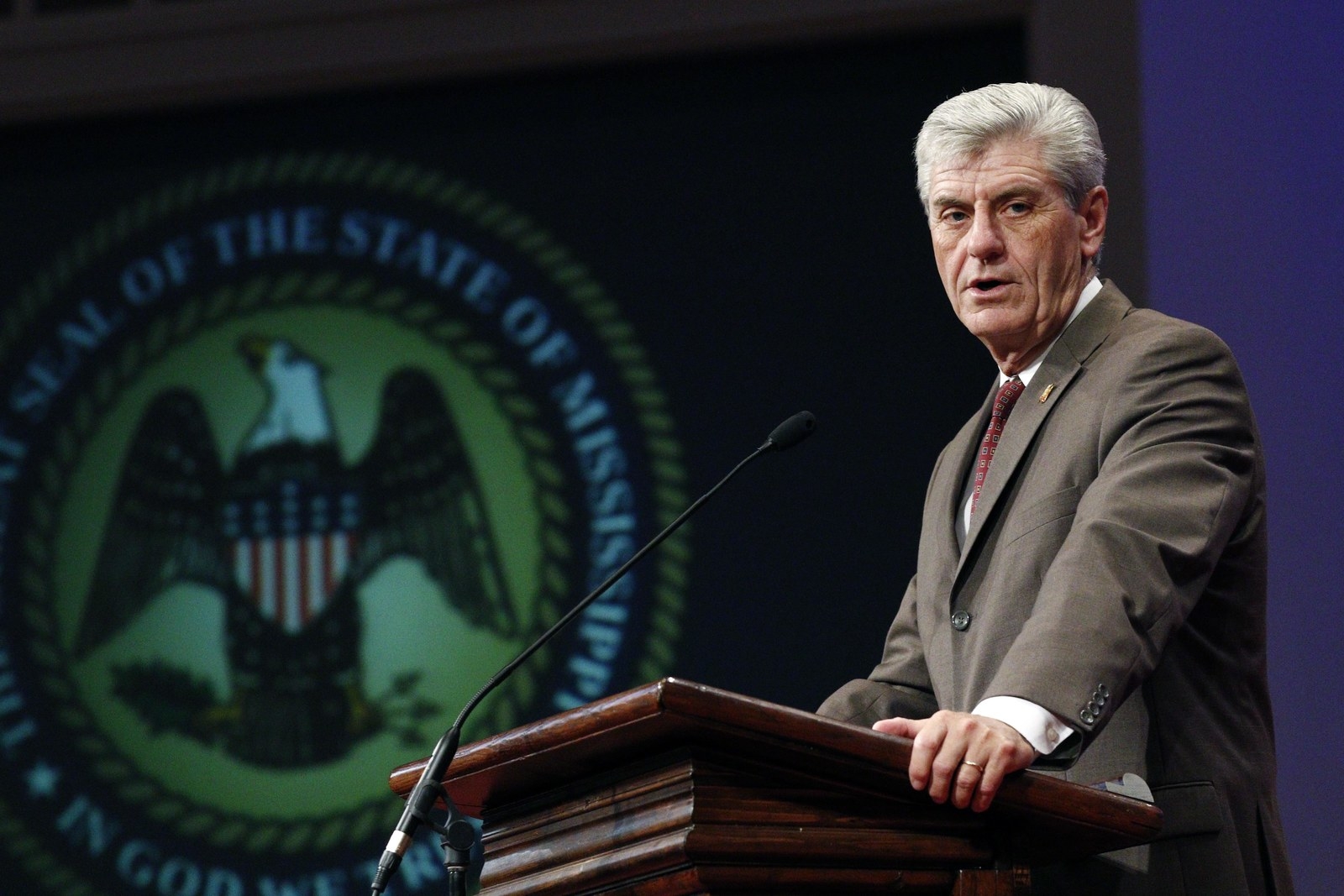 However, the argument from Mitchell that got the most play on Monday was that the case is premature. He contended that the plaintiffs, a combination of LGBT people and the group Campaign for Southern Equality, have not suffered actual harm, because the law is on hold.

In contrast, when activists challenged racial segregation laws, they had been denied food at lunch counters, Haynes pointed out. "There wasn't an imagined, potential problem. There was a problem," the judge said, apparently suggesting it may be too soon for a lawsuit raising an Equal Protection claim under the 14th Amendment.
Judge Jennifer Walker Elrod pressed on, noting, "You alleged unequal treatment, but you don't allege a specific instance."

Rob McDuff, a Mississippi civil-rights attorney representing several of the plaintiffs, ceded the point, saying, "We don't have any specific persons about to be denied flowers or a cake." But, he contended, "The law will allow bakers to discriminate without any consequence from the state."

The court engaged more amicably with an argument from Roberta Kaplan, a lawyer who had argued successfully previously to strike down the federal Defense of Marriage Act and for marriage equality.

Wearing a small star of David on a thin chain around her neck, Kaplan said the Mississippi law on its face violated the First Amendment's Establishment Clause, noting that courts have found the context of a law gives a plaintiff standing even if the policy has not taken effect. She noted Christian state lawmakers and Gov. Phil Bryant had trumpeted their faith as reason to resist the Supreme Court on marriage.

"My clients have been hurt enough," she said. "They have been told that they are outsiders …. I can't imagine how government can send a more clear message than by passing this statute — that is how governments send messages."
Mitchell, arguing on behalf of Bryant, contested that view. "Federal courts cannot require that a statute be repealed," he said, noting laws will still technically exist and send messages even when courts nullify them. Further, he said, plaintiffs have not confronted the law or suffered any harm.

Elrod explored what, then, would it take to make the law's plain text harmful and confrontational. "If I put up the statute on a big board in front of the state capitol — they might have standing if they live around the block?"

But Mitchell rejoined that simply being exposed to a law can't be enough to give plaintiffs standing, "or anyone could challenge any law."

Judge Jerry Edwin Smith, a Reagan appointee, was the most reserved of the panel. He said that if a law's existence is not enough for a challenge, a state could declare its religion to be Southern Baptist. Yet that, he noted, "would still violate the plain language of the First Amendment."

More than 20 states have laws on the books that protect religious freedom, in some form, but the Mississippi measure's combination of broad scope and specificity that singles out LGBT people makes it an outlier. It prevents the state from penalizing a range of business, corporations, state workers, and individuals who act based on their opposition to LGBT identities or behaviors.
The judges repeatedly noted that it would apparently trump a law banning LGBT discrimination in Jackson, Mississippi, when someone raises a religious defense. If it took effect, Haynes asked, "Is that trying to override the Supreme Court?"

"No," said Mitchell. As the former Texas solicitor general, he had argued before the same court in 2015 that Texas should be able to ban same-sex couples from marriage. The Mississippi law simply protects people who have certain beliefs — the state itself still allows gays to marry, he said.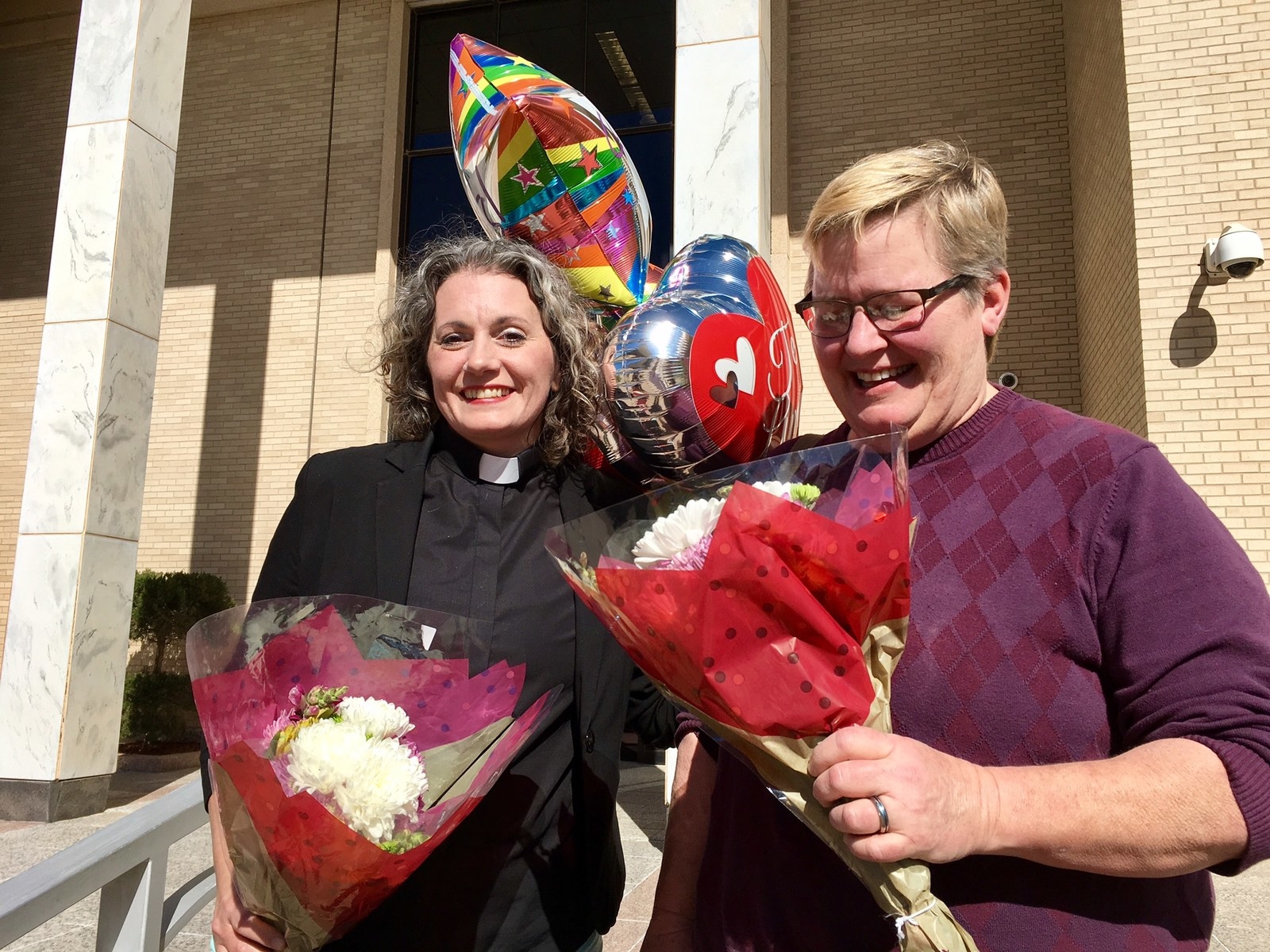 Before the Mississippi law took effect last July, Judge Carlton Reeves in US District Court suspended it, issuing a temporary injunction that found it violated the Establishment Clause of the First Amendment and the Equal Protection Clause of the 14th Amendment. "The State has put its thumb on the scale to favor some religious beliefs over others," Reeves wrote, saying the law also authorized "arbitrary discrimination against lesbian, gay, transgender, and unmarried persons."

But since the law also protects those who object to sex outside marriage, the law affects most straight people too, Elrod noted. "Doesn't it just target everybody?"
"We shouldn't have to be doing this on our anniversary."
Kevin Theriot, a lawyer for the Alliance Defending Freedom, a private Christian nonprofit based in Arizona that is assisting Mississippi's defense, told BuzzFeed News that by noting that, the court understands the law "is not singling out homosexuals or transgender people. This is about an attempt to accommodate religion. This is not stigmatizing anyone."

As the courtroom's crowd emptied onto a plaza, Brandilyne Magnum-Dear and her wife, Susan Magnum, two plaintiffs in the case and residents of Hattiesburg, Mississippi, held flowers to mark one year since their wedding.

"We shouldn't have to be doing this on our anniversary," Magnum-Dear said, dashing toward a car to catch a flight home. "We should be in a restaurant having champagne."