Killing In Kentucky Leads To Confusion For LGBT Advocates, Media
Although some media outlets have said the victim was a transgender woman, family and friends of the victim, as well as police, tell BuzzFeed News he was a gay man who sometimes dressed in drag.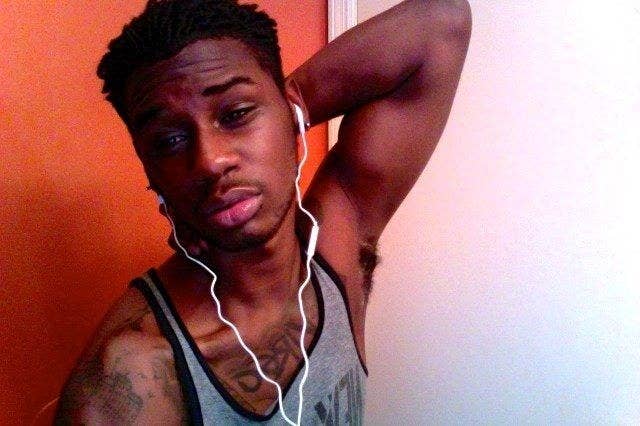 The killing of a 20-year-old in Louisville, Kentucky, on Jan. 9 has raised concerns among LGBT advocates that the homicide may have been an act of hate violence — specifically that the killing might have been the latest in a national pattern of homicides against transgender women of color.
That belief stems largely from a photograph, apparently a mug shot, of the victim, identified as Sherman Edwards, wearing long hair and makeup. That led many to believe Edwards was a transgender woman, a belief that was subsequently reported as fact this week by national media and advocacy groups.
BuzzFeed News, however, was unable to confirm Edwards' gender identity and spent several days investigating. In interviews, local LGBT advocates, Edwards' family, and the Louisville Metro Police Department said Sherman Edwards identified as a man.
BuzzFeed News also found that Edwards, 20, maintained a Facebook page under the name Lamar Mirage, in which pictures show him consistently presenting as male.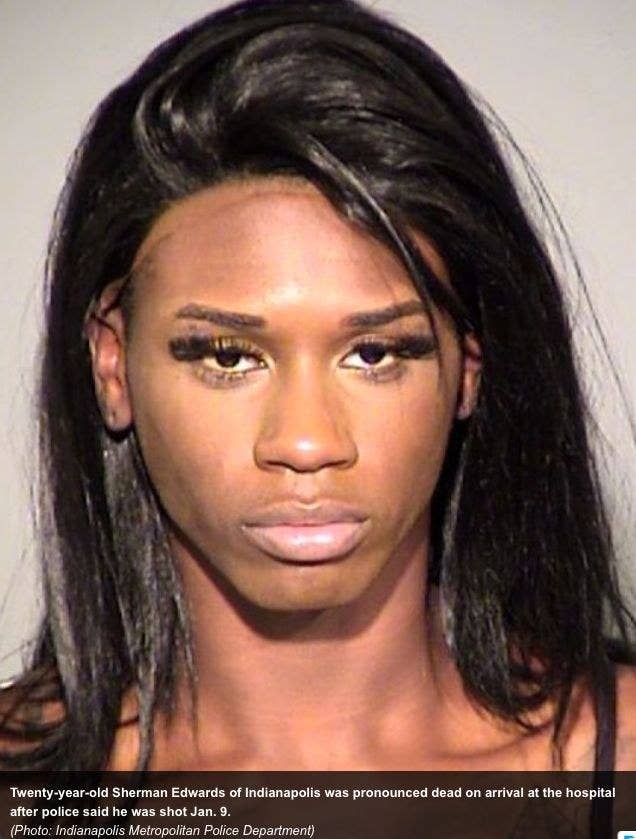 "I think the picture of him in the wig is what led to the misgendering," Jaison Gardner, a board member of the Fairness Campaign, an LGBT advocacy and anti-violence group based in Kentucky, told BuzzFeed News.
Still, it is not known if Edwards was dressed as a woman at the time of the homicide, which could be a matter of interest to groups that track anti-LGBT violence.
Gardner had been Facebook friends with Edwards, and after he saw reports that Edwards was a transgender woman, he said he exchanged messages with two of Edwards' friends, both of whom said he sometimes wore drag.
"It is not uncommon for people who are in the black gay community or the black house ball culture to get into drag as a hobby," said Gardner.
A spokesperson for the Louisville Metro Police Department, Dwight Mitchell, told BuzzFeed News he did not know what Edwards was wearing when shot outside a hotel near the Louisville airport and pronounced dead at 11:30 a.m. that Friday morning.
"He mostly identified as a man in how he dressed," Mitchell said. "That is not to say he did not sometimes dress as a woman. He mostly identified as a man in terms of how he looked, but he was gay — that was according to his family."
A family member of Edwards spoke to BuzzFeed News on the condition that they be identified only as a family member because they did not want to be named in any aspect of the homicide. Asked if Edwards ever identified as transgender, they said, "Nope, nope, nope."
Transgender women of color were victims of 67% of all hate-motivated homicides against LGBT people in the United States in 2013, according to a May report of the National Coalition of Anti-Violence Programs. BuzzFeed News reported earlier this week that two transgender women of color — one in Virginia and another in Texas — were killed in shootings this month.
At least three media outlets — including The Guardian and Autostraddle — wrote stories this week saying Edwards was a transgender woman. Those stories appear to be based on a post at Transgriot by Monica Roberts, who posted the photo of Edwards wearing makeup. She wrote Wednesday that Edwards had been a vicim of "misgendering" when news outlets referred to him as a man, and said the homicide marks "three trans sisters we have lost to anti-trans violence since this year started."
The Human Rights Campaign also issued a briefing paper and press release on Friday that referred to Edwards as a transgender woman. After BuzzFeed News asked the LGBT advocacy group if it had evidence Edwards was transgender, the nonprofit reissued the documents without Edwards' name. Roberts, meanwhile, did not reply to an email asking whether she had additional information identifying Edwards as transgender.
Louisville police have arrested Henry Richard Gleaves and charged him with murder in the case, Mitchell said for the police department. Asked if the case was identified as a hate crime, Mitchell said, "No, it was not."