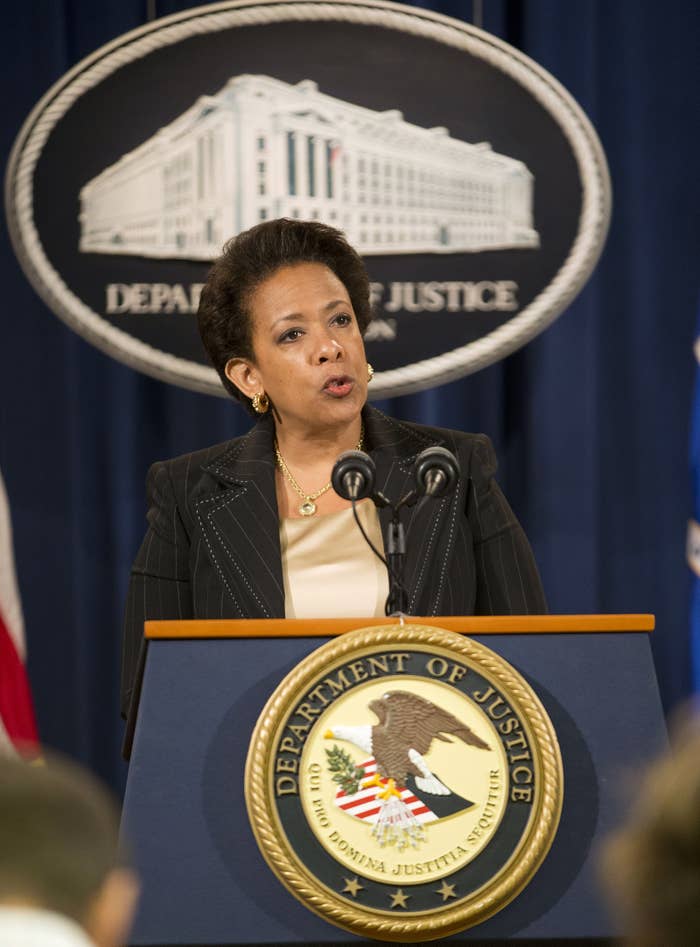 The country's top LGBT legal organizations urged federal officials on Thursday to make it clear that passing anti-LGBT laws like one in North Carolina will jeopardize their federal education funding.
In their letter to White House counsel Neil Eggleston and U.S. Attorney General Loretta Lynch, the five groups write, "This administration must make definitively clear that wholesale requirements of sex discrimination like [North Carolina's] HB 2 will put federal funding at risk."
North Carolina — which is slated to receive $4.5 billion in federal education funds next year — passed a law in March that, among other measures, bans transgender students from using school facilities that correspond with their gender identity.
However, under the Obama administration, federal agencies have asserted that prohibiting a transgender student from restrooms that match their gender violates Title IX of the Education Act of 1972, which prohibits discrimination on the basis of sex.
"In the face of such a categorical violation of federal sex discrimination laws, the normal remedial process of filing complaints with federal civil rights agencies ... is wholly insufficient," said the letter.
It was sent by the American Civil Liberties Union, GLBTQ Legal Advocates & Defenders, Lambda Legal, National Center for Lesbian Rights, and Transgender Law Center. A Justice Department spokesperson told BuzzFeed News, "The department has received and is reviewing the letter."
The Department of Education said in an early April statement to BuzzFeed News that it is "reviewing North Carolina's new law to determine any potential impact on the state's federal education funding." However, a month after the governor signed it into law, administration officials have not announced the results of their review.

James Esseks, director of the ACLU's LGBT Project, told BuzzFeed News that if the administration is willing to challenge school districts that discriminate against transgender students, it should also crack down on states that pass discriminatory laws against transgender students.

The Department of Education has pressed several school districts into settlements. And in courts, the Department of Justice has supported transgender students' lawsuits against school districts. The Fourth Circuit Court of Appeals recently agreed with the administration's interpretation of Title IX.
But the groups — noting legislation in Mississippi, South Dakota, and Tennessee — argue that officials must also use the power of the purse with states.
"We are talking about official discrimination required by the state," said Esseks, arguing North Carolina should lose federal education funds. "This is something that is egregious and demands a different kind of response."