Leading LGBT Activist, Obama Donor Accused Of Sex Crimes With Teenager
Terry Bean, a real estate investor who co-founded the Human Rights Campaign and the Gay and Lesbian Victory Fund, allegedly had sex with a 15-year old boy in 2013. Bean says he is "innocent of all these charges."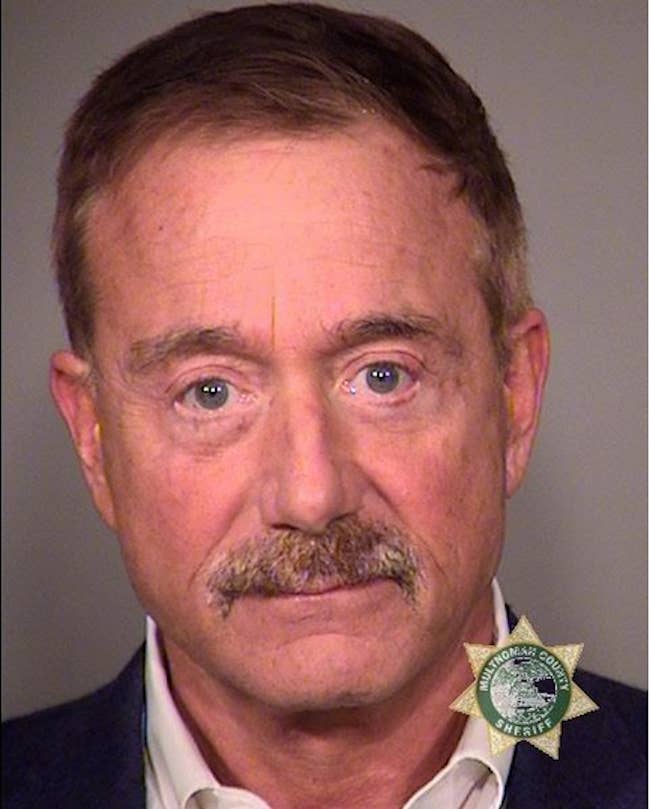 Prosecutors are charging a leader in Democratic and LGBT political circles, Terry Bean, with committing a sex crime against a 15-year-old boy in an Oregon hotel room last year. Bean has said he is innocent of the charges.
A real-estate investor, Bean co-founded the Gay & Lesbian Victory Fund and Human Rights Campaign (HRC), a pioneering LGBT rights group. Willamette Week and the Oregonian first reported the news.
On Sunday evening, Bean posted the following statement in a public note to his personal Facebook page: "To all my friends, please be assured that I am innocent of all these charges. My lawyers have insisted that the facts come out in the courtroom and not in the press, but I am eager to share the truth, and I am grateful for all of your support you have shown me during this time. Thanks, Terry."
Portland police told BuzzFeed News that detectives arrested Bean, 66, at his Portland home last week after a Lane County grand jury indicted him on two felony counts of sodomy and one misdemeanor count of sex abuse. The case also involves Kiah Loy Lawson, who many news outlets have described as Bean's ex-boyfriend. Lawson allegedly joined Bean in having sex with the minor. Portland Police Bureau sergeant Peter Simpson said the investigation is ongoing.
Police are not releasing case records at this time; however, the charges police describe against Bean reflect an indictment filed against Lawson last week. The charging documents, obtained by BuzzFeed News and filed in Lane County Circuit Court, accuse Lawson of the same three charges stemming from having oral and anal sex with the minor. Lawson pleaded not guilty on November 21. Officials are not identifying the victim.
HRC's website listed Bean's name among the board members until late last week. HRC issued a statement saying, "Terry Bean has taken a voluntary leave of absence from the HRC board until his issues are resolved." The group noted that Bean is one of 80 board members and that its work "is bigger than any one individual." HRC officials did not reply to a question about whether Bean or the organization initiated the leave of absence.
Bean was released from from jail on bail on November 19, the same day he was arrested, according to booking records for the the Multnomah County Jail. The Lane County District Attorney's office said Bean will be arraigned on December 5. Bean's lawyer told the Oregonian that Bean is "innocent" and that he is the "victim of an extortion ring."
Federal Election Commission records show Bean donated to the President Obama's campaigns in 2007 and 2011. Among other contributions to Democrats, Bean also gave to Hillary Clinton in 2003 and 2007, and Howard Dean in 2003.