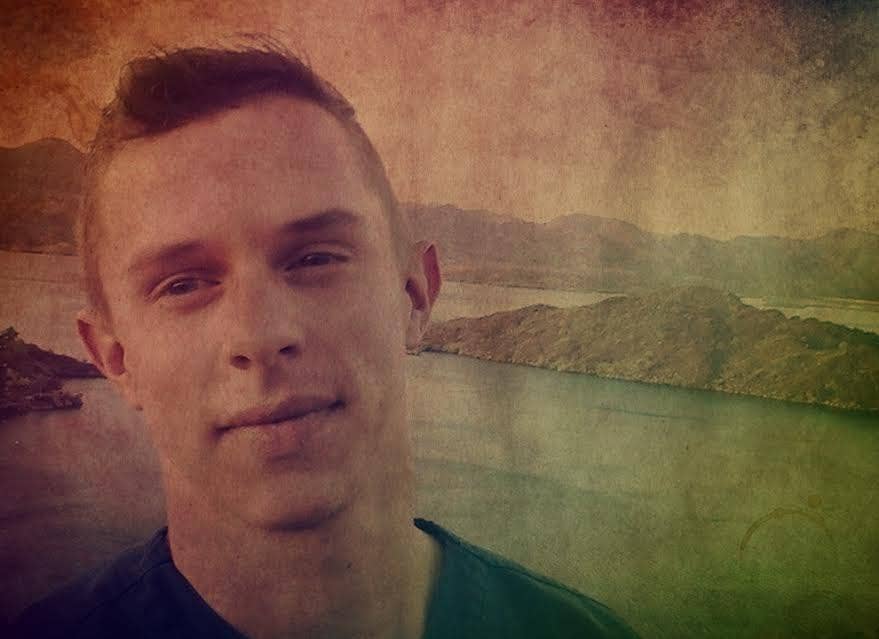 "I was woken up before dawn by two large men who put a belt around my waist, and they told me this is about trust."
That's the first thing David Wernsman remembers from May 30, 2006.
"'If you try to run, we will handcuff you, and take you where we are going,'" he recalled the men saying in his Colorado home. "My parents were standing there, crying, telling me, 'We love you, but you have to go with these men.'"
"I was 17, and sent away because I was gay," Wernsman told BuzzFeed News.
Websites that promote extreme programs for troubled teenagers tend to have common selling points: tough love — amid beautiful, natural settings — with incredible results.
In promotional materials, young men and women trek through wilderness, earnest camp counselors are beaming, and program directors describe how enrollees can undergo a metamorphosis from truculent misfit to affable wunderkind. To be sure, some programs hire qualified staff to deliver professional therapy for genuinely troubled kids with severe addiction or criminal behavior.
But for many teens in positions like Wernsman — who described being forced into manual labor and receiving "beatings with a belt" during his seven-month stay with the program — privately run treatment facilities can be bastions for abuse, where there is little government regulation and youth are largely incommunicado from the parents who enrolled them.
This is why California lawmakers announced Friday they are introducing bills in the state legislature and United States Congress that would regulate the therapy camps, some of which have spawned documentaries and government reports that excoriate their practices.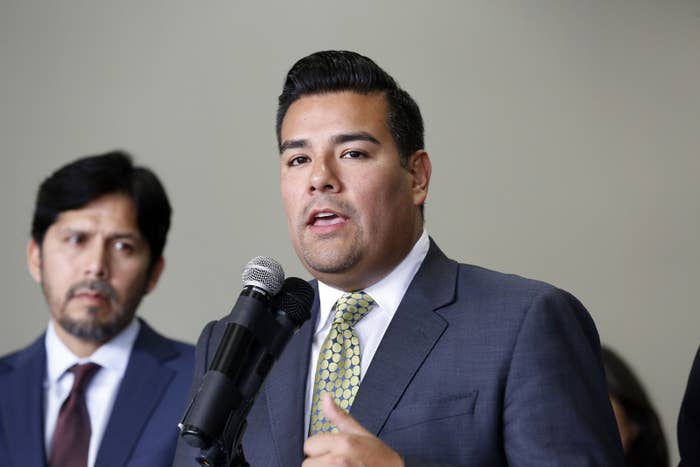 In California, State Senator Ricardo Lara on Friday announced he filed SB 524, the Protecting Youth from Institutional Abuse act. The measure calls for teen programs to be subject to the more stringent licensing standards currently applied to group homes "to ensure essential health and safety standards are met for youth living in these institutions."
Currently in California, "residential boarding schools are exempt from state licensing and do not have any oversight beyond filing a one-page affidavit with the Department of Education," a preliminary legislative fact sheet from Lara's office says. At these programs in the state, "69 reported cases of abuse were committed by 56 unique perpetrators, 15 cases of physical abuse, 45 cases of neglect or deprivation of necessities, 2 cases of sexual abuse, and 6 cases of psychological and emotional maltreatment."
By mandating more government oversight at the private facilities — which include so-called boot camps and wilderness camps — the law "will protect youth from abuse and neglect in institutions," the fact sheet said.
Sen. Lara told BuzzFeed News he thinks "there is political will this session to pass SB524,"
"Over the past few years," he explained, "we've heard from a growing number of survivors about the horrific treatment they've received in alternative youth treatment centers. This bill is about standing up against abuse and injustice and standing up for youth who can't stand up for themselves."
U.S. Rep. Adam Schiff, meanwhile, is planning to introduce a federal bill along similar lines.

His bill will be similar to a federal bill that has died in the past that called for establishing standards for the facilities, mandating reviews, and imposing penalties on companies that violate those rules.
"I am working with my colleagues to introduce legislation that will hold all residential treatment programs accountable for instances of child abuse," Schiff said in a statement. "The measure will also increase the transparency of these programs so that parents can make informed and safer choices for their children."
One of the proponents is Rebecca Lopez, 18, who said these sorts of laws could improve facilities like the one she was taken to.
"My mom wasn't okay with me being gay," Lopez said by phone from Los Angeles. "She will say it's about me being sent away for school, but she wanted me separated from my girlfriend."
Two men arrived in Lopez's bedroom posing as police officers during the night when she was 15, she said, and the pair drove her several hours north to a Christian camp for troubled teens where she was kept for six months.
"How do I say this without getting choked up?" she said, remembering her worst experience. Another girl had forced herself into Lopez's bed one night, she said. "She masturbated on my bed. She was trying to touch me. I kicked her so she wouldn't touch me." If Lopez had complained, she believes staff would have confined her with her perpetrator as a form of discipline. Punishments also involved requiring kids to remain silent for days and restricted to a diet of only peanut butter and bread.
"During 2005 alone, 33 states reported 1,619 staff members involved in incidents of abuse in residential programs," the Government Accountability Officer reported.
Malnourishment and flawed operations are among the conclusions from the most comprehensive examination of certain programs for troubled youth, conducted by the Government Accountability Office. The GAO's 2007 report "found thousands of allegations of abuse, some of which involved death, at residential treatment programs across the country and in American-owned and American-operated facilities abroad between the years 1990 and 2007."
Truly comprehensive data simply don't exist, the government said. But the researchers drilled down on one year in particular: "During 2005 alone, 33 states reported 1,619 staff members involved in incidents of abuse in residential programs." Three teens died between 1990 and 2002, the report found, adding that some facilities had undertrained staff, under-nourished the kids, and maintained reckless or negligent operating practices.
Wernsman, who was taken to a facility in the Dominican Republic that was run by a company in the United States, recalled how kids were treated in his program: As a punishment, "Some kids were put in solitary confinement, in an eight-foot by eight-foot windowless cell, given just toilet paper and a bucket to defecate in. They were put in there for two weeks and fed through a slot at the bottom of the door. During the day, they were forced to be outside and pointlessly dig a hole."
Bother Wernsman and Lopez said all their communications to parents — allowed less than once a month — were monitored to make sure they didn't report wanting to leave or disparaging the conditions.
The Los Angeles LGBT Center, which has launched a Protect Youth from Institutional Abuse campaign, is among the nongovernment backers to rein in "programs that claim to help 'troubled' kids and to 'cure' LGBT youth."
"It definitely didn't improve my life," said Wenserman. "Parents get in touch with places like this and they rope you in. They prey on families who are in weak moments, who believe their child has some issue they are no longer able to help. They convince them ... they need to send their kid away. My parents thought what they were doing was right, and from the outside, the school looks like it helps kids, but it is far from that."
Lopez said she was branded at the facility as gay and banned from touching other kids, even casually on the arm. She said, "I still flinch when someone touches with me or when people interact with me."
Several reports say the program Wernsman attended shut down in 2011. The academy Lopez attended did not respond to BuzzFeed News with questions about her criticisms before this article was published.