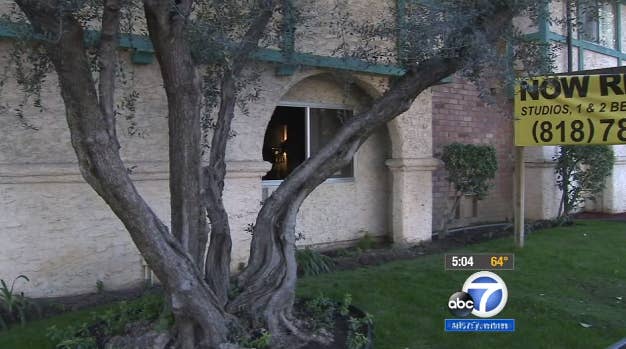 Detectives in Van Nuys, California, arrested a suspect Sunday in the Jan. 31 homicide of Yazmin Payne, one of at least four transgender women of color killed in the Los Angeles area within the last eight months.
Payne, 33, was found on her kitchen floor with multiple stab wounds while a fire burned in a rear bedroom, according to the Los Angeles Police Department. "Neighbors reported hearing an argument, or some sort of verbal dispute from the apartment, prior to the fire department's response," Officer Sara Faden, a spokesperson for the department, told BuzzFeed News. Officer Faden said police have not released a motive in the killing.
The suspect, arrested by police the next day for "murder," police said in a press release, is 25-year old Ezekiel Jamal Dear.
An initial news report on KABC said Payne's boyfriend, who shared the apartment her, was a suspect in the case. Subsequent reports have not made that connection.
Speaking to BuzzFeed News, LAPD homicide detectives could not confirm a relationship or lack of relationship between Dear and Payne.
The National Coalition of Anti-Violence Programs, which conducts the country's most comprehensive surveys on attacks against LGBT people, found 2,697 reports of intimate partner violence in 2013 involving LGBT victims. Transgender people were 1.9 times more likely than other LGBT people to face intimate physical violence.
Speaking for the LAPD, Payne said was an African-American transgender woman.
Transgender women of color are killed at an exceptionally high rate in the United States. BuzzFeed News reported two transgender women of color were killed in January.
BuzzFeed News reported in December that three transgender women of color were killed in Los Angeles within six months. Deshawnda Sanchez, 21, was killed in December as she tried to flee a perpetrator in South Los Angeles. The body of Zoraida "Ale" Reyes, 28, was found in Anaheim in June, prompting many people to speculate that the outspoken activist was targeted for being transgender. In early October, Aniya Knee Parker, 47, was fatally shot in East Hollywood after three men reportedly tried to take her purse.
Crimes against transgender women, including nonfatal attacks, took an uptick in L.A. in 2013. The Los Angeles County Commission on Human Relations reported that 19 transgender people were targeted for hate-motivated attacks in 2013, accounting for a 46% increase from 13 attacks the year before.