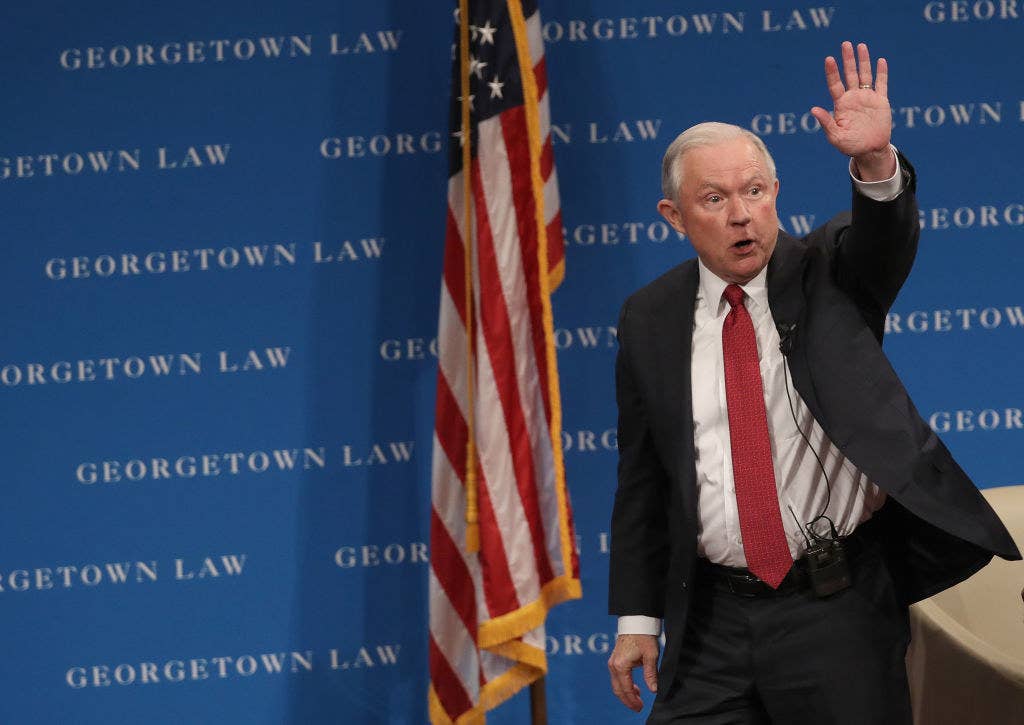 Attorney General Jeff Sessions, a constant target of the anti-President Trump left, had the opportunity to elevate one of his core principles to do something universally popular: use his Justice Department to defend free speech rights across the country.
But while Sessions has focused his energy into free speech cases on college campuses, civil rights lawyers argue he's done so narrowly, concentrating primarily on concerns from conservative and religious students who say they are facing a censorship crisis.
Sessions' selective attention has particularly troubled civil rights activists who believe the attorney general has not done enough to defend the rights of black students, especially during national anthem protests.
"The principle of what he's actually doing is a positive and should be a win for everyone," Lee Rowland, a senior staff attorney at the ACLU in the group's free speech division, recently told BuzzFeed News. But she said Sessions has tried to isolate the nation's free-speech debate to campuses — where liberals dominate and pundits point their vitriol over PC culture — while ignoring situations where liberal viewpoints are silenced.
"The proof is in the pudding, and the only pudding we've seen is support for conservative voices, and that's inadequate under the First Amendment — by definition," she said.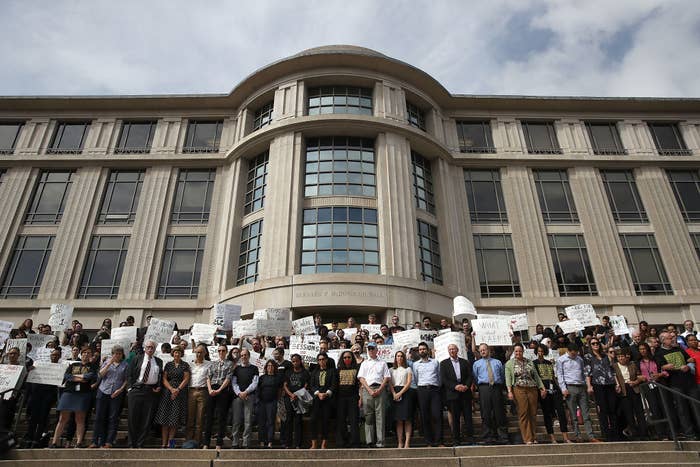 Sessions made clear how he would use his Justice Department to defend those who champion free speech on college campuses in September. In an invite-only speech at Georgetown University, Sessions channeled rage over liberal college campuses as he slammed the "fragile egos" of students who try to block certain speech and the professors who "coddle" them. And yet, Sessions declared he was erecting a big tent that would encompass the left and right, and he repeatedly invoked the civil rights movement and Martin Luther King Jr.
"The crackdown on speech crosses creeds, races, issues, and religions," he said.
Sessions has made good on his promise to have DOJ "do its part in this struggle" by weighing in on cases championed by conservatives and libertarians. As attorney general, Sessions has catapulted two relatively unheard of cases into the spotlight.
The first is in Georgia, where Chike Uzuegbunam, a student at a public college outside Atlanta, filed a lawsuit after he was asked by his school to stop handing out Christian tracts and telling his fellow students they must accept Christ or burn in hell. Uzuegbunam was initially told he needed to obtain a permit to stand in one of two small "free speech zones" to hand out flyers, but after doing so he was told he was still disturbing students and ordered by the college to stop, according to a lawsuit he filed in federal court. Uzuegbunam contends the college violated his right to free speech, and the Justice Department has filed a statement of interest, saying he has a valid First Amendment claim.
Sessions slammed the "fragile egos" of students and the professors who "coddle" them.
Cases like Uzuegbunam's don't typically make national news. Tight restrictions on campus speech are relatively common, and in turn, so are lawsuits that challenge them. Public colleges have wide leeway to limit when and where students speak — so, for example, schools can ban people from threatening professors and sexually harassing women. But over the past two years, a snowballing debate over campus speech has pitted the country into camps, with Fox News and conservative media leading a charge against liberal protesters who shut down far-right speakers.
In another case that was little-known until recently, Kevin Shaw, a student at Los Angeles Pierce College, a public school, ran into obstacles when he was passing out copies of the Constitution and recruiting for his chapter of Young Americans for Liberty, an offshoot of the efforts to elect Republican Ron Paul as president. Shaw was told to stand in a free-speech zone.
Shaw sued in federal court without much public attention, at least until the Justice Department chimed in with statement of interest, saying Shaw had a valid free speech claim.
"It's always nice to have the Justice Department in favor of your position in a case," Marieke Tuthill Beck-Coon, the director of litigation at the Foundation for Individual Rights in Education, a libertarian-leaning legal group representing Shaw, told BuzzFeed News.
Lawyers on the left and right overwhelmingly agree that a sprawling, publicly-owned college can't hem students into tiny free-speech pens. And both Beck-Coon and Casey Mattox, an attorney with the conservative Christian legal group Alliance Defending Freedom, which is representing Uzuegbunam, told BuzzFeed News their cases were not partisan.
"This is an issue that I think everyone should be happy to see the Justice Department taking so seriously," Mattox said. "Free speech is not a partisan issue."
The Justice Department makes the same argument. Devin O'Malley, a spokesperson for the Civil Rights Division, told BuzzFeed News, "The Attorney General's actions on campus free speech are blind to political ideology and are beneficial in protecting the civil and constitutional rights of all individuals."
Elliot Mincberg, a senior fellow and counsel at People for the American Way, a liberal group, agreed there is nothing inherently conservative in the Justice Department's arguments in the campus cases — but rather, he finds Sessions' choices suspect.
"I'm not suggesting the Justice Department is wrong in its legal analysis here, but it's a bit interesting and odd that they are picking these two cases to devote these kinds of recourses to if there weren't something of a political agenda," he said. "I would give the Justice Department credit if I thought this was politically neutral effort to support free speech, but it doesn't look like that."
Civil rights activists contacted by BuzzFeed News couldn't think of any instances where former President Obama's Justice Department took a stand on campus free speech. In contrast, the activists still hold First Amendment grievances with his administration, pointing out Obama had curbed disclosure of information and prosecuted leakers.
But as Sessions has elevated these disputes, he has not engaged in several campus free speech fights carried by voices on the left, including those that involve students kneeling during the national anthem to protest racial inequality.
No lawyers interviewed by BuzzFeed News for this article knew of any active federal lawsuit that involves a student who was restricted on a public campus for engaging in a progressive form of speech. But civil rights activists are still frustrated Sessions has not used his platform to back students in several high-profile instances.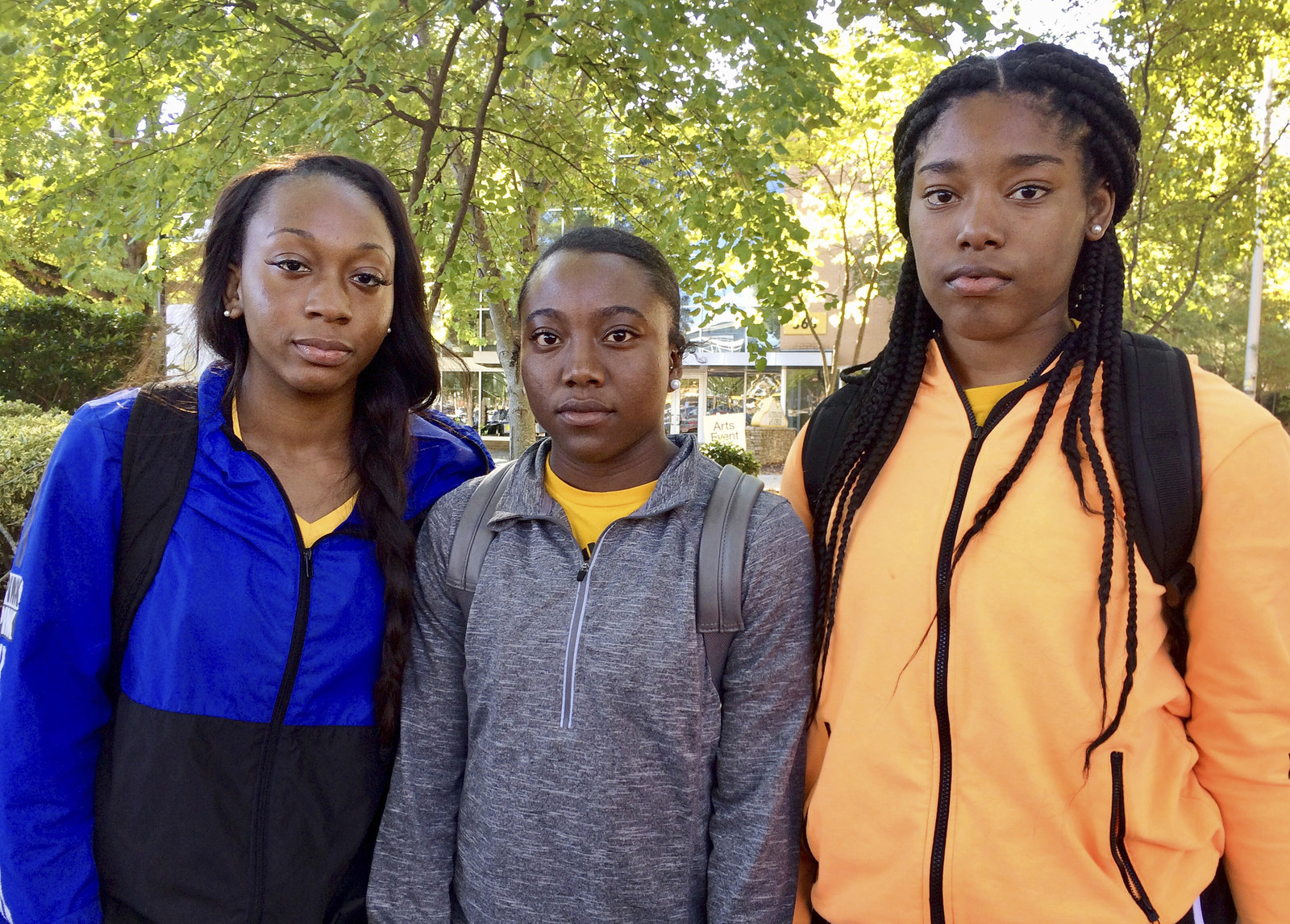 Civil rights activists are particularly frustrated Sessions did not weigh in on a brief but contentious back-and-forth recently at Georgia's Kennesaw State University, where five cheerleaders took a knee on the football field during the national anthem in September to protest racial injustice. Their protests gained a national profile after the Atlanta Journal-Constitution reported that text messages between a lawmaker and local sheriff indicated they were pressuring college officials to censor the women's follow-up demonstrations.
At two subsequent football games in October, school officials banished the cheerleaders to a tunnel during the national anthem, where they were invisible to spectators. Following pressure from national civil rights activists, the school announced in early November that it would change that policy to ensure students are able to exercise their free speech rights. The state board of regents is reviewing the college's initial response.
Davante Lewis, whose sister Tommia Dean is a Kennesaw State University cheerleader, told BuzzFeed News that "the attorney general has been a complete hypocrite" by making hay over certain speech issues on campuses while neglecting protests by black students.
Sessions and the Justice Department also stuck out of another instance of students being curtailed from protest during the national anthem, which drew national attention, at a public school district in Bossier Parish, Louisiana.
The Justice Department denied that politics had anything to do with Sessions' decision to weigh in on certain free speech cases and skip others.
O'Malley, the Justice Department spokesperson, didn't answer questions from BuzzFeed News about Sessions' position on the protests at public schools in Georgia and Louisiana.
In other situations, however, Sessions has proved eager to talk about campus speech issues where there was no lawsuit — or even any apparent constitutional violation. Speaking at Georgetown, Sessions brought attention to several situations where there was no active lawsuit. Among them, he lamented that a transgender woman canceled a March appearance at Brown University amid concerns that it was tied to a pro-Israel group. He also decried that a black conservative was disinvited from speaking at Virginia Tech because the faculty feared protests.
In the campus cases where there are lawsuits, Sessions contends the First Amendment takes precedence over stringent local rules — a logic he's extended in other areas. The Justice Department stepped into a case before the Supreme Court to support a Christian baker, saying the baker has a First Amendment right to refuse a custom wedding cake to a gay couple in Colorado, even though the state ruled the baker had violated the state's civil-rights law.
Sessions tried to stop an LGBT conference at a public college in Alabama in 1996.
But in contrast, in cases going back decades, Sessions has argued strict readings of the law actually prevail over the First Amendment.
In 1996, an LGBT group wanted to hold a conference on campus at the University of Alabama. But Sessions, who was the state's attorney general at the time, argued a 1992 state law banned the conference, even though the group claimed a First Amendment right to convene. Sessions lost. BuzzFeed News asked Sessions' staff if he stands by attempts to stop the conference, but his staff cited his Georgetown speech, which doesn't mention the issue.
More recently, the Justice Department dropped a case this month against a woman who was arrested after laughing at Sessions during his confirmation hearings in January. The Justice Department's arguments in the case were roundly criticized as overstepping free speech rights. Sessions has also sought to dismiss arguments from transgender soldiers who say Trump's military ban violated their First Amendment rights.
The concern is just part of the broader worry from critics that Sessions is cherry-picking cases, and justifications, depending on how a case suits his conservative worldview.
"What I observe is selectively invoking the First Amendment and expressing concern for individual liberties when it's politically convenient for Sessions to do so," Kristen Clarke, the executive director of the national Lawyers' Committee for Civil Rights Under Law, told BuzzFeed News.