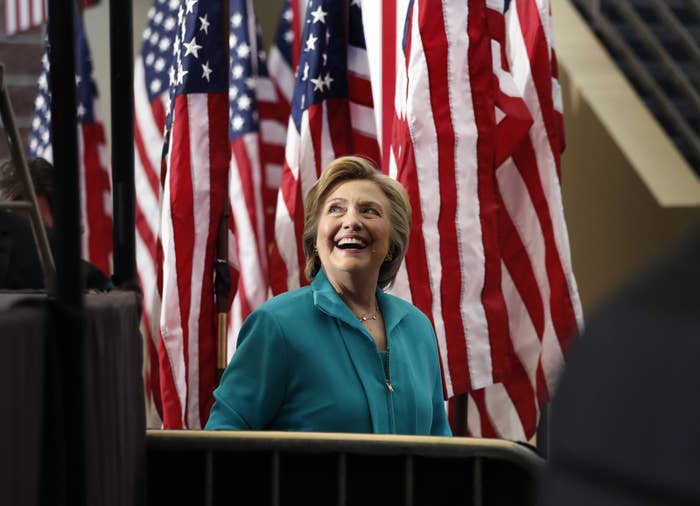 The largest LGBT business association in the United States voted this week to endorse a presidential candidate for the first time in its history — choosing Hillary Clinton over Donald Trump.

"The LGBT community has come too far to lose its seat at the table," Chance Mitchell, the National Gay & Lesbian Chamber of Commerce's co-founder and CEO, said in a statement to BuzzFeed News.

Several LGBT groups have shown an affinity for Clinton, including the Human Rights Campaign, which endorsed her in January. However, Friday's endorsement from the 15-year-old business group comes amid — and despite — Trump's pronounced recent overtures to LGBT voters.
Trump has proposed that his hardline policies on immigration would protect LGBT communities from terrorism. And he has long charged that he is a better candidate for American business.

In a statement to BuzzFeed News, Clinton welcomed the endorsement and took a swing at her opponent.

"The stakes in this election could not be higher for LGBT Americans," Clinton said. "When Donald Trump says he'll 'make America great again,' that's code for 'take America backwards.' He has said he would appoint judges who would overturn marriage equality."

The board of the LGBT chamber of commerce — which represents roughly 1.4 million LGBT business owners and has about 150 corporate and government partners — approved its resolution unanimously at a conference this week in Palm Springs, California.
In its resolution, the group praised Clinton for denouncing "LGBT discrimination as not only morally wrong, but fundamentally destructive for business." The resolution rejected Trump's policies, saying he has "vowed to revoke LGBT inclusive executive orders on his first day in office."

Clinton added that Mike Pence, the Indiana governor running for vice president with Trump, signed a law to protect private businesses that cite their faith when deciding to provide, or withhold, services. (Pence later signed a law that said the previous law could not be used to discriminate.) Clinton also cited an anti-LGBT law passed this year in North Carolina, saying it has "caused companies to pull jobs and millions of dollars out of the state."