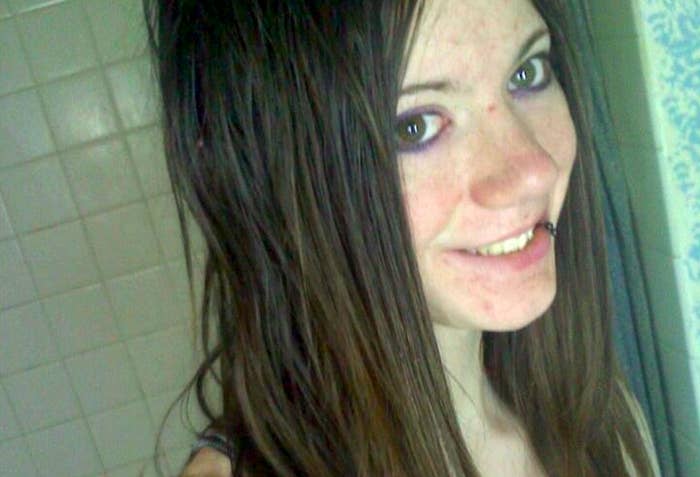 Bri Golec, a gender-nonconforming 22-year-old, was stabbed to death at home in Akron, Ohio, on Feb. 13, according to court records that charge Golec's father with murder.
Although it is unknown if Golec's gender presentation was a factor in the killing, the homicide steepens the angle of an already unprecedented spike in transgender and gender-nonconforming homicides in the United States this year.
"This would likely make six homicides so far in 2015 of transgender or gender-nonconforrming people," Aaron Eckhardt, director of the Buckeye Region Anti-Violence Organization (BRAVO), told BuzzFeed News. "The LGBT community and the transgender community is under siege at this point."
Homicides of transgender and gender-nonconforming people have grown into an epidemic, according to the National Coalition of Anti-Violence Programs, the country's leading organization tracking LGBT violence. The group reported 13 transgender women were killed in homicides in 2014.
In an official report, police have identified Golec as male.
"There was an altercation between the victim ... and his father," said a statement from the Akron Police Department, which did not allege a motive for the attack. "During the altercation between father and son, the father stabbed his son, resulting in the son's death."
Several news outlets reported that Golec identified as a transgender woman, while other reports said Golec had transitioned back to male within the last year.
Conflicting reports of a person's gender are not unusual, Eckhardt explained.
"It is safe to be out in some circles and not others," Eckhardt said. Some transgender people are out in limited social contexts, leading to conflicting accounts of a person's gender identify, particularly after a homicide.
"There was clearly a lot of going on in this young person's life, and varying levels of safety and security," said Eckhardt. "This is indicative of a lot of people's lives, coming out as LGBT and then facing violence, and then trying to navigate that violence in a way that makes most sense for them, which can include going back into the closet or slowing down the process due to safety."
Based on conversations with LGBT people in Akron, Eckhardt said, "We are are confident that in some circles of Bri's life, she identified as transgender."
Ohio has been particularly hard hit by the trend of attacks on transgender people. BuzzFeed News reported in November that four transgender Ohio women had been killed in the previous 20 months. BRAVO also reported 14 confirmed incidents of non-fatal hate-motivated attacks on transgender people throughout the state in 2013.
The five transgender women confirmed killed in the United States this year include Penny Proud, who was fatally shot Feb 10. in New Orleans; Taja Gabrielle DeJesus, who was fatally stabbed Feb. 1 in San Francisco; Yazmin Payne, who was killed in a Jan. 21 stabbing in Los Angeles; Ty Underwood, who was shot Jan. 24 in Texas; and Lamia Beard, who died of gunshot wounds Jan. 17 in Virginia.
In addition to those killings, some also have questioned the circumstances of a recent killing in Kentucky.
"If Golec identified as a member of the LGBTQ communities, this would be the 11th homicide of LGBTQ people in 2015," said a press release from the National Coalition of Anti-Violence Programs. The group noted Golec's gender identity is unclear and it "is continuing to talk with family and friends to determine how Golec identified."
Some media reports have stated that Golec invited father Kevin Golec to share the house after domestic strife; other news outlets have posted a 911 call the father made after the stabbing in which he claimed Golec was a cult-member and they were both attacked by intruders.
Kevin Golec's next hearing is set for March 4, according to employee at the Akron police department, who said both murder and domestic violence charges likely will be referred to the Summit County Court.