Federal Judge Strikes Down South Carolina's Same-Sex Marriage Ban
The ruling is on hold until noon on Nov. 20.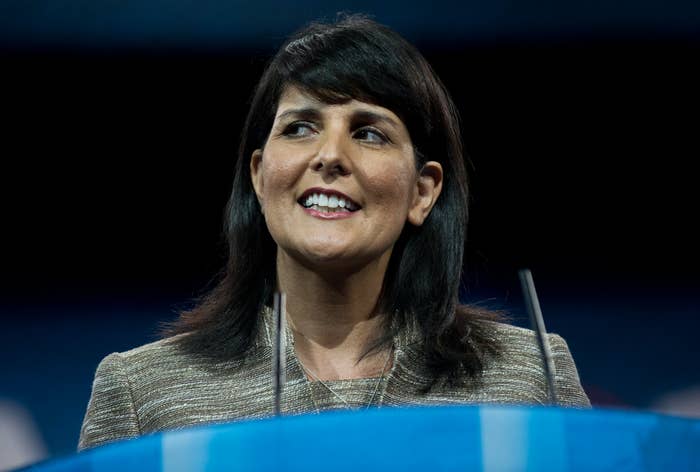 A federal judge struck down South Carolina's ban on same-sex couples' marriages Wednesday, although he put his ruling on hold until noon on Nov. 20.
U.S. District Court Judge Richard Mark Gergel's decision followed the prior decision of the 4th Circuit Court of Appeals in striking down Virginia's similar ban. The Supreme Court declined to hear an appeal of that case, Bostic v. Schaefer, meaning that the 4th Circuit ruling is binding law on all states within the 4th Circuit — which includes South Carolina.
"[T]he Court finds that Bostic provides clear and controlling legal authority in this Circuit and that Plaintiffs are entitled to judgment as a matter of law," Gergel wrote.
Gergel's ruling put South Carolina's governor and attorney general, who had been defendants in the lawsuit brought by a lesbian couple, on the losing side of the debate — although the judge ruled that Gov. Nikki Haley was not a proper party to the lawsuit because she had not taken enforcement actions relating to stopping same-sex couples' marriages. Attorney General Alan Wilson, however, was found to be a proper defendant, as was the probate judge who denied the couple their marriage license.
In addition to arguing that they should not have been defendants in the lawsuit, they argued that a 1972 Supreme Court decision — recently relied upon by the 6th Circuit Court of Appeals in upholding marriage bans there — could trump other lower court rulings on marriage and related Supreme Court rulings. Gergel, however, ruled that the 4th Circuit, in the Bostic case, "has exhaustively addressed the issues raised by the Defendants and firmly and unambiguously recognized the fundamental right of same sex couples to marry and the power of the federal courts to address and vindicate that right."