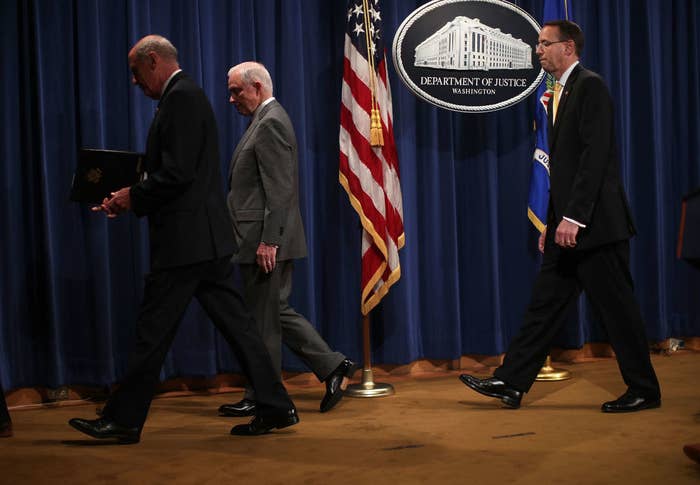 Residents were livid after a white police officer shot an unarmed black man in North Charleston, South Carolina, in 2015 — and city leaders looked for outside help. They reached out to the Justice Department, which runs a voluntary program that partners with police departments in crises.
The Justice Department's first assessment report was expected earlier this year, with anticipated advice for police department fixes. But federal officials haven't published the report or given a timeline for when it may come, and now the city is pleading for answers.
"Please provide an update," Mayor Keith Summey wrote in an Aug. 9 letter, obtained by BuzzFeed News, that points out police and civic leaders have been supplying related information to the Justice Department for months.
The Justice Department still hasn't replied, a spokesperson for the mayor's office said.
"Our city needs to hear from DOJ as promised," Virginia Jamison, a city council member, told BuzzFeed News in an email, saying she's concerned with the dead air. "I hope with the new administration that it was not pulled."
This sort of radio silence from the Justice Department has become the norm in several jurisdictions. Since Trump's inauguration, the department's Community Oriented Policing Services Office (COPS Office) hasn't published a single assessment or follow-up report for any of the police departments it agreed to help with its collaborative reform program. A spokesperson for the department said the administration is currently assessing these types of reviews.
At least six other jurisdictions appear overdue for reports — including Calexico, California; Chester, Pennsylvania; Milwaukee; Salinas, California; St. Anthony, Minnesota; and St. Louis County.
"My concern is that they have put a halt on the program itself."
"Several reports should have been published by now, and the police departments should be working on the recommendations," Ron Davis, who was director of the COPS Office during the Obama administration, told BuzzFeed News. He said the office's reports serve as a guide for police to enact reforms, such as how to de-escalate conflicts and when to use physical force.
"My concern is that they have put a halt on the program itself," he added. "This is now a broken promise to these communities, in addition to the police departments. The credibility of the Justice Department is at stake."
The St. Louis County Police Department, which reached out to the Justice Department after the 2014 shooting of Michael Brown in Ferguson, Missouri, has been waiting on a progress report after its initial assessment. Shawn McGuire, a spokesperson for the county police, told BuzzFeed News that since locals complained about the Justice Department's pace last winter, federal officials "have not published anything or gotten back to our department."
"It's frustrating also that this has probably happened to other departments across the country," he added.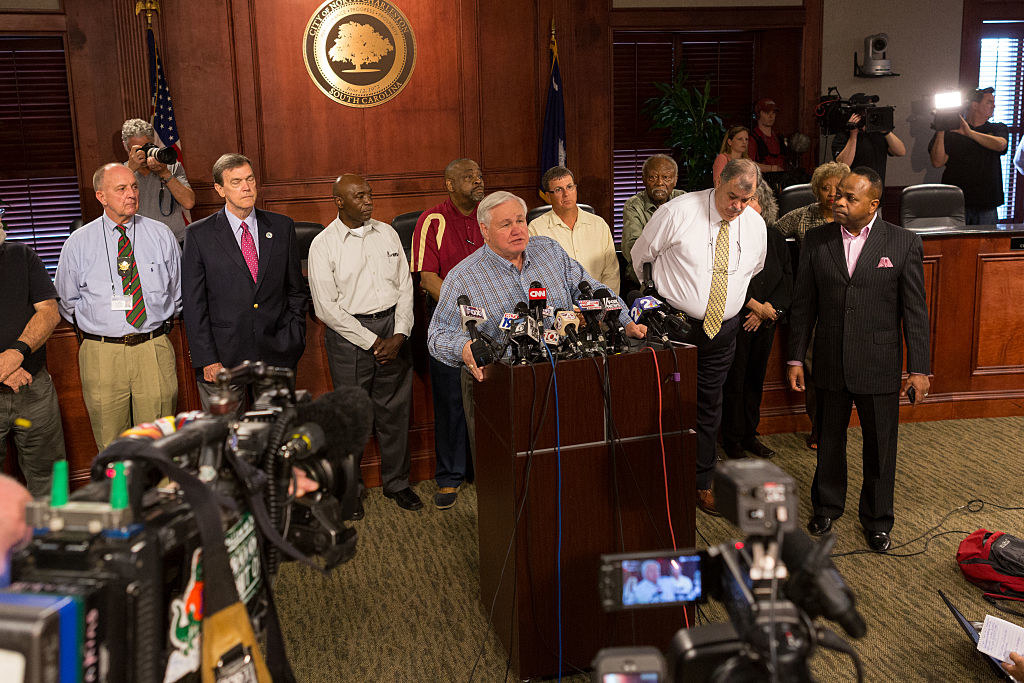 Much of the holdup is rooted in a March 31 memorandum on the federal government's relationship with state, local, and tribal law enforcement issued by Attorney General Jeff Sessions — who has walked back an Obama-era campaign to push cities into reforming their police departments with court-ordered consent decrees.
Ian Prior, a spokesperson for the Justice Department, told BuzzFeed News that officials are assessing the collaborative reviews. "The Department's leadership has commenced a review of this program and all of its activities to ensure that they fully and effectively promote the principles outlined in the AG's ‪March 31 Memorandum," said Prior. "But at this point, the Department cannot comment on the status of this review."
That explanation bewilders both Davis and civil rights activists, who point out the March 31 memo set goals of collaborating with local police, avoiding federal management of local authorities, and expanding civil rights — the very same objectives as the collaborative reform projects.
"It doesn't take months to read the memo and look at the goal of the [collaborative reforms] to see that they are aligned. It takes maybe an hour," Monique Dixon, senior counsel at the NAACP Legal Defense Fund, told BuzzFeed News.
Prior did not answer questions about why reviews would blockade the issuance of reports.
In 2012, the Las Vegas Metropolitan Police Department was first to try the collaborative review process, leading the COPS Office to report a drop in officer-involved shootings and greater transparency with the public. "This agency did some hard work five years ago and underwent changes with the guidance of the COPS Office," Clark County Sheriff Joseph Lombardo told the Las Vegas Sun. "Our efforts are paying off."
Partnerships typically begin with a one-year review by Justice Department officials, punctuated by an assessment that gives police departments pointers. That's followed by two progress reports over the next 18 months. Meanwhile, local leaders are responsible for furnishing records, lending staff, and holding town halls in an effort to knit their frayed communities back together.
Local leaders are trying to knit their frayed communities back together.
But Dixon argued locals will lose faith in the federal government if officials leave them in the lurch while tensions with police simmer. "I think it sends a message that law enforcement will not be checked by the federal government," she said.
Having run the COPS Office, Davis acknowledged large-scale reviews can lag behind — they did on his watch, including in St. Louis County — but he said the vacuum since January suggests officials are sitting on finished reports, refusing to release them.
In North Charleston, for example, the Justice Department hired the Police Foundation, a private consultant, to conduct the review and write the assessment. Blake Norton, the group's vice president, told BuzzFeed News questions about the report should be directed to the COPS Office, but she added the report is "with them. We've handed a draft version off."
Sessions has delivered numerous speeches this year to law enforcement groups, in which he touts the Justice Department's resolve to untether police and prosecutors from Obama-era rules so they can more effectively fight crime. He's given local police more leeway to seize property while avoiding probes over alleged civil rights violations. Meanwhile, he's threatened to withhold law enforcement grants from cities that shelter undocumented immigrants from deportation.
"There is no hesitation to take away police funding if they don't engage in immigration enforcement," Davis said, "but there is significant delay on releasing reports that can help police departments actually improve their relationship with the community."
The Justice Department was supposed to hand over its initial assessment to Chester in February 2017, according to Aigner Cleveland, a spokesperson for Chester Mayor Thaddeus Kirkland. She told BuzzFeed News last week, "We have not received it yet. I am not sure why there is a holdup from their office."
Work on an assessment is reportedly proceeding in St. Anthony, where Police Chief Jon Mangseth said federal officials visited on May 4 and that "draft recommendations are expected in September." But Mangseth did not reply to a follow-up question about whether he's heard since then if federal officials are sticking by that timeline.
Police Chief Reggie Gomez in Calexico told BuzzFeed News he expects a report "in the next couple of weeks." He didn't say that timeline has been confirmed recently, but said his relationship with Justice Department officials overall has been excellent, adding, "The calls used to be weekly, but they reduced them recently."
It's another story in Milwaukee, where the City Council sent Sessions a letter on Feb. 28 that said, "We respectfully ask that you use your authority to either release this report to the public immediately or that you provide a date certain on which it will be released."
"What was generally held as 'a reasonable time frame' was given and has since lapsed," Sam Coleman, a spokesperson for Milwaukee Common Council President Ashanti Hamilton, told BuzzFeed News this month. "There were hopes that improvements suggested in the report would be made available and subsequently useful for policymakers to guide decisions."
CORRECTION
Milwaukee is a city in Wisconsin. A previous version of this story misstated its location.