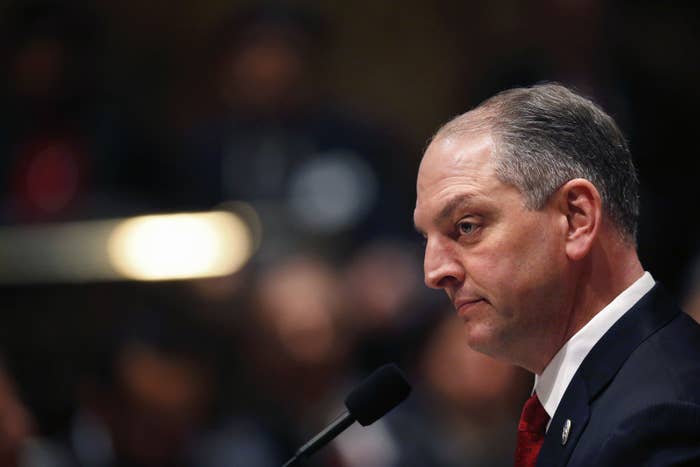 Louisiana Gov. John Bel Edwards issued an executive order Wednesday that protects LGBT state workers from discrimination — and bans LGBT discrimination in state contracts — and also rescinds an order by his Republican predecessor.
In 2015, former Gov. Bobby Jindal signed a "marriage and conscience" executive order to protect those who exercise their religious beliefs opposing same-sex couples marrying.
But Edwards — a Democrat — said Jindal's decree was "inconsistent with the object and principles" of his efforts to protect LGBT people from discrimination.
In a press release explaining his decision, Edwards said Jindal's order served "a narrow political agenda. It does nothing but divide our state and forced the business community, from Louisiana's smallest businesses to large corporations, like IBM, to strongly oppose it."

"We respect our fellow citizens for their beliefs, but we do not discriminate based on our disagreements," he said.

Edwards's order also bars state agencies from discriminating in employment, contracts, or the provision of services on the basis of race, color, religion, sex, sexual orientation, gender identity, national origin, political affiliation, disability, or age.
The contractor rules do not apply to religious corporations or religious schools.
The order states that it should not be read to conflict with the state's 2010 Preservation of Religious Freedom Act, which bans the government from substantially burdening a person's exercise of religion, unless it shows a compelling government interest.