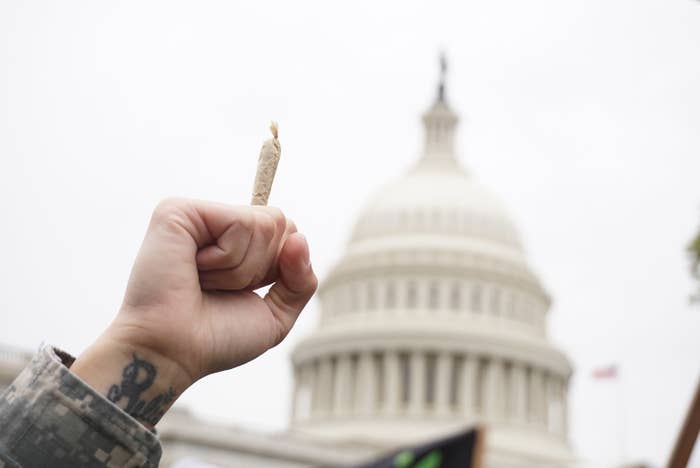 DC residents — who voted to legalize marijuana in 2014 — could finally buy and sell the drug legally if Democrats win back the House on Tuesday, even while the federal government continues to deem that all marijuana sales are illegal.

That's because handing power back to Democratic leadership could end a three-year-old Republican rule that blocks marijuana sales in the nation's capital. Growing a few plants and possessing a couple ounces of pot is allowed under a city initiative, but a federal spending amendment pushed repeatedly by Republican Rep. Andy Harris of Maryland prevents Washington, DC, from pursuing any further efforts at legalization.
The amendment has put DC in a bizarre spot, in which possession is legal but sales are not. Vendors and delivery services sell knick knacks and food — say, a dozen cookies for $60— and the buyers are "gifted" with a bag of "free" cannabis. And the district has no power to regulate sales or tax them.
If Democrats take control of the House, and, in turn, run the appropriations committee, that could all change.
Drew Hammill, a spokesperson for House Minority Leader Nancy Pelosi, who would likely become the House Speaker, told BuzzFeed News, "Leader Pelosi has long supported home rule for the District of Columbia, and she opposes the Harris rider since it violates that important principle."
Likewise, Rep. Mike Quigley, the top Democrat on the Financial Services and General Government Appropriations Subcommittee, which oversees DC funding, is ready to toss the anti-weed rule.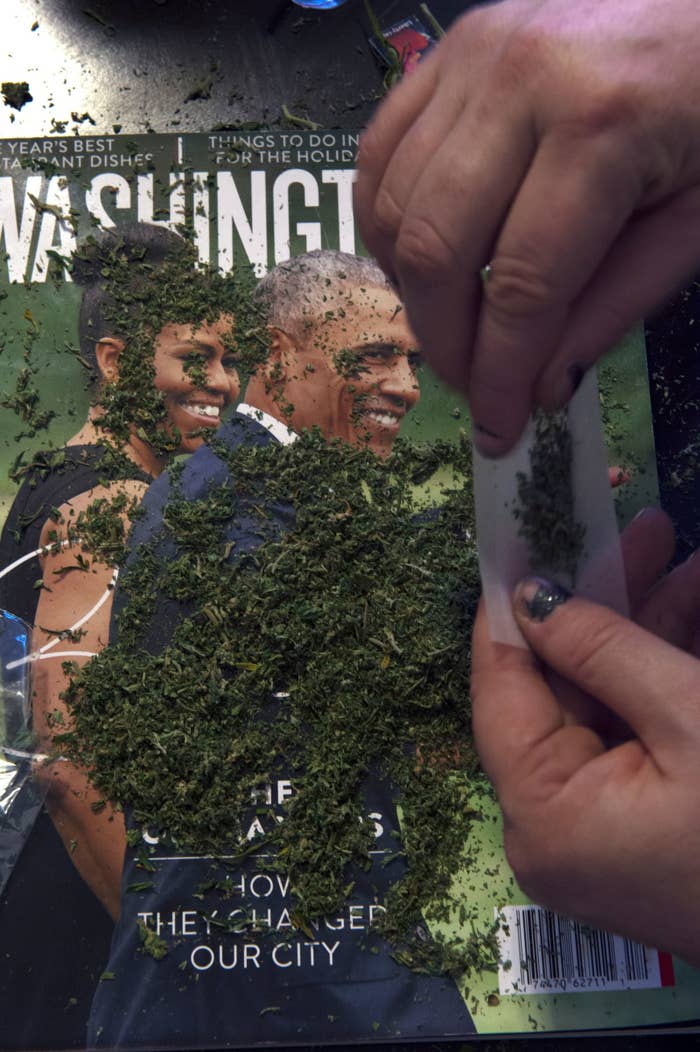 "I've always opposed unproductive riders that seek to limit or micromanage DC's autonomy, and I will continue to combat these efforts in the 116th Congress," he told BuzzFeed News when asked about the pot amendment. "Republicans must stop trying to use DC as a legislative playground, attempting all sorts of policy contortions in a city hundreds of miles away from their home."
Harris' office did not respond to a request for comment.

Federal law prohibits marijuana use, growing, and sales, but eight states have broken away with their own regulatory systems. So far, they've avoided a Justice Department crackdown or a court ruling that invalidates the state schemes.
Even if Democrats win a majority of the House, pot stores could still be a long way off. Congress could pass a spending bill with Harris's amendment attached before the end of the year that carries through next September. Republicans in the Senate could also attempt to stymie a pro-pot budget.
If a new spending bill passes without the anti-marijuana provision, the DC Council could join those states by finally advancing its longstanding agenda of authorizing retail sales.
Council Chairman Phil Mendelson told BuzzFeed News by email, "The Council and the Mayor have continuously opposed the rider in part because we recognize the need to be able to regulate sales."
In the meantime, in-the-know DC residents will still be able to buy pot using the same weird methods they do now.