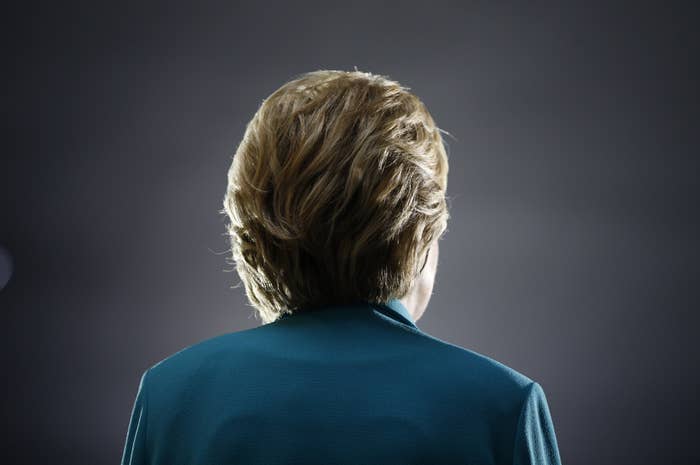 A major fundraiser for Hillary Clinton told BuzzFeed News on Tuesday that her campaign's refusal to fill out a survey on transgender rights is a tactical error that may expose the presidential candidate to blowback from the left.
"Bernie Sanders's campaign has been able to fill out the survey, so I don't understand why Hillary's campaign wouldn't be able to," said Lane Hudson, an LGBT activist in Washington, D.C., who has netted more than $100,000 for Clinton and is listed on her campaign's website as a "Hillblazer."
He warned that the campaign's silence could make Clinton vulnerable to arguments that "she is not really for trans people," despite her strong LGBT track record.

"I don't want to give these people reason to criticize her at all," said Hudson, who is a member of Clinton's National Finance Committee. "I think it's a mistake for the campaign to ignore this."
He pointed out that "a lot of the money I've raised has been LGBT money."
BuzzFeed News reported Monday that Clinton did not fill out an 11-page questionnaire from Trans United Fund, which asked candidates about issues that ranged from healthcare access and changing gender markers on IDs, to using civil rights laws to protect transgender people.
Presumptive Republican presidential nominee Donald Trump also did not fill out the survey. However, Clinton's rival, Bernie Sanders, affirmed his commitment to the group's agenda with detailed responses.
In addition to criticizing Clinton for not filling out the questionnaire, Sanders supporters pointed out on social media that he backed marriage equality before she did.

"I figured something fell through the cracks," said Hudson, who contacted the Clinton campaign after reading the article.

He reached Dominic Lowell, the campaign's LGBT liaison, who had told Trans United Fund in an April email that "we look forward to responding" to the survey.
But Hudson said that after reaching him, "The LGBT liaison told me they would not be responding to the survey at all," which he found troubling after the campaign had agreed to participate.
"I have spoken to a few other National Finance Committee members and they also did not understand why the campaign staff was refusing to respond," said Hudson.

A political action committee, Trans United Fund launched last month in response to a growing effort by conservatives to block and repeal transgender rights, distinguishing itself from other transgender advocacy groups by focusing on election-year politics.
"It's disappointing to me that Hillary's campaign is in effect ignoring and refusing to work with the only transgender political organization that exists in their inaugural year of existence, particularly because Hillary has a strong record on trans issues and a strong platform," Hudson said.
To be certain, the Clinton campaign has repeatedly advocated for LGBT rights — including transgender rights — in part by releasing a detailed LGBT policy paper last year and focusing outreach efforts on LGBT voters.
The Clinton campaign did not immediately reply to BuzzFeed News' questions about Hudson's concerns or why it did not respond to the survey.

"I'm pretty sure that if Hillary knew what was going on, she would not be happy with the decision that's been made," Hudson said.