Chicago Releases Hundreds Of Emails Surrounding Police Killing Of 17-Year-Old Boy
Officer Jason Van Dyke shot Laquan McDonald 16 times in October 2014.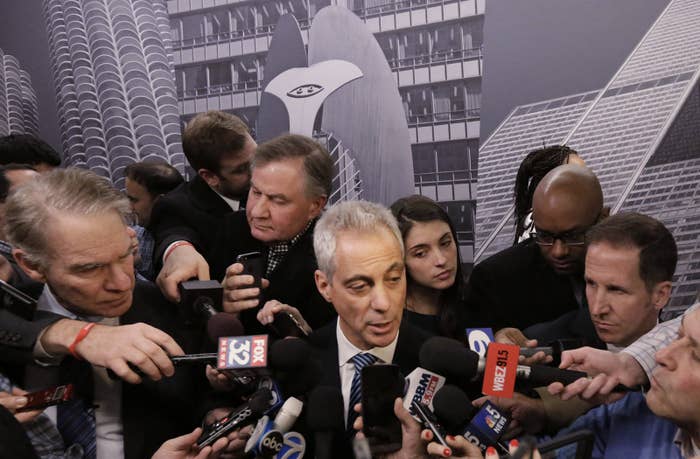 The city of Chicago on Thursday released more than 1,000 emails from city officials surrounding the police shooting of 17-year-old Laquan McDonald — a killing that rocked Rahm Emanuel's mayoral administration, jettisoned the police chief, and, most recently, triggered an investigation by the Justice Department.

Provided by the city's Law Department, the emails were given to numerous news outlets that had requested them under the Freedom of Information Act. They range from October 2014 to present and were posted by Chicago Tonight, among others.

Officer Jason Van Dyke shot McDonald 16 times in October 2014, but the case did not gain major national attention until this year, when a judge ordered the release of dashcam video of the incident. The video revealed discrepancies between official police reports and the incident — such as claims McDonald was menacing officers and moving toward them, when the video shows him moving away.
The emails reveal how the administration reacted to the shooting.
Mayor Emanuel had initially resisted a federal investigation; however, he backtracked and announced the chief was resigning and the city would welcome a federal probe. Earlier this month, Attorney General Loretta Lynch announced an investigation of the Chicago Police Department.

Here are the emails:
1: