California Attorney General Takes Action Against Initiative To Execute Gays
Attorney General Kamala D. Harris said the initiative that would mandate the execution of sexually active gay people is "patently unconstitutional."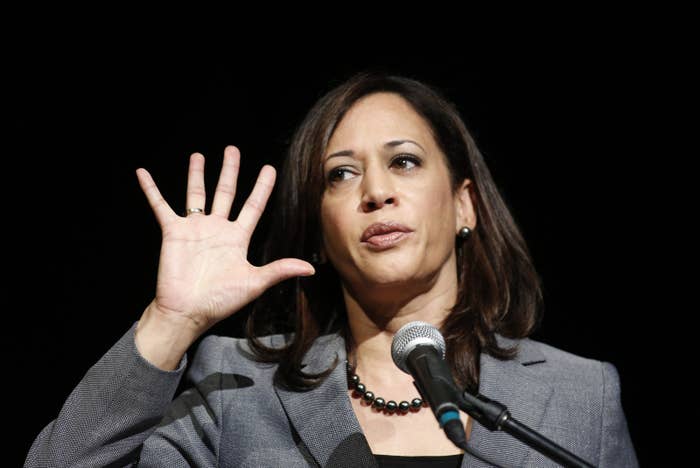 California is no stranger to surprising initiatives — this year's batch already ranges from rules for porn sets to mandating flags at race tracks — but one is so outrageous, so legally absurd, the state's top lawyer is balking.
Attorney General Kamala D. Harris announced today she will intervene in state court to block the Sodomite Suppression Act initiative, which calls for gay people to be executed.
"This proposal not only threatens public safety, it is patently unconstitutional, utterly reprehensible, and has no place in a civil society," Harris said in a statement Wednesday.
Before signature-gathering petitions may hit the streets, the attorney general's office must write official descriptors that accurately represent the initiative that voters are are being asked to sign in support of putting on the ballot. But Harris says even writing those summaries goes too far.
On Wednesday, Harris said she was asking a superior court "for relief from the duty to prepare and issue" the title and summary for the Sodomite Suppression Act.
"If the court does not grant this relief, my office will be forced to issue a title and summary for a proposal that seeks to legalize discrimination and vigilantism," she added.
Filed by Orange County lawyer Matthew McLaughlin at a cost of $200, the initiative proclaims that "any person who willingly touches another person of the same gender for purposes of sexual gratification be put to death by bullets to the head or by any other convenient method."
"The text shall be prominently posted in every public school classroom," the proposal notes, adding, "All laws in conflict with this law are to that extent invalid."
California Assemblywoman Susan Talamantes Eggman — a Democrat from Stockton who chairs the state's Lesbian, Gay, Bisexual and Transgender (LGBT) Caucus — cheered Harris' action.
"Not only is this ballot initiative clearly unconstitutional," she said, "it is an affront to our shared values of diversity and equality under the law. While we are hopeful that this measure will not move forward, we call upon the court to grant the attorney general's request and avoid threatening the progress toward equality we have made in this great state."