Meet Brian Mason, Kim Davis's Deputy Clerk Caught In A Firestorm
Brian Mason spoke to BuzzFeed News about why he was willing to defy his boss and issue marriage licenses to same-sex couples — and why he still says Kim Davis is "good at her job."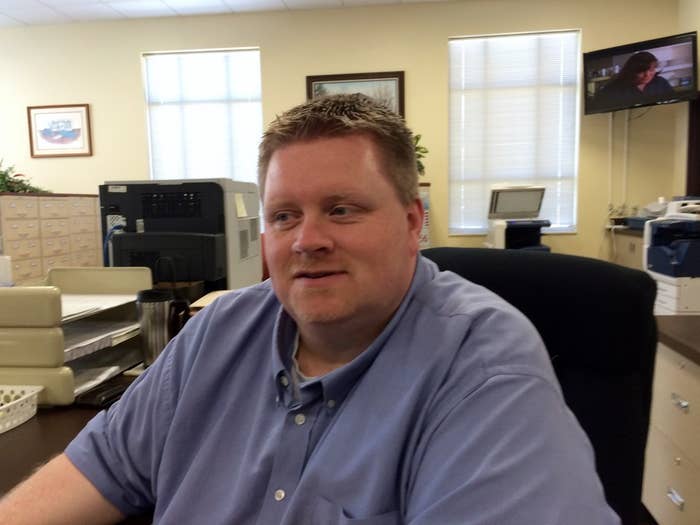 MOREHEAD, KENTUCKY — Brian Mason didn't expect to see his face on nightly TV news or in newspapers across the U.S.
He also didn't think when he left his retail job last year to work the counter in a rural county clerk's office that reporters would be clamoring around his desk and pushing cameras in his face. And he never thought people would call him famous.
"It's been a little crazy," Mason laughed in an interview Monday with BuzzFeed News. "It's mind-blowing. It's kind of a circus in here. I never would have thought this would happen."
Mason, 38, is a deputy clerk for Kim Davis, the Rowan County clerk who was jailed this month after she blocked her staff from issuing marriage licenses due to her religious objections to same-sex couples marrying.
Yet it is Mason's difference of opinion with his boss that has put him at the center of a media and cultural firestorm — and made him a hero to LGBT advocates and a villain for some Christian activists.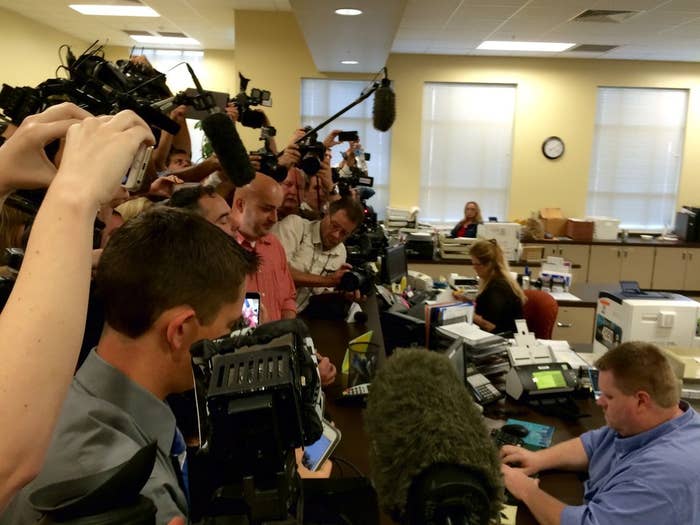 "For personal reasons, I feel like I should issue the licenses," Mason said.
The deputy clerk was always willing to issue licenses to same-sex couples after the Supreme Court's marriage equality decision in June. So when Davis was jailed for defying a court order to issue those licenses, Mason issued them in her absence under the same orders that Davis had ignored.
"Others [who work in the office] were not comfortable issuing marriage licenses," Mason explained.
Four other deputy clerks reluctantly agreed to issue the licenses under court orders at a Sept. 3 hearing, but only Mason has actually issued them since then. A sign at his desk reads, "Marriage license deputy."
Mason also told BuzzFeed News last week that he would defy Davis if she tried to stop him from issuing marriage licenses when she returned to work.
Those acts put him front and center in the fight over how same-sex marriage is implemented in places where there is still entrenched opposition.
"It's difficult," Mason said. "I'm right in the middle — I see both sides."
"But I'm going to issue them either way," he added, "because of the judge's orders and for personal reasons."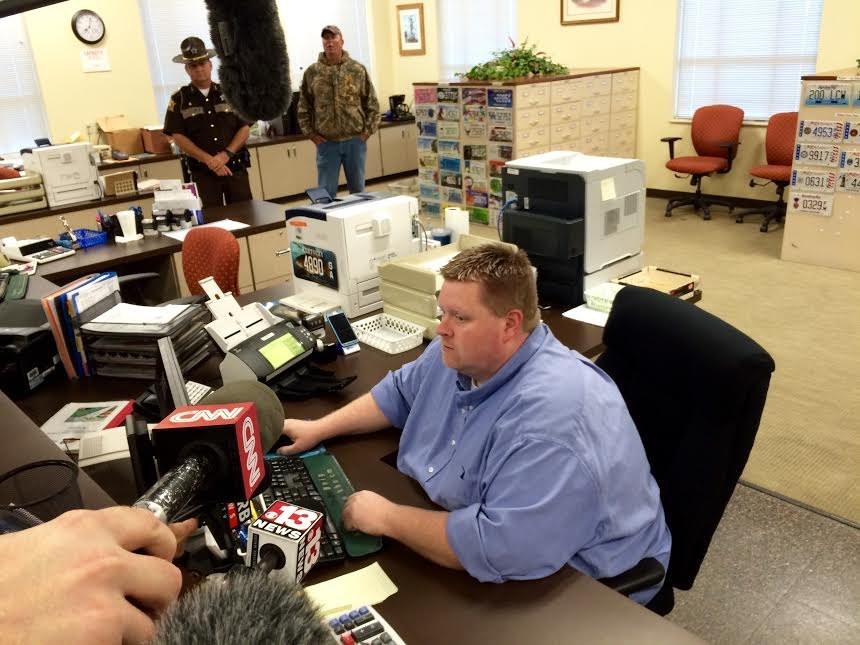 Pro-Davis activists protested outside the clerk's office, calling for him to be fired.
"Everyone has an opinion," he reflected. "It doesn't bother me."
Likewise, he said, mean-spirited, personal comments directed at Davis are "not necessary."
"She is very nice," Mason said. "She is a very sweet lady. She has a good budget in. She's good at her job. She doesn't hate anyone."
Mason also tried to tamp down the idea that he is clashing with Davis, who has been portrayed by her critics as a tyrannical zealot lording over her staff. Although she did ban her staff from issuing licenses, upon returning to work on Monday, Davis said she would not interfere.
Mason said there has been no tension between him and the rest of the office staff.