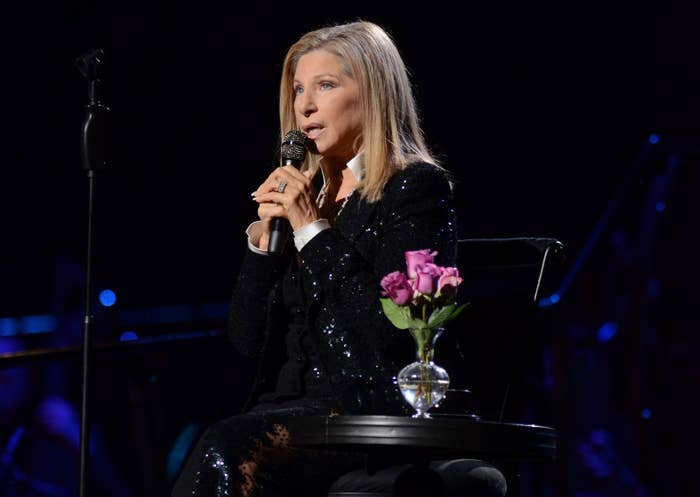 The LGBT donor class has coalesced around Hillary Clinton for years, first in her run for senate and now her bid for president. Another fact: Barbra Streisand is a gay icon.
So, give the people what they want.

According to an invitation obtained by BuzzFeed News, Streisand will serenade a LGBT-targeted fundraiser for Clinton on Sept. 9 at Cipriani Wall Street in New York City.
Featuring a rainbow H logo, the invite from "LGBT for Hillary" says dinner tickets start at $1,200, with limited availability, and top out at $250,000 per ducat. Donors who break six figures get a meet-and-greet reception with Clinton.
Though she didn't endorse same-sex marriage until 2012, Clinton has espoused an LGBT platform and released a plank that pledges to use existing civil rights laws to expand LGBT protections. She has pursued a symbiosis with LGBT organizations and causes, earning the early endorsement of the LGBT group Human Rights Campaign. The Democratic nominee also targeted LGBT voters this year in New York City to cinch a primary victory in the state.
Streisand — who Out declared one of the "12 greatest female gay icons of all time" — has been a Clinton stalwart this year. She wrote an essay criticizing sexism directed at Clinton and tweeted her defense of the nominee collecting money for speeches to Wall Street bankers.

The event next month benefits the Hillary Victory Fund — a committee authorized by Hillary for America, the Democratic National Committee, and state parties. Revenue will be dispersed among the groups, the invitation says.