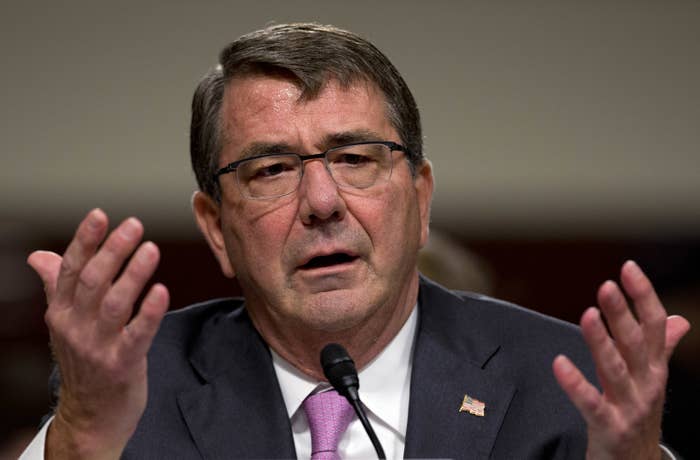 The Department of Defense is expected to end its ban on transgender service members serving openly in the U.S. military on July 1, according to USA Today. Multiple other media reports confirmed that the long-sought change is to happen in July.
Details of the new policy remain unclear, but an LGBT military group that has been fighting for the change was quick to applaud the news.
"Our transgender service members and their families are breathing a huge sigh of relief," said Ashley Broadway-Mack, the president of American Military Partner Association.
Last July, Defense Secretary Ash Carter announced that officials would update "outdated" regulations and ordered a six-month review of the policy.
"Soon, anyone who is qualified will finally be able to serve our great nation, regardless of their gender identity," Broadway-Mack continued. "We are eagerly anticipating the details of this historic announcement, and we are incredibly grateful for the leadership Secretary Carter has shown in getting us to this critically important point for our military families."
The group estimates that there are 15,500 transgender service members currently serving.
The American Medical Association approved a resolution in 2015 that stated there is "no medically valid reason to exclude transgender individuals from service in the U.S. military."
The Department of Defense and White House did not independently confirm a timeline to lift the ban to BuzzFeed News.