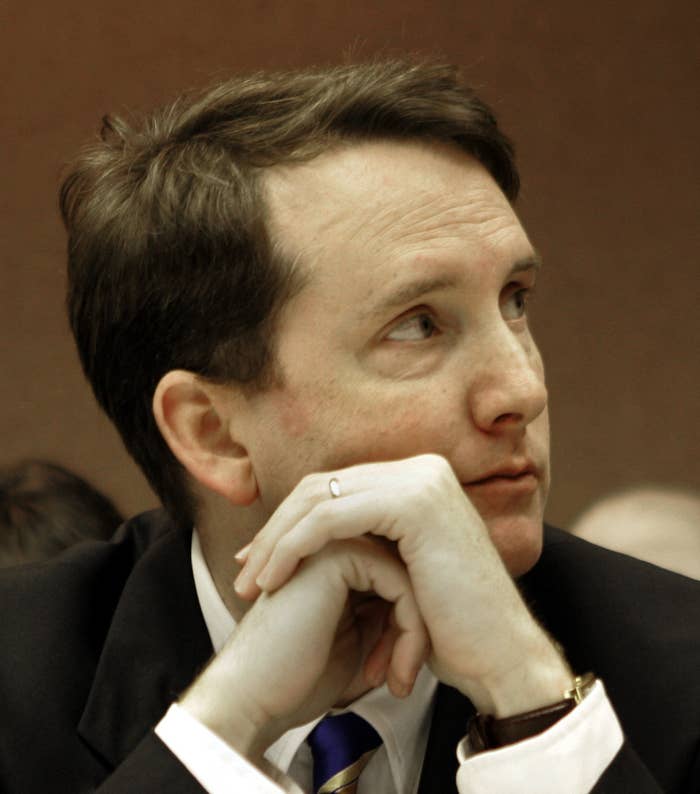 Apple recently hired Julius Kenneth Love, a former politician known by the name Jay Love, to work as a lobbyist in the 2015 legislative session, according to records posted by the Alabama Ethics Commission. The hire appeared to create an unusual relationship between a conservative lobbyist known for anti-gay views and a company run by a gay CEO, but the love for Love appears short-lived.
"Jay Love does not work for Apple nor does he do any lobbying on our behalf," said Apple spokesperson Kristin Huguet in an email Monday to BuzzFeed News.
Vicki Manning, a lobbyist liaison at the Alabama Ethics Commission, confirmed to BuzzFeed News Tuesday that Love was indeed registered to represent Apple at a lobbyist.
How to explain the discrepancy between lobbyist registration filings and Apple's statement that Love does not work for them?
Rep. Patricia Todd, Alabama's only out state lawmaker, told BuzzFeed News in an email Tuesday, "I have no comment at this time, but they have terminated their contract with Jay Love."
Todd has her own relationship with Apple. She plans to introduce a bill after the legislative session convenes in March to ban discrimination against LGBT state employees — and she intends to name the bill after Apple CEO Tim Cook. After some initial resistance to the naming the bill after its leader, Apple has given the bill its blessing.
As House speaker in the Alabama legislature in 2009, Love sponsored a resolution to give the state's "highest commendations" to Carrie Prejean for publicly declaring her opposition to same-sex marriage during the Miss USA pageant. The legislation said the Southern state was honoring Prejean, who represented California, "for affirming her faith and standing true to her beliefs ... and this resolution is offered to her in tribute and with admiration."
Reached by phone, Love told BuzzFeed News, "I don't have have any comment. Thank you for calling."