Apple, Dow, & Levi Strauss Come Out In Support Of LGBT Bill In Congress
"Ensuring fairness in our workplaces and communities is both the right thing to do and simply good business."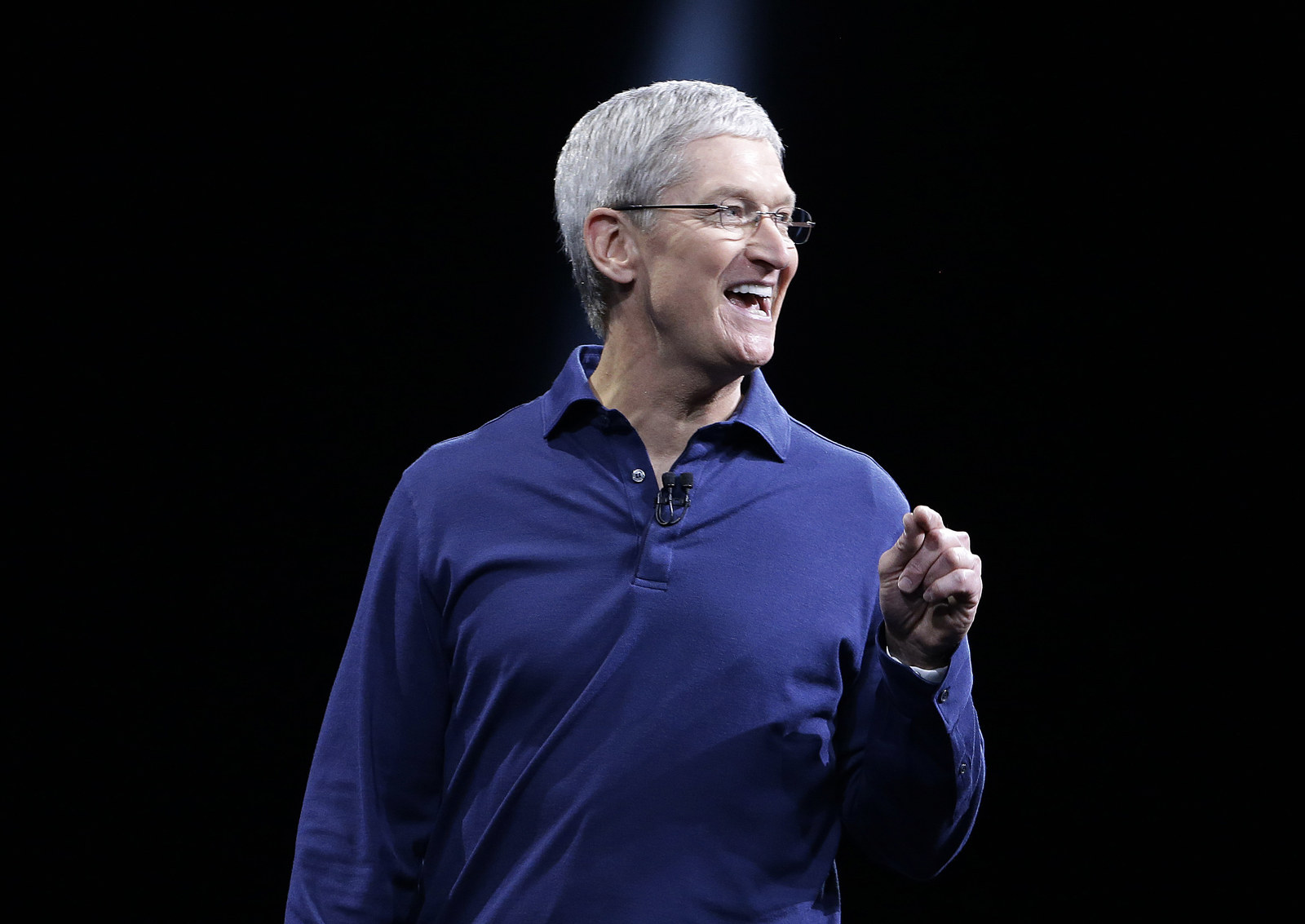 Three major U.S. companies — Apple, Dow Chemical Company, and Levi Strauss & Co. — are throwing their heft behind a bill being introduced in Congress Thursday to protect all LGBT Americans from discrimination.
Influential by sheer size, the companies backed the Equality Act that would provide blanket LGBT protections nationwide in employment, housing, education, and more.
"Full inclusion of our LGBT colleagues and citizens is quite simply the right thing to do — for business and for society," Dow Chemical said in a statement provided to BuzzFeed News by the Human Rights Campaign. "Dow applauds the introduction of The Equality Act and continues to support a comprehensive federal framework that ensures fairness and opportunity for everyone."
By having national corporations back the Equality Act, LGBT advocates also provide a counter-narrative to those offered by politicians who argue against local LGBT protections. For example, in Arkansas this year, lawmakers passed the Commerce Improvement Act to negate all local laws that protect LGBT people from discrimination, saying that allowing cities to pass such a patchwork of laws created an unworkable legal patchwork for business.

Indeed, the Equality Act would effectively eliminate a hodgepodge of local nondiscrimination laws that exists across the country by making nondiscrimination a uniform policy nationwide.

Levi Strauss & Co. called the Equality Act "both the right thing to do and simply good business."
The textile company added in its statement, "We have a long history of supporting LGBT equality, and the time has come in this country for full, federal equality for the LGBT community."
Apple, run by openly gay CEO Tim Cook, is another of the three companies with a perfect score in HRC's index of LGBT friendly companies. "At Apple we believe in equal treatment for everyone, regardless of where they come from, what they look like, how they worship or who they love," the company's announcement said.
"We fully support the expansion of legal protections as a matter of basic human dignity," the company's statement added.
Sponsored respectively in the House and Senate by Rhode Island Rep. David Cicilline and Oregon Sen. Jeff Merkley, the Equality Act would bar discrimination against people on the basis of their sexual orientation or gender identity by amending a band of existing statutes — most notably by adding those classes to provisions of the Civil Rights Act of 1964. It would be the most comprehensive piece of legislation to date to protect LGBT people from discrimination — including in housing, workplaces, schools, and public accommodations.
Cicilline and Merkley will outline the bill with a raft of supporters at a noon press conference Thursday at the Capitol.