Apple CEO Tim Cook and eight of the company's top executives donated a combined $45,900 in June to a PAC that helps elect Republicans to Congress, according to records filed with the Federal Election Commission.
While contributions to both Republican and Democratic leaders are commonplace among corporate figures, it illustrates a particular paradox for Apple executives, whose company boasts LGBT-friendly ideas while top employees also help finance a business-friendly political party that is adversarial to LGBT rights.
The donations were reported to the FEC the same week Cook and Apple treasurer Gary Wipfler co-hosted a fundraiser to help elect Republicans to the House; the records show the proceeds went to a campaign for House Speaker Paul Ryan.
"Speaker Ryan appreciates the support of Tim Cook and others at Apple," Zack Roday, a spokesperson for Ryan's election committee, told BuzzFeed News.
Ryan's campaign currently has more than $9.5 million cash on hand, and Roday indicated some of those funds will help maintain the GOP's House majority. But he declined to say which candidates would benefit, including whether the funds will go to campaigns for 67 members of Congress who co-sponsored an anti-gay bill and had received money earlier this election cycle from a separate Republican leadership PAC backed by Ryan.
"Ryan is committed to helping protect and expand the House Republican Majority, and to that end, he will support a number of Republican members and candidates with differing views on various issues," Roday said.
Both Apple and Cook, a gay man, have been vocal public allies to LGBT causes. Cook has marched in the San Francisco pride parade with other employers, and he has donated to LGBT-friendly Democrats this cycle — his contributions to Democrats exceed his contributions to Republicans by about 50%. (This election cycle, Cook gave $5,400 each to Democratic Senators Charles Schumer and Patrick Leahy, and $2,700 to Democrat Zoe Lofgren. For Republicans, he gave $5,400 to Senator Rob Portman, who supports same-sex marriage, in addition to his $5,400 contribution to Ryan's PAC.)
Cook also hosted a fundraiser this month for Hillary Clinton. Both Cook and Apple endorsed legislation in Congress to ban LGBT discrimination.
But Republicans — who benefit from the Apple executives' recent fundraiser — have been hostile to the same LGBT legislation that Apple supports.
Under Ryan, the House has not given a hearing to the Equality Act, an LGBT nondiscrimination bill that has languished since it was introduced last year. House Republicans also voted this year to block President Obama's order to ban discrimination against LGBT federal contractors.
Conversely, a hearing was held this summer on the First Amendment Defense Act, a bill that would protect those who cite religious objections as the basis to discriminate against same-sex couples. The bill hasn't advanced since the hearing.
In rating Congressman Ryan's support for LGBT equality last year, the Human Rights Campaign, the country's largest LGBT organization, gave him a score of zero out of 100. The national LGBT advocacy group also gave him its lowest rating for his two prior terms in office.
Ryan has opposed same-sex marriage, but he also voted in 2007 for an Employment Nondiscrimination Act, which would have protected gays and lesbians in the workplace. The measure failed in the Senate.
Apple declined several requests for comment on the contributions.
"Putting money into the cause of reelecting some of the biggest obstacles to our progress is surprising and hard to understand."
Evan Wolfson, the former head of the gay-rights group Freedom to Marry, told BuzzFeed News the week of the June fundraiser that the GOP's recent record on LGBT issues in the House made it "particularly astonishing" for Cook and others to fundraise for the party.
"It is bad time for him to put his money in support of re-electing a Congress that has failed gay people under Republican leadership," said Wolfson, who noted that Apple, meanwhile, has also been an aggressive leader on LGBT advocacy. "Putting money into the cause of reelecting some of the biggest obstacles to our progress is surprising and hard to understand."
But LGBT advocates are not united in that view. Hayden Mora, a spokesperson for Trans United Fund, a PAC that aims to support transgender rights, distanced Apple from the fundraiser held by executives. "The personal contributions of Apple staff are by definition personal, and centering them as a means to measure a company's support for LGBTQ equality seems like a strange distraction," said Mora, who pointed to Apple's strong internal policies supporting benefits and nondiscrimination policies for LGBT employees.
While Wolfson concurred that Apple has advocated for LGBT people, he found the situation more nuanced. "Tim Cook rightly plays a role bigger than some internal person within the company," he said. "He is a an ambassador and advocate, and of course he has primary responsibility to the company he leads."
In June of this year, Cook and Wipfler co-hosted a fundraiser for Team Ryan, a PAC that supported both the House Speaker and other Republicans running for Congress. Politico first reported plans for that fundraiser in June.
FEC records later showed nine Apple executives donated between $2,700 and $5,400 that week to Team Ryan, which subsequently forwarded the money to Paul Ryan for Congress.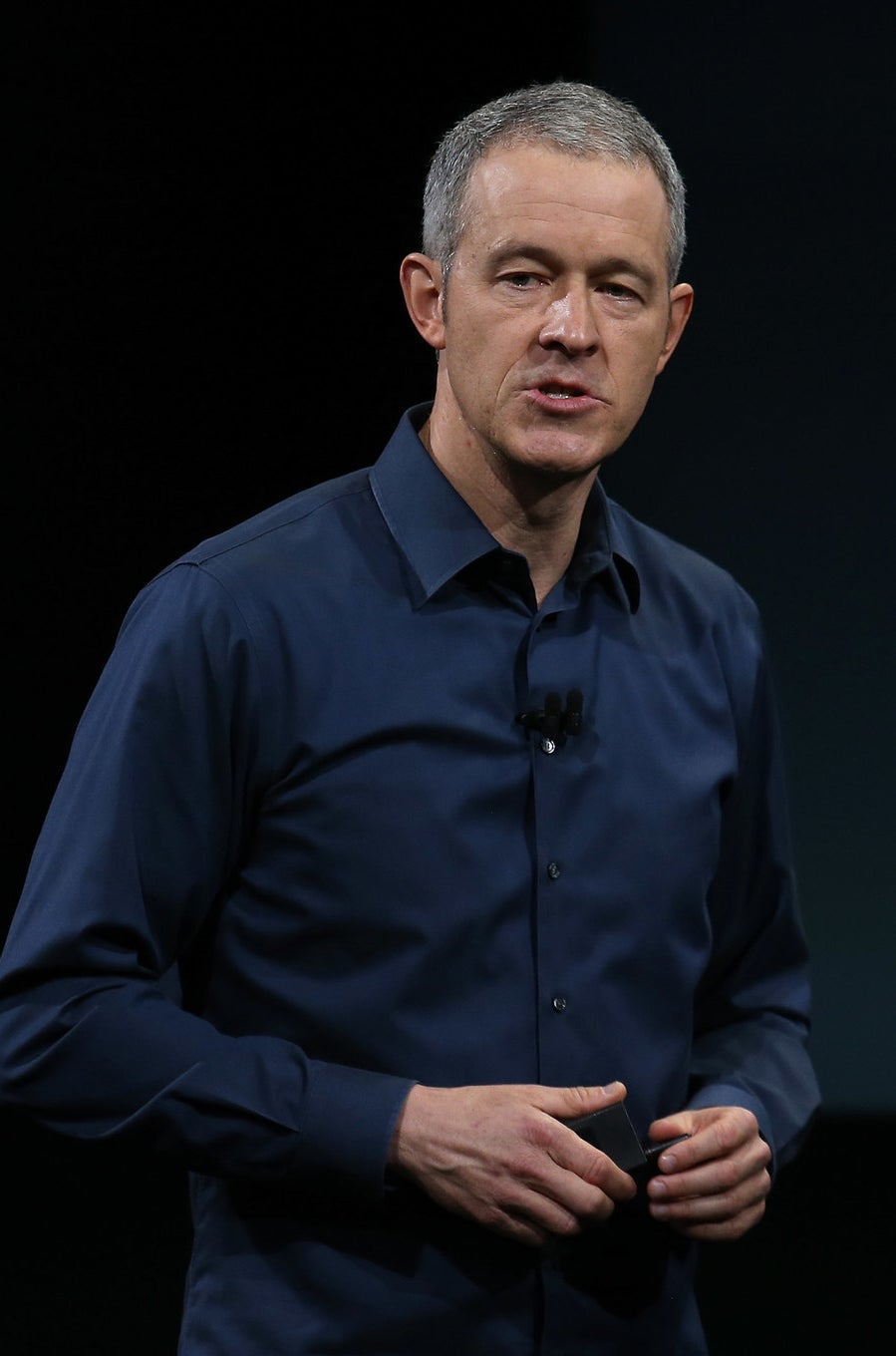 In addition to Cook and Wipfler, donors who work for Apple include: Jeffrey Williams, the chief operating officer; John Dennis Couch, vice president of education; Eddy Cue, senior vice president of internet software and services; BJ Watrous, vice president and chief intellectual property; Michael Fenger, vice president of sales; Michael Thornberry, an executive; and Doug Vetter, vice president and associate general counsel.
On disclosure records, Thornberry's address is listed as 1 Infinite Loop, Palo Alto, California — Apple's headquarters.
Of the nine executives who donated to Ryan within a week of the fundraiser, seven of them have donated only to Republicans while working for Apple, according to FEC records. Vetter, at the high end, has given $38,600 in the past decade, and in a few cases gave the maximum amount allowed for an individual campaign in a given campaign cycle. Only Cook and Watrous have given to Democrats while working for Apple.
Apple does not maintain a political PAC, unlike several other tech companies. Google's PAC, for instance, gave to Ryan's fundraiser — as did two Google executives. However, Apple has been a particularly outspoken on LGBT issues, especially after Cook came out in 2014 as the first gay CEO of a Fortune 500 company.
Despite giving Ryan its lowest marks for LGBT equality, the Human Rights Campaign said it will continue to award Apple its highest marks for corporate stewardship. The group gives Apple a 100 on its Corporate Equality Index, and will continue to do so.
"One misstep doesn't eliminate a lot of good steps. But they are all part of the picture."
Jay Brown, the chief spokesman for the group, says companies are rated "based on how their workplace policies treat LGBTQ employees," not political contributions of its executives.

"There are a number of reasons why we don't, and couldn't, score a company based on their individual employees' political views or giving," he said in an email. "The CEI is a tool for evaluating companies' LGBTQ workplace policies, benefits and practices. It's not a tool for analyzing giving by corporations or their executives."
Wolfson, formerly of Freedom to Marry, argued otherwise in June, saying, "It is hard to find how Cook's political activity, which, if successful, would undermine so much of what we are fighting for, cannot matter when it comes to saying that a company is on track."
"If companies are stepping into the political space, that ought to count," said Wolfson. "One misstep doesn't eliminate a lot of good steps. But they are all part of the picture."