AIDS Group Slammed For Filing Complaint Over HIV Drug Commercial
The AIDS Healthcare Foundation filed an FDA complaint against Gilead, which makes Truvada, a drug that can prevent HIV infection. But several health care experts and activists say the complaint is inaccurate — "patently false" — and part of the group's crusade against promiscuous sex.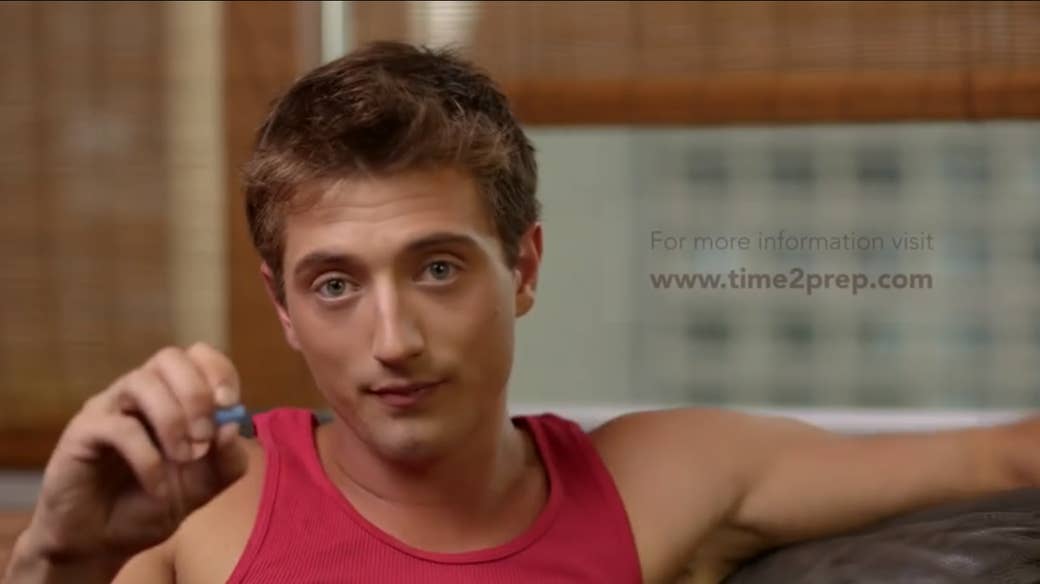 The AIDS Healthcare Foundation filed a complaint with the federal government last month taking aim at a short web commercial titled "I like to party," which encourages sexually active gay men to take an HIV-prevention drug.

The group argued that the drug maker, Gilead Health Sciences, is promoting an unauthorized use of Truvada, thereby violating the terms under which it was approved by the U.S. Food and Drug Administration. The complaint called on federal officials to impose sanctions against the pharmaceutical company and make it stop running the ad.
But several leading AIDS activists and health care experts — rather than rallying behind the group — are angry about the complaint. In interviews with BuzzFeed News, they called it "spurious" and "patently false."
"I think it is a complaint that has no merit," Mitch Warren, executive director of the global AIDS-prevention organization AVAC, told BuzzFeed News. "It works to undercut good AIDS education and outreach."
Yet the size of AIDS Healthcare Foundation makes a complaint like this hard to ignore. As the Jan. 13 letter to the agency's commissioner explained, the organization reaches 570,000 patients globally and is "the largest provider of HIV/AIDS medical care in the U.S."
Truvada — a lightning rod for debate and hope within LGBT circles — was approved in 2012 for daily use as a preventative prophylactic, a treatment known as PrEP, to stave off HIV infection. It is up to 92% effective at warding off new HIV infections when taken daily, and the CDC recently recommended it for one out of four gay men.
Despite the mounting scientific data, the AIDS Healthcare Foundation has been a consistent critic of PrEP, frustrating many in the HIV field who say that the group's outspoken naysaying could dissuade high-risk individuals from taking the drug.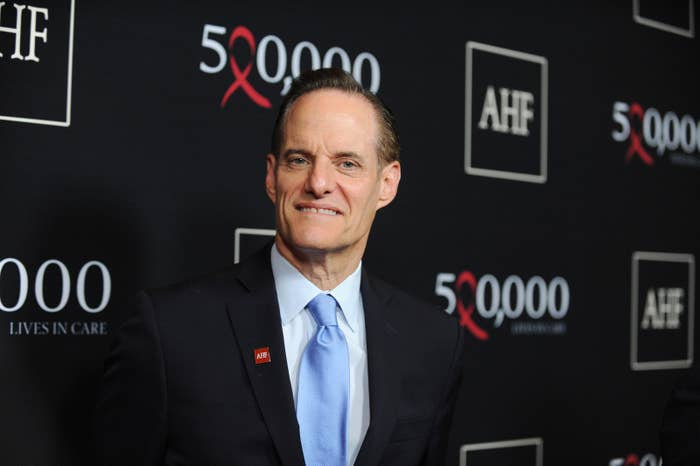 "When leading organizations are putting out really false information," Warren said, "then it does set the fight back for people delivering services and back for people who want PrEP, or begin to think that PrEP isn't really the right thing."
"I don't think anybody in the AIDS community understands where they are coming from," he added.
AIDS Healthcare Foundation's message to the FDA, these critics say, also reinforces the group's pattern of moralizing against sexual promiscuity at the risk of public health.
"It is frustrating that AHF continues to ignore the fact that PrEP is a proven tool that if taken as prescribed will prevent HIV," Kelsey Louie, CEO of GMHC, a seminal advocacy group and HIV treatment provider in New York City, told BuzzFeed News by email. "Yet instead this organization spends its time filing complaints on the drug manufacturer."
The 37-second spot features J.D. Phoenix, a pornography actor who talks to the camera about gay men who "have a lot of sex" and "like to party." Phoenix is seen at home, meeting another guy at a nightclub, and then back at home the next day taking Truvada.
Before he goes to the nightclub, Phoenix also grabs a small bag of pills — including some that look like they could be MDMA, the illicit drug known ecstasy or molly. The term "party" is also a well-known slang term for using methamphetamine.
Watch the full ad:
According to the complaint, written by AIDS Healthcare Foundation President Michael Weinstein and sent to the FDA's acting commissioner, Stephen Ostroff, the television commercial portrays "situational use" of Truvada taken after having sex, rather than as part of a preventative daily regimen that was approved for use. The letter also claims that the commercial is silent on the issue of using condoms — even though the FDA says PrEP is to be taken only in conjunction with other prevention measures, such as safer sex practices.
Weinstein also argues the ad promotes illicit drug use and treats Truvada as a "party drug."
"Gilead launched an ad campaign to mislead viewers into believing Truvada is safe and effective for use on a situational basis despite knowing that the drug is not approved for such use," Weinstein writes. He said this constitutes "off-label" promotion of the drug.
"I like to party = binging, which is inherently unsafe," said AHF's president.
But critics say the complaint is wrong on key facts.
Despite AIDS Healthcare Foundation's claim that the commercial is "entirely and irresponsibly silent" on condoms, one of the opening shots features Phoenix grabbing two condoms. Gilead also had no creative control over the ad's content, according to Public Health Solutions, the organization that produced the spot, and the ad only ran online and not on television.
Public Health Solutions, GMHC, and individuals interviewed for this article also said two elements of the ad indicate daily use, not situational use, of PrEP. Just before Phoenix takes the drug, an alarm alert on his phone reminds him to take it. He then takes a pill from a weekly pill-a-day container, which is filled with similar blue pills in other compartments.
As such, GMHC's Louie said, the "ad does not encourage 'off-label' use of PrEP."
Gilead did not respond to a request for comment from BuzzFeed News.
But Gilead didn't influence the ad's content, Mary Ann Chiasson, vice president of research and evaluation at Public Health Solutions, told BuzzFeed News.
Her organization applied for a $150,000 grant from Gilead, and the proceeds were used for an ad campaign that included the commercial. Gilead supplied no input and had no veto power over the content, and the company never saw it before it was distributed, she said.
"We had creative control — it's not really a Gilead project. It's our project," Chiasson said.
Asked to comment on the criticisms of his organization's complaint to the FDA, AIDS Healthcare Foundation's Weinstein told BuzzFeed News by email only that "debate is healthy."
He also stood by the claim that the ad is silent on the use of condoms, despite a close-up shot of them being picked up. "You would need a magnifying glass to see that," he said.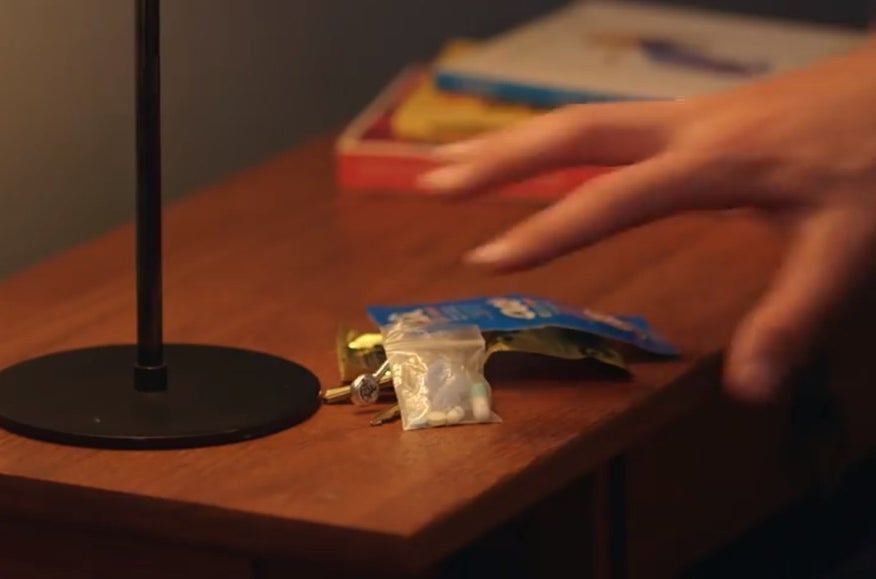 Left: Phoenix is seen picking up a bag of pills and condoms. Right: He gets an alarm reminder on his phone to take PrEP, while the gay hookup app Grindr runs in the background.
"We are not opposed to individual use of PrEP," Weinstiein added.
But what the organization opposes is the widespread use of PrEP — in contrast with many groups and federal health officials, who advocate it be used by wide swaths of people at high risk for HIV infection.
The bigger bone of contention with the commercial, it seems, is that it targets very sexually active gay men who may also engage in unhealthy behaviors. As Weinstein wrote in an email, "I like to party = binging, which is inherently unsafe."
But Chiasson of Public Health Solutions, who is also an epidemiologist who studies HIV, said the ad's goal was connecting with those very people.
"I think it's a tragedy, a complete dereliction of our public health duty, not to reach out to them."
"If we are not reaching out to high-risk individuals, who should be taking PrEP?" she asked. "I think it's a tragedy, a complete dereliction of our public health duty, not to reach out to them. We cannot ignore them if we ever want to stop the epidemic."
The complaint is just one of AIDS Healthcare Foundation's criticisms of Gilead and PrEP.
As BuzzFeed reported in 2014, AIDS Healthcare Foundation began an ad campaign that cautioned against the widespread use of the PrEP for HIV. "If this catches on as a public health strategy, that means there are going to be people who will take Truvada irregularly and some will be infected, and some develop drug resistance," it said.
More recently, AIDS Healthcare Foundation ran an ad saying the treatment would prompt people to abandon the use of condoms in pursuit of sexual indulgence.
"In the debate surrounding PrEP, emotional appeals for sexual liberation have trumped medical science," the group said, adding that the group supports PrEP in the right setting.
In Janaury, the group filed a lawsuit against Gilead relating to the patent on a different HIV drug.
Box Turtle Bulletin described the FDA complaint as the latest in "a campaign of deception." And the blog Plus, which covers HIV and AIDS, called it "a bogus complaint aimed solely at preventing the use of PrEP."
Kenny Neal Shults, principal consultant at Connected Health Solutions, which helped make the ad at the center of AIDS Healthcare Foundation's complaint, said the group's claims "are patently false."
"Sure, I'd like men to use a condom every time, stop partying so much, settle down and find a nice husband — but our job is to meet people where they are and supply them with methods for staying HIV negative, not to moralize and shun," said Shults.
It's unclear how seriously the FDA will take the complaint.
Sarah Peddicord, a spokesperson for the agency, said reviewers in the FDA's Office of Prescription Drug Promotion "prioritize their work" to focus on complaints about drug promotions "with the most potential for negative impact on public health."
She said the FDA receives hundreds of complaints about ads each year, but she could not speculate on any actions against Gilead.
Read the complaint: