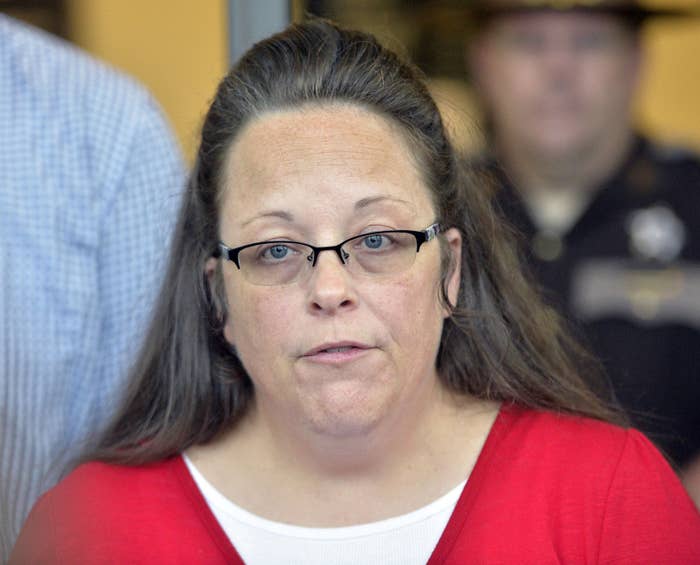 The legal advocacy group that represented several couples in a lawsuit against Kim Davis — the county clerk in Kentucky who famously refused to issue marriage licenses after the Supreme Court struck down same-sex marriage bans — is asking a federal court to award it $233,058 to cover legal expenses.
In court documents filed Monday in the US District Court in Eastern Kentucky, the American Civil Liberties Union said its attorneys logged more than 600 hours and billed their time at $250 to $700 an hour.
ACLU of Kentucky Legal Director William Sharp said Monday that he wanted the fees to send a message about the high price of violating people's rights. He explained in a statement, "Courts recognize that when successful civil rights plaintiffs obtain a direct benefit from a court-ordered victory, such as in this case, they can be entitled to their legal expenses to deter future civil rights violations by government officials."
"By filing today's motion, we hope to achieve that very objective — to send a message to government officials that willful violations of individuals' rights will be costly," Sharp added.
Ryan Karerat, an ACLU spokesperson, told BuzzFeed News that "the motion does not call for Davis to personally pay the fees."
Davis has been sued in her official capacity as Rowan County clerk. The county was also named as a defendant in the case.
But Liberty Counsel, the Christian advocacy group that represented Davis in court, called the attempt to recoup fees a "Hail Mary" from the ACLU.
Mat Staver, the group's chairman, said the ACLU is not entitled to attorney's fees because the case was ultimately dismissed. "County clerks are now able to perform their public service without being forced to compromise their religious liberty," Staver said in a statement. "The case is now closed and the door has been shut on the ACLU's attempt to assess damages against Kim Davis."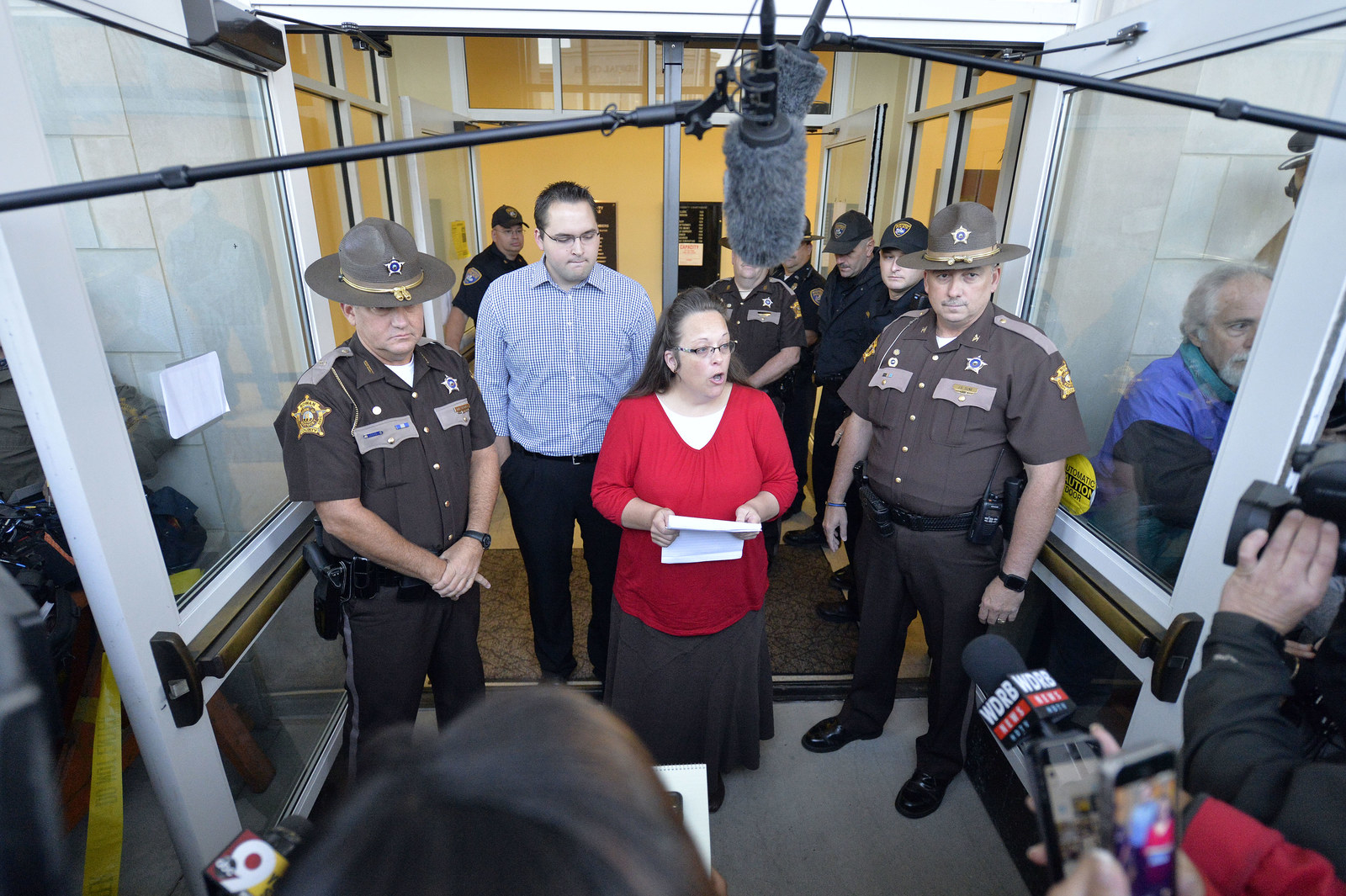 After the Supreme Court ruled in June 2015 to strike down state bans on same-sex marriage, Davis had refused to let staff in her office issue marriage licenses to any couples, arguing it violated her religious beliefs.
Several couples represented by the ACLU sued Davis, winning a preliminary injunction that suspended the no-marriage-license policy; yet Davis was later briefly jailed for violating a subsequent court order to end the policy.
Ultimately, a deputy clerk in her office did issue marriage licenses, and later the Kentucky Legislature passed a law that no longer required a county clerk's name appear on marriage licenses, rendering the lawsuit moot.
The ACLU argued in its court brief Monday that even though the case was ultimately undone as moot, a judge's preliminary injunction against Davis last year "is sufficient to confer prevailing party status." Such status earns the plaintiffs the right to recoup legal costs, the ACLU said.