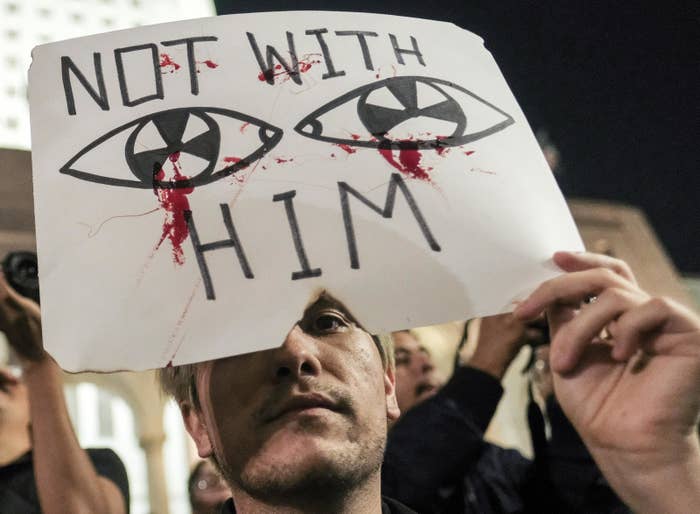 In the 24 hours after Donald Trump became president-elect, people flocked to donate to the ACLU — a national legal organization known for suing the government to block racially biased laws and advocate for free speech.

The group's donation website crashed under a crush of visitors Wednesday morning, ACLU spokesperson Gabriela Melendez told BuzzFeed News.
By Thursday morning, she said, the group reached a record for online donations in that timeframe: $2.4 million from 38,626 contributions.
"The surge was an over 7,000% increase to our donate link," Melendez said. The group shared internal records indicating the site went down. "It's hard to say how long it was down for and we're trying to pull dollars and gift numbers. Our system is extremely overwhelmed with all of the hits we're getting."
The ACLU hadn't sent out any fundraising emails until Wednesday night, she said. The group did, however, post a graphic on its homepage featuring a photo of Trump and the words, "We'll see you in court."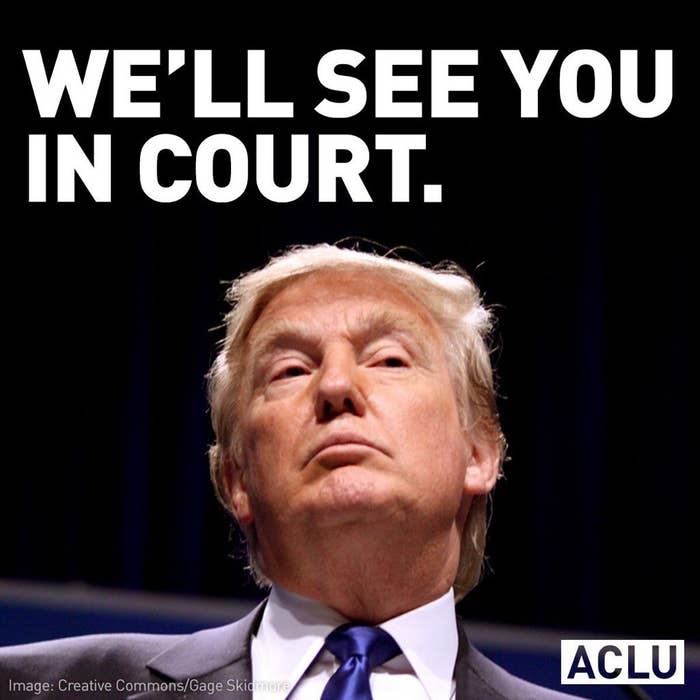 People on Facebook and Twitter have been boasting about their ACLU donations as a means to stave off Trump's campaign pledges to limit speech by the press, restrict women's reproductive rights, roll back LGBT protections, and target immigrants and Muslims.

ACLU Executive Director Anthony Romero wrote in a blog post aimed at Trump on Wednesday, "We urge you to reconsider and change course on certain campaign promises you have made."
"These include your plan to amass a deportation force to remove 11 million undocumented immigrants; ban the entry of Muslims into our country and aggressively surveil them; punish women for accessing abortion; reauthorize waterboarding and other forms of torture; and change our nation's libel laws and restrict freedom of expression," he said.
"They violate the First, Fourth, Fifth, Eighth, and 14th Amendments," Romero said. "Our staff of litigators and activists in every state, thousands of volunteers, and millions of card-carrying members and supporters are ready to fight against any encroachment on our cherished freedoms and rights."