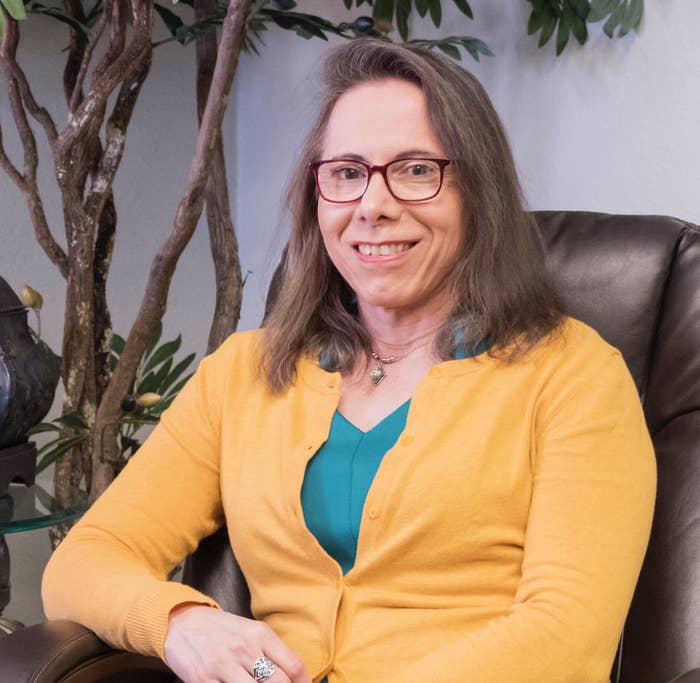 Rachel Tudor, a former professor at Southeastern Oklahoma State University, was awarded $1,165,000 by a jury in federal court on Monday in a major discrimination case that began in 2011.

The case has involved both the Trump and Obama administrations and driven a national conversation about the reach of federal civil rights law.
The decision was unusual because jury victories for transgender plaintiffs who make federal discrimination claims are exceedingly rare — and due to the Justice Department's shifting role in the lawsuit.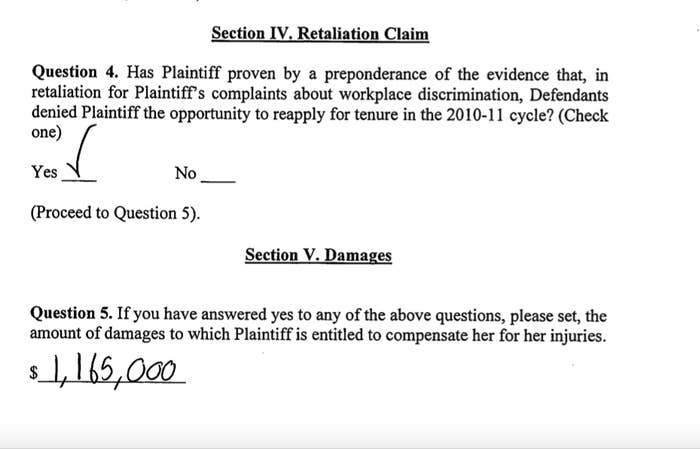 "I'm thrilled that Dr. Tudor has finally achieved some justice," Jillian T. Weiss, an attorney who'd represented Tudor in one portion of the lawsuit, told BuzzFeed News on Monday. "But it's unfortunate that it took so many years of her life and caused her so much pain."
In its verdict form, the jury in US District Court in Western Oklahoma found Tudor had proven by a preponderance of the evidence that she was denied tenure because of her gender, and denied a chance to re-apply due to her past complaints about workplace discrimination. The jury, however, did not affirm her allegations of a hostile work environment.
In 2010, Tudor alleged the university and the Regional University System of Oklahoma had singled her out for discrimination for being transgender, policing her clothing and limiting her to one restroom on campus. She took her case to the US Equal Employment Opportunity Commission, which handles federal civil rights claims in the workplace. The commission concluded that Tudor had a valid claim under Title VII of the Civil Rights Act of 1964. While the law does not address transgender discrimination directly, courts have increasingly interpreted the law's ban on sex discrimination to cover discrimination against transgender people as a form of illegal sex-stereotyping.
The commission referred the case to the Justice Department's Employment Litigation Section. At the time, however, the Obama administration had yet to argue Title VII covered anti-transgender discrimination. That changed in December 2014, when former Attorney General Eric Holder announced the Justice Department would adopt a stance that Title VII covers gender identity in future litigation. Having undertaken that position, the Justice Department sued the university in March 2015; Tudor quickly joined the case in her own capacity.
The case then took a slow, complex dance though the courts, in which, at one point, Judge Robin J. Cauthron decided the Title VII claim could proceed.
With President Trump in office, however, the Justice Department settled with the University in August 2017 and withdrew from the case in October. The same month, Attorney General Jeff Sessions issued a memo saying the department would no longer interpret Title VII to cover transgender workers.
Nevertheless, Tudor proceeded with attorney Ezra Young, and the jury on Monday weighed in in her favor.
"We can win even when the government is not recognizing our rights — we can take on the US government, and take on state governments, and we can win," Weiss said. "Transgender people are protected from discrimination and employers should take notice, whether the government is on your side or not."
Oklahoma is within the 10th Circuit Court of Appeals, which has found in the past that transgender people are not protected as a separate class, but has held transgender workers may bring claims for discrimination based on their gender.