A US Department of Agriculture spokesperson said on Thursday that a controversial and now-retracted internal agency memo sent earlier this week — one which tightened control over scientists and other employees at the department's research wing sharing information with the public — was not sent at the behest of President Trump or others in the White House.
Instead, USDA said, it came from within the agency itself.
Christopher Bentley, director of the communications office at the Agriculture Research Service — the main science research arm of the Agriculture Department — told BuzzFeed News in an interview on Thursday that he and other career employees wrote the short, mis-worded memo that inadvertently caused panic among rank-and-file ARS scientists who worried that they were being muzzled by the Trump administration.
"I wrote the email and the email was poorly worded," Bentley told BuzzFeed News. "That's on me." Bentley's explanation was first reported by Science.
Bentley said he helped craft the email — ultimately signed by Sharon Drumm, chief of staff for ARS, and sent Monday morning — instructing the some 2,000 scientists, plus other ARS workers, to halt the release of "any public-facing documents" until further notice.
The email listed several types of communications falling under that term, including "news releases, photos, fact sheets, news feeds, and social media content."
But according to five ARS scientists and technicians who spoke to BuzzFeed News, the message caused a wave of worry and confusion among researchers, some of whom interpreted "public-facing documents" to include peer-reviewed academic articles — the bread and butter of science.
Following the email, some area directors clarified for scientists in their region that the moratorium did not include publishing studies or presenting at conferences. But researchers in other areas of the country were left in the dark.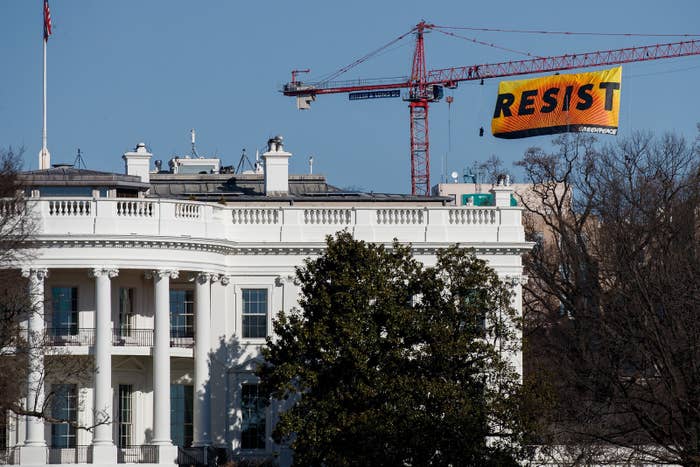 One scientist, speaking anonymously to BuzzFeed News for fear of reprisal, said he and his colleagues were in "disbelief and shock, but in a laughable 'are they serious, wtf are they thinking' way" after seeing the email.
Bentley, the ARS communications director, said he never intended the order to encompass the publication of scientific studies.
"I would have not used the term 'public-facing' if I had the ability to write that email over again," he said.

Multiplying the uncertainly was another email — sent later on Monday by Michael Young, USDA's acting deputy administrator — asking scientists to consult top USDA officials regarding "media inquiries and proposed response to questions related to legislation, budgets, policy issues, and regulations."
Soon, USDA found itself alongside other agencies, including the Environmental Protection Agency and the Department of Health and Human Services, in a media firestorm over what critics in the academic community called scientific suppression.
Fending off criticism, the department rescinded the order stopping the release of "public-facing documents" on Tuesday. Young's memo is still in effect.
"Even if rescinded, a message sent to agency scientists can have a chilling effect," Gretchen Goldman, research director for the Center for Science and Democracy at the Union of Concerned Scientists, told BuzzFeed News. "This sends a message to agency scientists that they are being scrutinized in their communications."