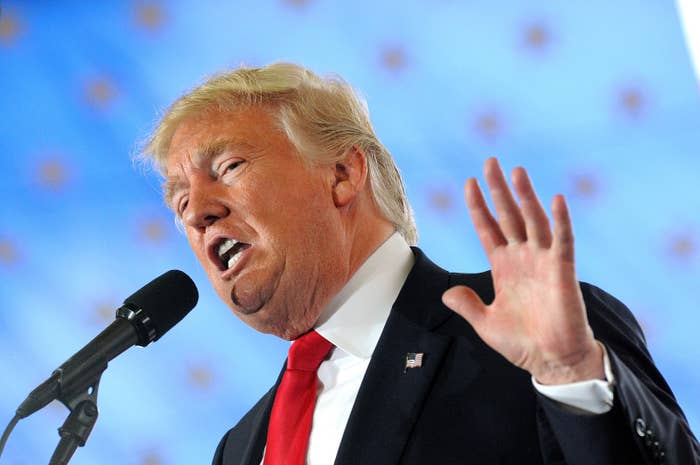 OCALA, Florida — Gathered under the glare of a central Florida sun on Wednesday, Donald Trump supporters said they were ready to weather yet more allegations that the Republican businessman behaved inappropriately around women.
And later in the evening they would, after the New York Times and the Palm Beach Post published accounts of at least three more women who accused Trump of making unwanted sexual advances.
Earlier on Wednesday, BuzzFeed News published an account of four former contestants in the 1997 Miss Teen USA pageant who said Trump walked into the dressing room while girls between the ages of 14 and 19 were changing.
"I remember putting on my dress really quick because I was like, 'Oh my god, there's a man in here,'" Mariah Billado, the former Miss Vermont Teen USA, told BuzzFeed News.
In about dozen interviews, women supporting Trump, many of them mothers, seemed unfazed as they waited to enter the rally and the Teen USA accounts reverberated through the media cycle.
"Frankly, I think that was years ago. It didn't kill anybody," said Gay Light of Oxford, Florida. She echoed the sentiment of many here that the statute of limitations to be outraged by Trump's barging in had passed.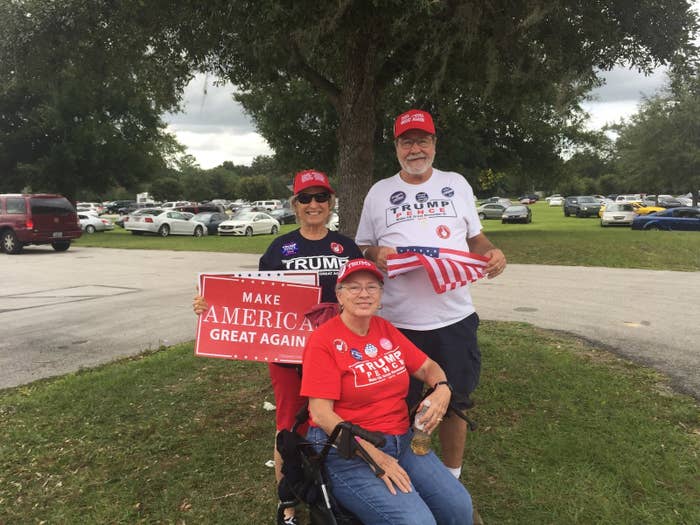 "They should have done something back then," said Mary Holt, stopping for a moment while waving an oversized "TRUMP PENCE" flag to talk. "Now that he's wanting to be the president, all the dirty news comes out."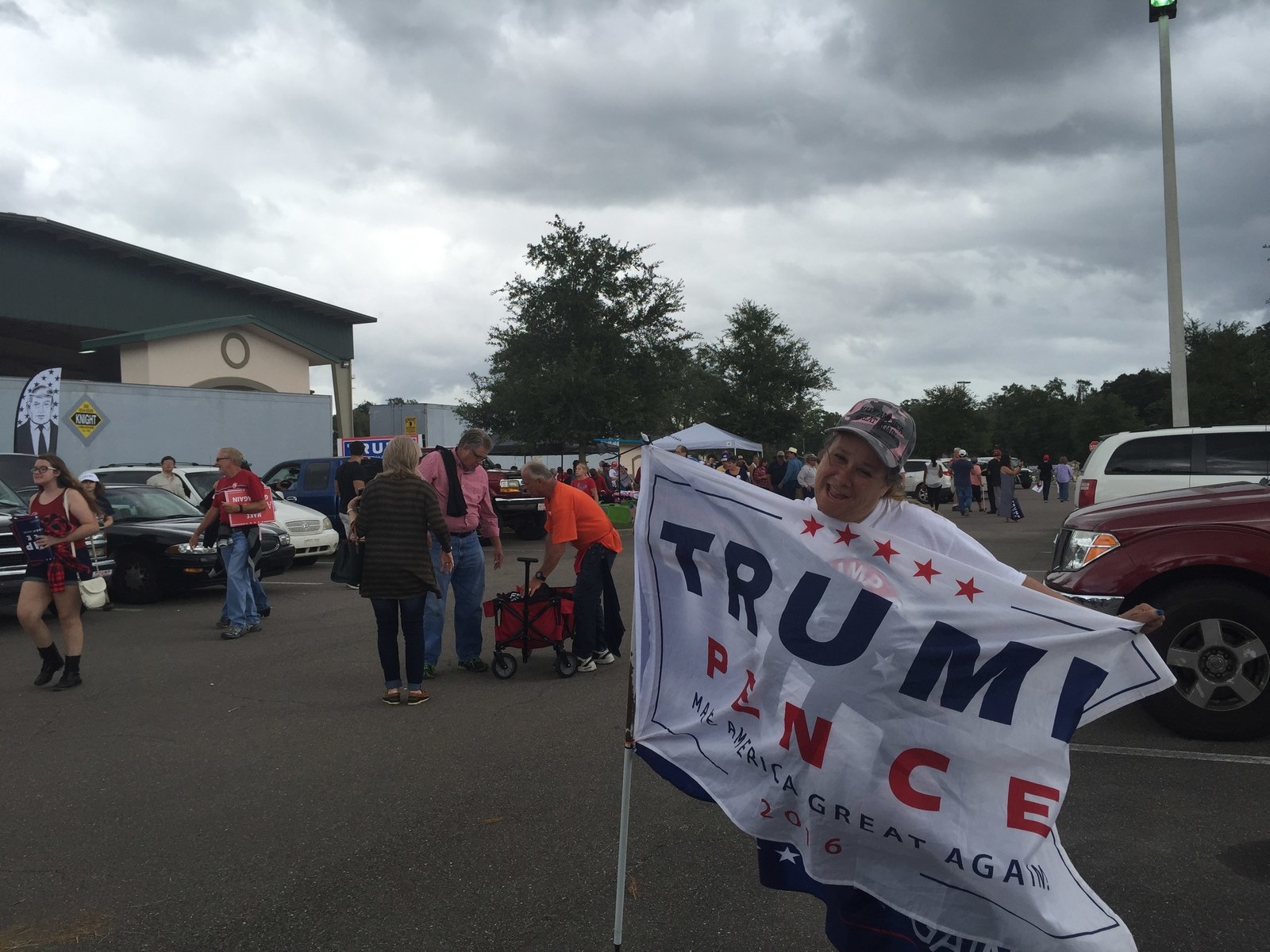 Other supporters trotted out a retort used by Trump himself in the most recent presidential debate: that his behavior pales in comparison to the infidelities and alleged sexual assaults of Hillary Clinton's husband.

"He didn't rape them, right?" Celeste Lovett said. "Well, Bill Clinton actually raped people." She was referring to Juanita Broaddrick, who for decades has claimed that Bill Clinton raped her in 1978.
"It's no different than the Secret Service walking in on a president with a woman on his desk," Light said, perhaps referring to an ex-Secret Service officer who claimed to have discovered Bill Clinton "making out on the Map Room table" with the daughter of former Vice President Walter Mondale.

At a rally in Lakeland later that afternoon, seven women likewise echoed the campaign's pivot to the Clintons, with some going even further. Trump supporter Debora Johnson defended the candidate against the former pageant contestants' allegations, saying "a lot of rich men, they would do that."
Glenda Starn suggested it was the teenagers' fault: "They want their name in the news, they want the glory of it. That's my opinion. So give 'em the glory."
In Ocala, one supporter named Connie who declined to give her last name, echoed some Teen USA contestants that BuzzFeed interviewed who doubted Trump could have entered the dressing room.
"It's not that I don't believe the story," Connie said. "But these are pageants with a lot of people going back and forth."
Others, again echoing Trump, simply dismissed the story outright because they no longer trusted mainstream media, which they see as being in cahoots with the Clinton campaign.
"There's just so much slander out there that Hillary's been spreading on Trump," Cindy Fox said over the loudspeakers at the rally. "You don't know if half of that is true."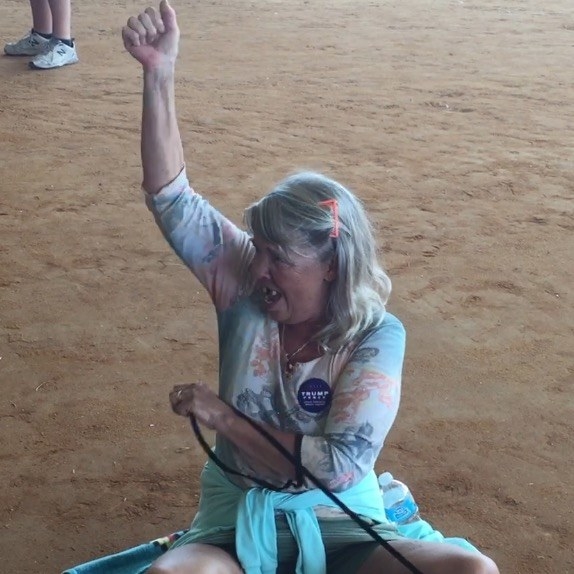 Lovett and her friend, Margaret Vafides, were suspicious of why the Washington Post published a video, which showed Trump saying he can grab women "by the pussy" without consent because he is famous, two days before a presidential debate.

"The media's attempt at throwing up stories to take the attention away from the real issues is a disservice to the American people," Vafides said, referring to the Washington Post and BuzzFeed News stories.

Barbara Hamilton, another Trump supporter, conceded the Teen USA story gave her pause about the candidate.
"I might look at him a little differently," Hamilton said, if the story were true. "They should make sure that he's got security around him around women."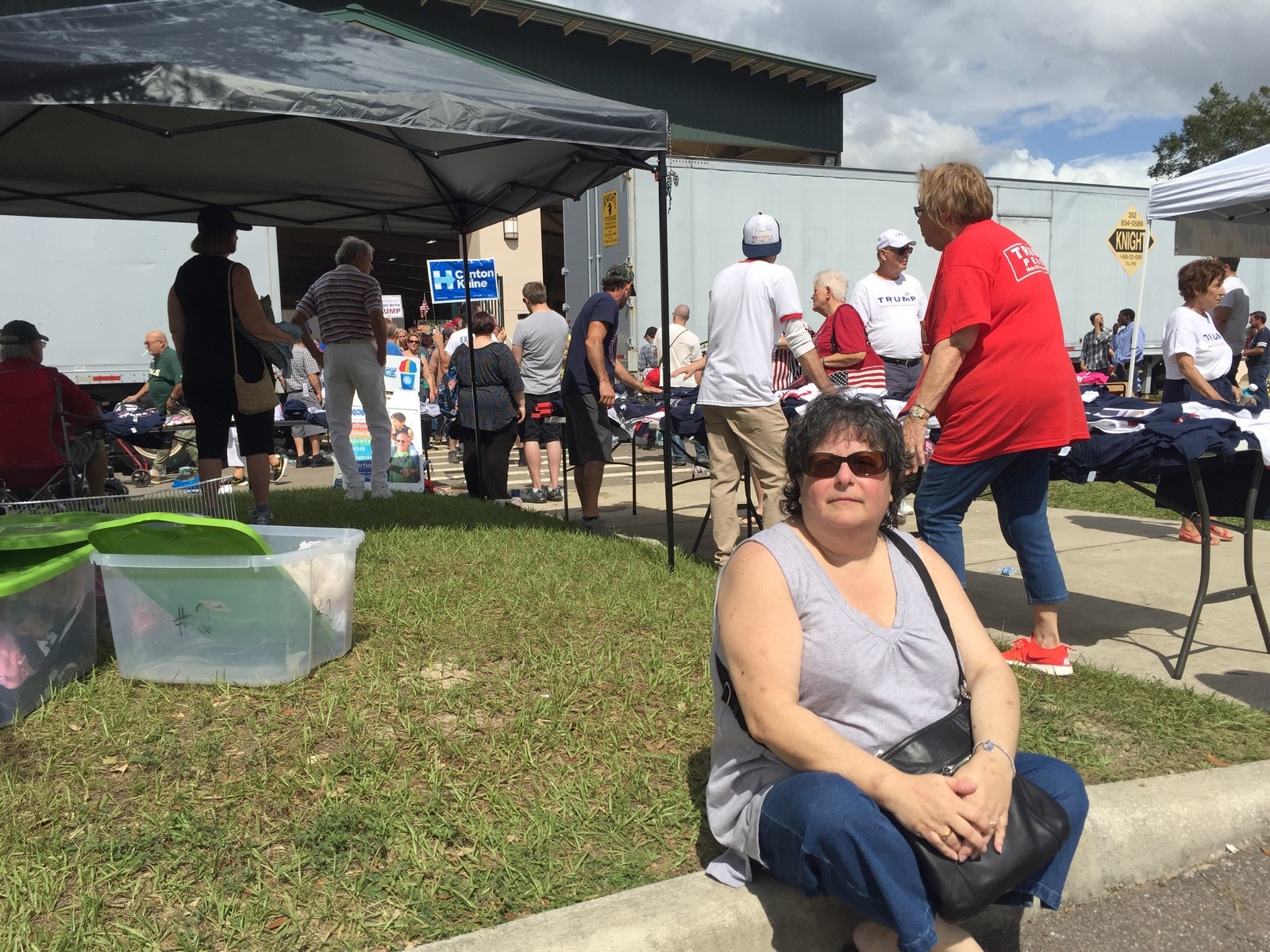 Hamilton added that she wouldn't let a female family member compete in a pageant where older men are allowed in the dressing room. But that doesn't change her vote.

"I just do not like Hillary at all," she said. "Like Trump has said, she's been in office for 30 years and she's very corrupt."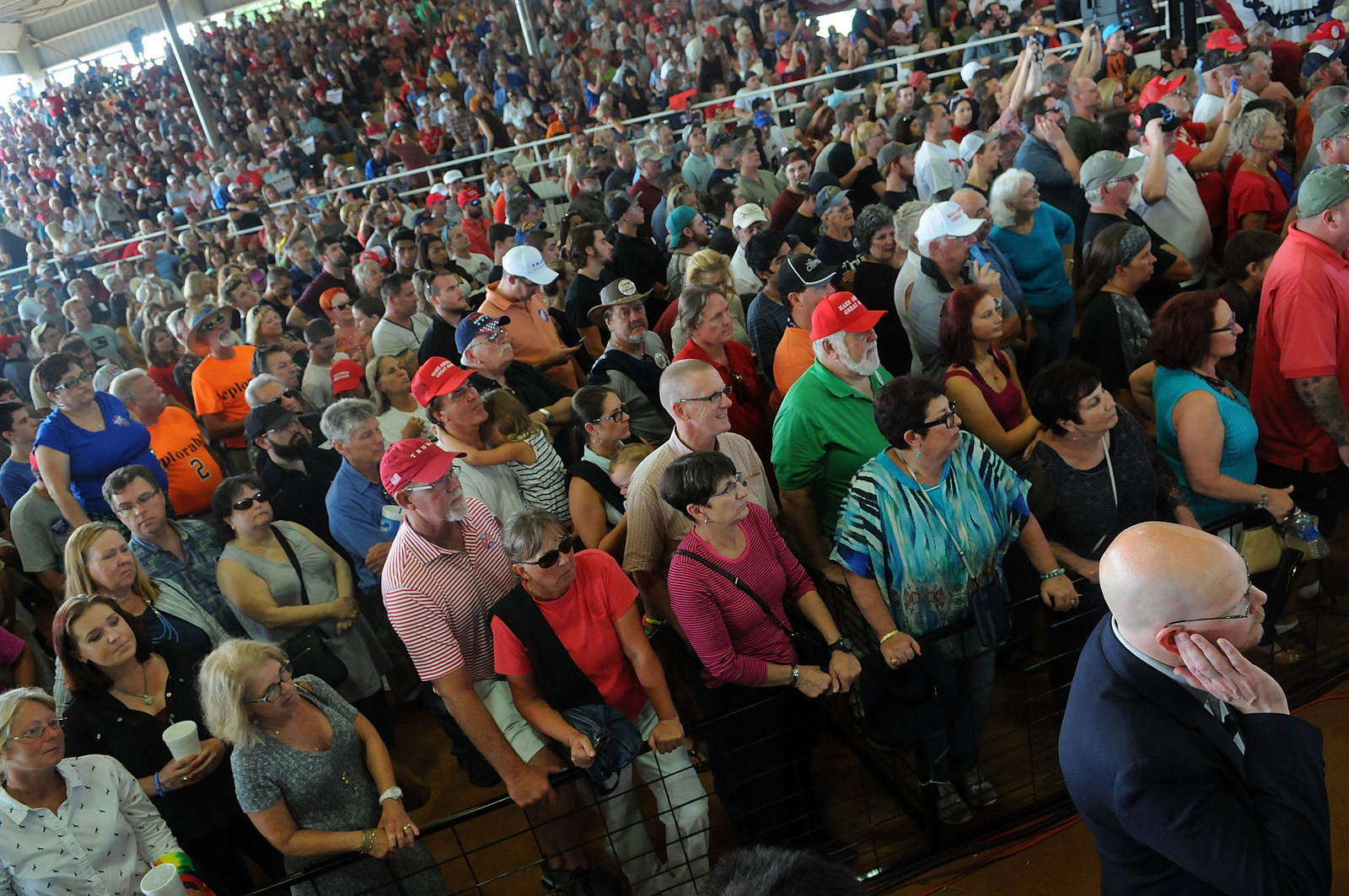 Holt, the flag-waving Trump diehard, said that she wouldn't let her 17-year-old daughter participate in such a pageant, either. She added that she might change the way she felt about Trump if she spoke with a former beauty queen in person.
"I think he probably did it," Holt said. "But we have a choice: We have Hillary or him. I vote him."