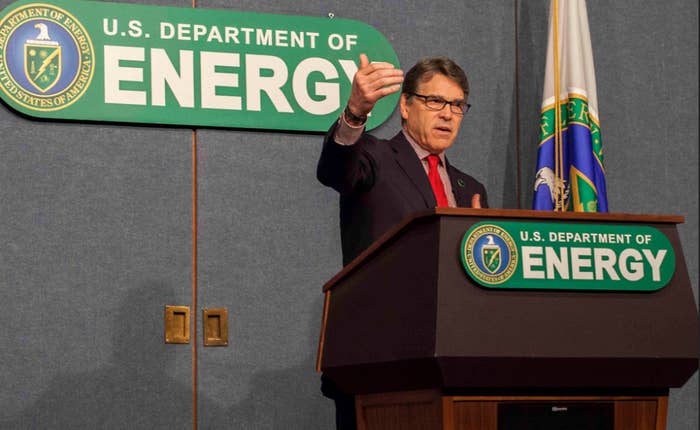 A massage therapist and former Donald Trump campaign operative with a history of making disparaging remarks about Muslims on Twitter is no longer employed with the Department of Energy, following a BuzzFeed News inquiry, and a story from Greentech Media, about his tweets and status,
A department spokesperson told BuzzFeed News his employment at the agency ended on Friday.
According to two employees at the nuclear weapons agency, who asked to remain anonymous, Sid Bowdidge, 60, began working at the department following President Trump's inauguration. An internal department database identified the New Hampshire Trump campaign worker as "assistant to the secretary," a nebulous title given to political appointees at varied levels of responsibility.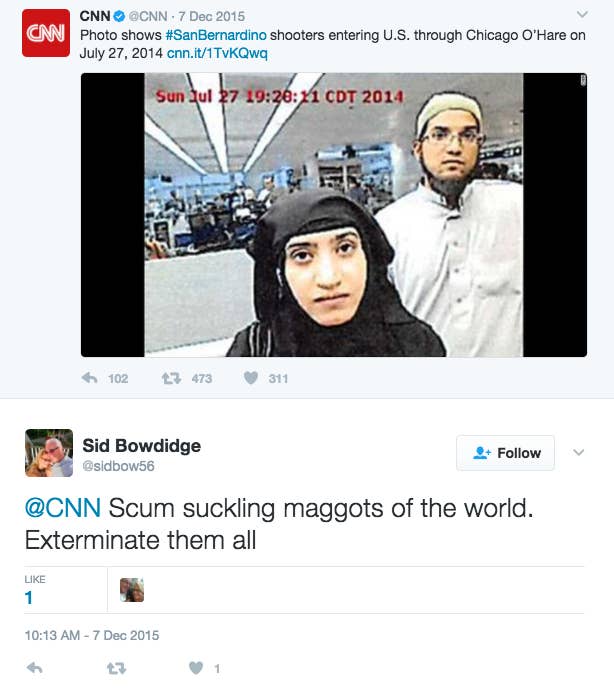 Though such assistants may or may not be involved in science or policy decisions, this week he attended a staff meeting for the Office of Technology Transitions, an office established two years ago to help private companies incorporate technology developed at the department's national labs — among the world's premier physics and nuclear weapons research facilities — in their products.
In the summer of 2015, Bowdidge identified himself as a massage therapist to NBC News during a viewing party at the Trump campaign's New Hampshire headquarters in Manchester for the first GOP primary debate. BuzzFeed News also found an ad for his massage services on Backpage.com.
"He's a guy who gets it done," he said at the time, of Trump. "He's all about getting it done. He's been successful. This country needs to be run more like a business and he absolutely knows how to run a business."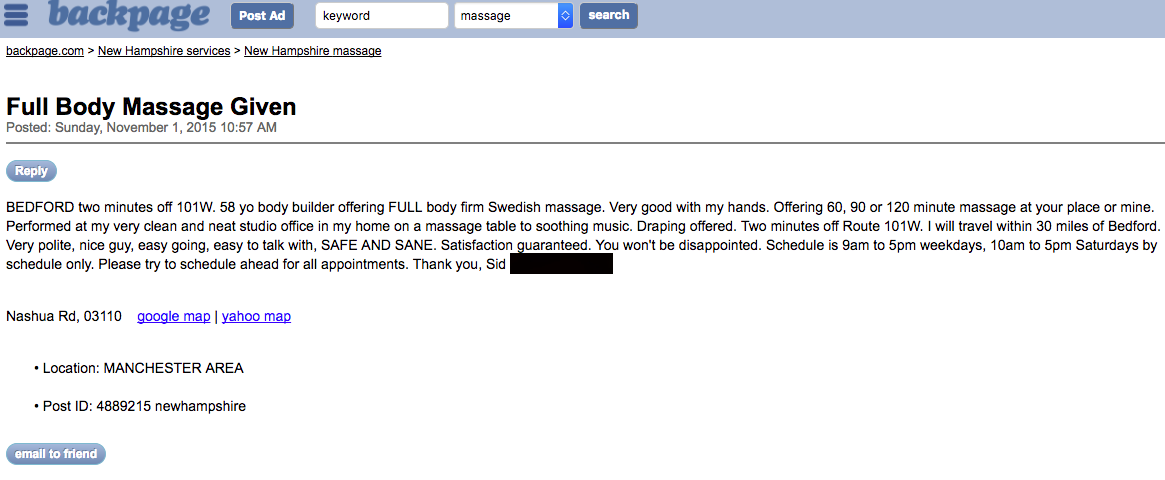 By 2016, Bowdidge was working as a ground campaign manager, according to a letter for recommendation he wrote for a former campaign intern. It was around this time that Bowdidge appears to have begun tweeting disparaging remarks about Muslims, referring to members of the religion as "some Muslim piece of shit" and following the San Bernardino shootings tweeting "Exterminate them all."
On Wednesday, ProPublica reported a list of 400 Trump hires at federal agencies, among them lobbyists, campaign aides, and a recent high school graduate from New Hampshire, which didn't include Bowdidge. The White House has said it has installed about 520 of these "beachhead team" hires across the federal government.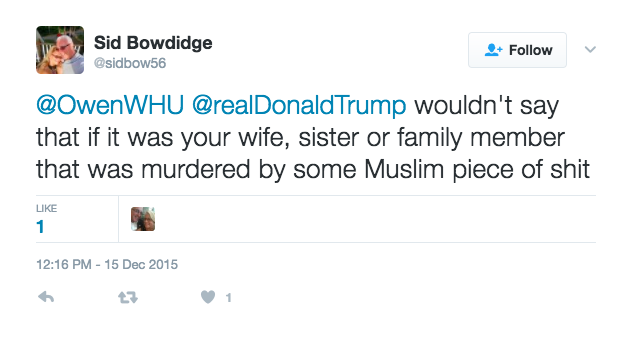 The two Department of Energy employees say that the individual who appears in the Twitter profile picture is the same person who attended department meetings. Since BuzzFeed News began reporting this story, the Twitter account has been deleted.
When reached by phone on his official Department of Energy line on Friday afternoon, Bowdidge referred BuzzFeed News to the department's public affairs office.
"I'm not saying anything," he said. "You may be a nice guy, unfortunately there are so many reporters that will be coy and cordial, nice and warm and friendly, and then you open your mouth and before you know it you've wished you didn't say anything."
Bowdidge did not reply to a follow-up email asking him if the Twitter account was his. When reached by cell phone, he again declined to comment.
When BuzzFeed News reached out to the department for comment, spokesperson Bob Haus emailed in response: "Normally, we do not comment on personnel matters. In this case, we can confirm that Sid Bowdidge is no longer employed at the Department of Energy."
Haus added, "His employment ended today."