On Saturday, a video purporting to show throngs of demonstrators in Los Angeles protesting Donald Trump was being widely shared on Twitter. The problem? It's not a video of LA.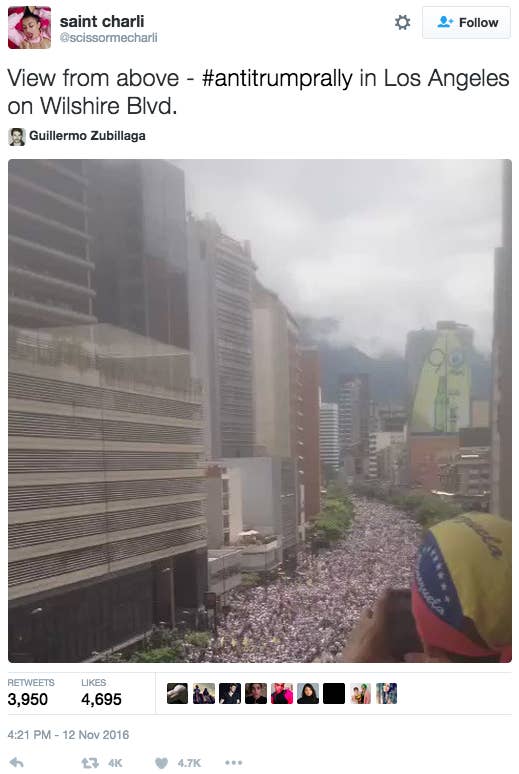 The video is actually from a protest two months ago in Caracas, the capital of Venezuela, against that county's controversial president, Nicolás Maduro.
But thousands of Angelenos did, in fact, take to the streets on the first weekend after Election Day. Just not in that video.