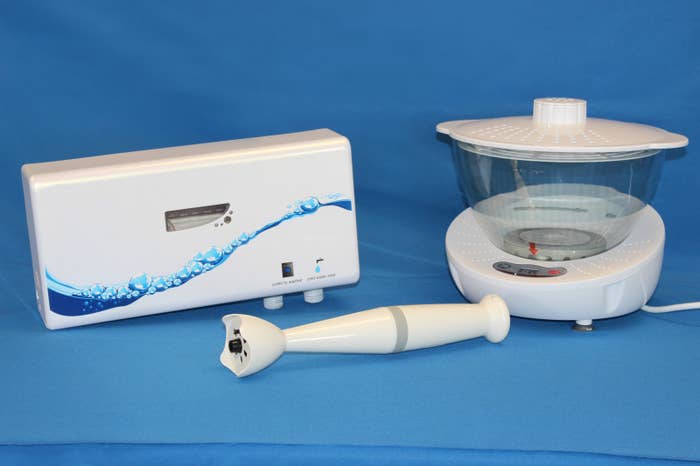 California health officials report that some niche consumer appliances — vegetable washers, face steamers, and laundry water cleaners — might choke homes with unhealthy levels of ozone.
The recently released California Environmental Protection Agency report comes eight years after the state banned air purifiers that emit high levels of ozone, a lung irritant. Now, the new study has found these may not be the only household products polluting homes.
Some seemingly innocuous bathroom, laundry, and kitchen gadgets, mostly produced by smaller manufacturers, release ozone at levels considered harmful to human health, according to the report.
"Those are products you don't always think of as producing ozone," Janice Nolen, assistant vice president of national policy at the American Lung Association, told BuzzFeed News. "People don't realize that ozone is harmful."
The findings, Nolen and others say, point to a critical gap in consumer safety — one that plays on the public's misconceptions of ozone.
High in atmosphere, a blanket of the gas — the famous "ozone layer" — shields humans from solar radiation that can cause skin cancer. But at ground level, ozone is a main component of urban smog — one known to worsen asthma and lead to breathing and heart problems.
"The public hears that it's good up high, but they also hear that it's not good in your breathing zone," said Peggy Jenkins, a researcher at the California Environmental Protection Agency and one of the study's authors. "Some people get confused."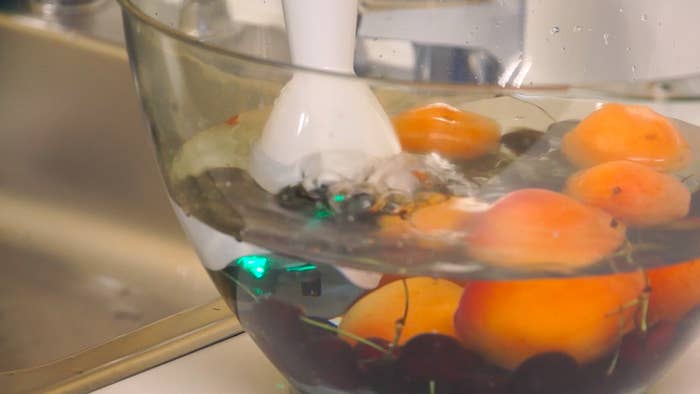 The message given by manufacturers — such as Kel Technologies in Kirtland, Ohio, maker of a line of products sold under the brand name "O3 Pure" — is often one of health and cleaning benefits that outside scientists say don't exist.
For example, the company's laundry water treatment system, which injects ozone into the water in washing machines, claims on its Amazon page that it "uses the natural cleaning powers of O3 or Ozone to clean your laundry more effectively and safely than soap."
But in testing, researchers in California found that the laundry system increased ozone concentrations in the air to levels that, if measured outdoors, would warrant a "Stage 2" smog alert — a warning the state hasn't issued since 1988.
"At this time we are still reviewing the information from the California EPA study on ozone," Kel Technologies Owner Frank Bolek told BuzzFeed News.
But Bolek added that ozone doesn't contaminate the air, but cleans it.
"Mother Nature cleans the air outside with ozone," he said. "When pollution is high Mother Nature will use higher amounts of ozone to clean the air."
It's a claim that outside scientists vigorously disagree with.
"There's no rational person who makes an argument that ozone-generating products are safe to use in your home," University of Toronto civil engineering professor Jeffrey Siegel told BuzzFeed News.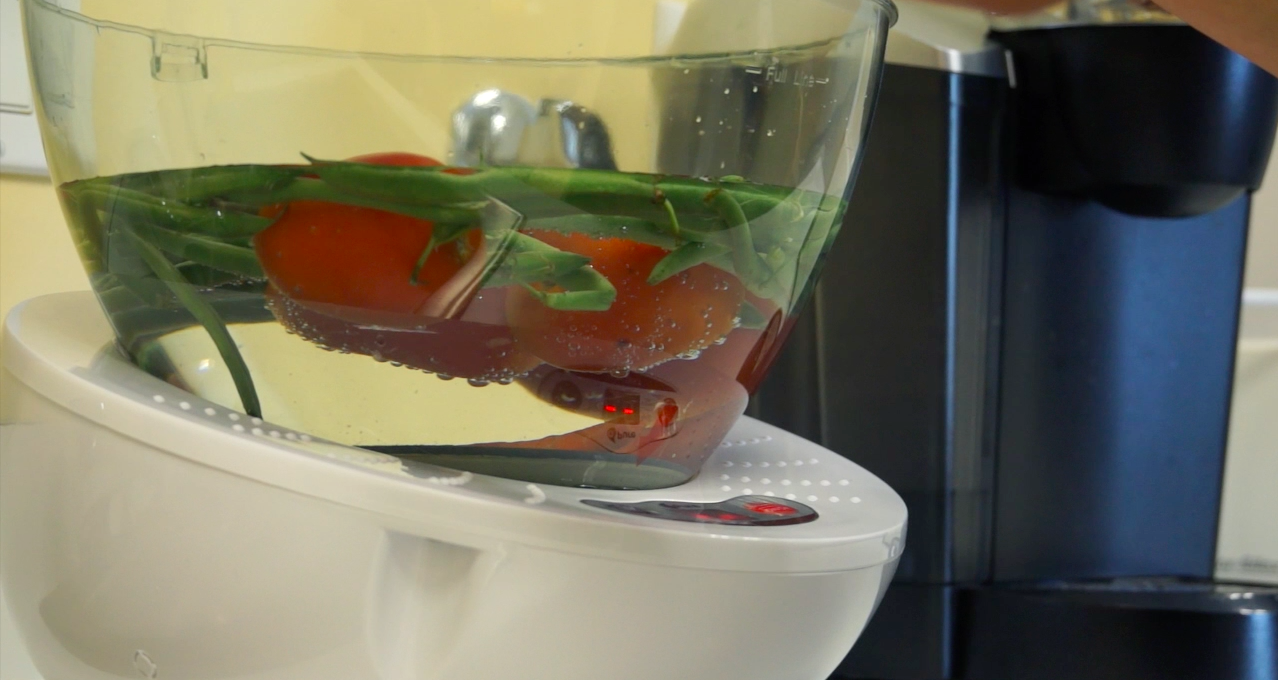 Since its inception in 1970, the U.S. Environmental Protection Agency (EPA) has sought to reduce ozone levels in cities — with much success. But the federal agency, while strongly recommending consumers against buying ozone-generating air cleaners, lacks the regulatory power to stop of the sale of indoor appliances that emit high levels of ozone.
Most state-level environmental protection agencies also lack this power. Only California, since 2008, has banned the sale of ozone-emitting air purifiers, shortly after Sharper Image settled a class-action lawsuit over air cleaners found to emit ozone.
As a result of that lawsuit, many major manufacturers have steered clear of released products that intentionally emit ozone.
Jill Notini of the Association of Home Appliance Manufacturers, which represents major appliance makers such as Whirlpool, Dyson and Honeywell, told BuzzFeed News that none of the listed products in the California report were from their member firms.
Yet ozone-emitting products, many of which are manufactured overseas, persist on Amazon and other online marketplaces. The California regulators said they randomly selected products for testing among those they found advertising online as generating zone — sometimes marketed under dubious names like "activated oxygen" or "super oxygen."
"These things are are so pervasive but they're so low-profile in many cases that they're like background noise in the market," David Clegern, a public information officer at the California EPA, told BuzzFeed News. He said the state's regulatory power doesn't extend beyond air cleaners to other indoor appliances.
For example, Dyne Electronics, based in Northvale, New Jersey, sells a hand-held fruit and vegetable washer manufactured in China. The product, sold under the name "Engreener," was among those California regulators found to emit unhealthy levels of ozone.
BuzzFeed News reached out to Dyne Electronics for comment by phone and email on Wednesday.
A day later, the websites both Engreener and Dyne Electronics were quietly shut down.
"Engreener is closed and production has ceased," Eric Choi, a staff accountant at the company, told BuzzFeed News when reached by phone on Thursday.