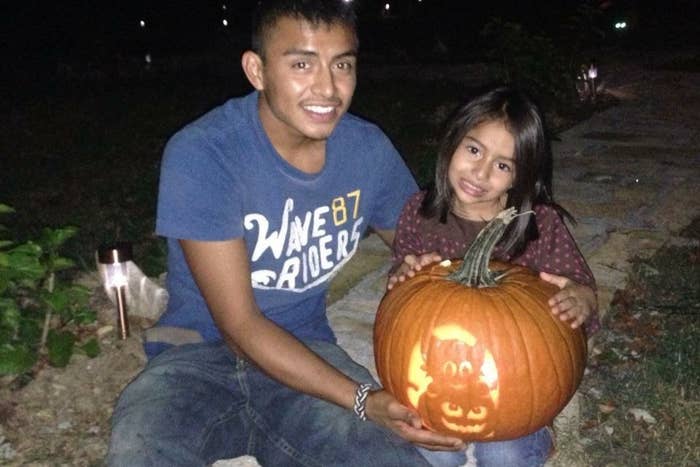 An undocumented immigrant who has lived in the U.S. since he was 10 years old has spent nine months in immigration detention, despite qualifying for an existing federal program that should protect him from deportation.
Immigration authorities have refused to release Jose Luis Sanchez, 24, of Tennessee, due to a 2013 conviction for possession of marijuana. Sanchez successfully completed probation, but his arrest during a traffic stop in October was based in part on an erroneous warrant related to the marijuana charges. The warrant was held by local police, not federal immigration authorities.
The marijuana conviction does not disqualify Sanchez from Deferred Action for Childhood Arrivals (DACA), the 2012 Obama administration program designed to avoid deporting so-called Dreamers — undocumented immigrants who arrived in the U.S. as children. More than 675,000 undocumented immigrants have already been spared from deportation, but an expansion of the program has been blocked pending an ongoing federal court battle. Sanchez was in the process of applying for DACA when he was arrested, but, according to records provided by his attorney, Immigration and Customs Enforcement (ICE) has refused to allow his application to move forward by keeping him in detention.
Sanchez's case is unusual for both the length of his detention and the fact that he seems to clearly qualify for DACA.
The program excludes people with drug convictions for which they served more than 90 days in custody, but Sanchez, according to court records provided by his lawyer, did not serve any jail time for his marijuana arrest.
After BuzzFeed News informed ICE that Sanchez's marijuana convictions did not disqualify him from deportation relief, an agency spokesman said in a statement that "ICE officials are currently evaluating new information that has arisen in Mr. Sanchez's case and are coordinating with U.S. Citizenship and Immigration Services [USCIS, which handles DACA applications] to determine the appropriate way forward."
Carolina Canizales, an activist with United We Dream, said this is the first case her organization has seen in which a Dreamer was detained for longer than 2 months, out of more than 500 cases in which her group has intervened. But Canizales also said the case is a clear reflection of a widespread problem in immigration enforcement: ICE's tendency to "bluntly ignore" its own guidelines when it comes to deciding whom to deport.
Sanchez believes that one misdemeanor marijuana arrest from two years ago, for which he has already completed his sentence, should not lead him to be indefinitely detained and possibly deported to Mexico, a country he hasn't been to since he moved to Tennessee when he was 10. "I already proved myself to the judge," Sanchez told BuzzFeed News from the LaSalle detention center in Louisiana. "I already paid for my crime."
Sanchez has no family in Mexico and speaks much better English than Spanish. He also has an 8-year-old daughter who was born in the United States, and even though he does not have direct custody over her, he hopes to continue being a part of her life.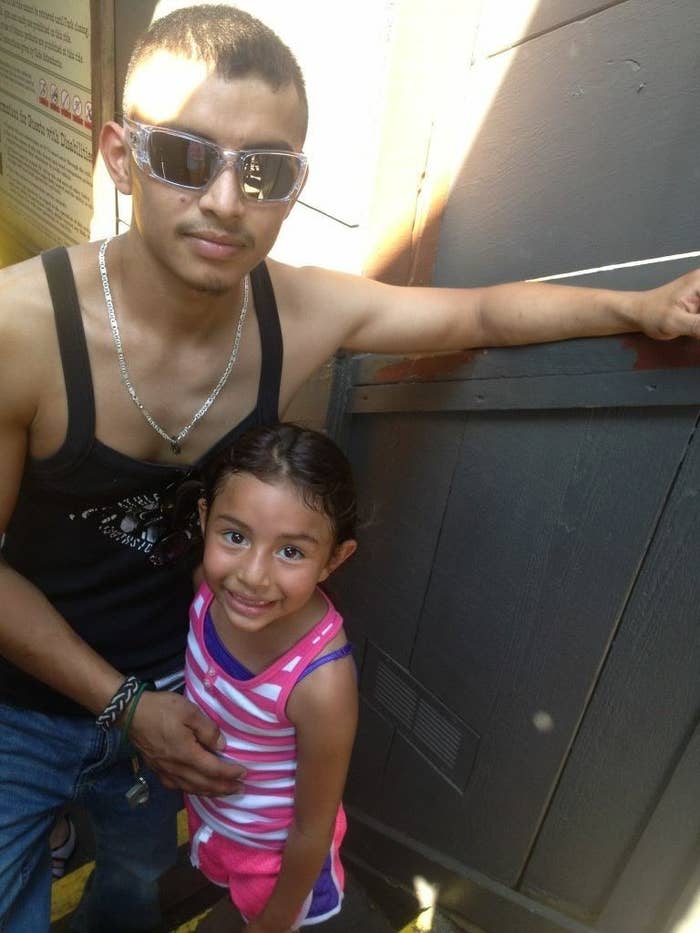 At the time of his arrest, Sanchez had been saving money and gathering paperwork for his DACA application. Once he was detained, his lawyer at the time submitted the application. Sanchez later hired a new lawyer, R. Andrew Free, who followed up on the application. USCIS requested an appointment to take Sanchez's fingerprints to process the documents, but, because he was imprisoned, Sanchez could not make the appointment. An ICE official told Sanchez's lawyer that it might be possible for ICE to handle the transfer of Sanchez' fingerprints to USCIS, but subsequently failed to do so. In the meantime, ICE refused to release Sanchez so that his DACA application could move forward.
Sanchez was arrested in October because officers found warrants for his arrest during a traffic stop. One of those warrants was for an alleged probation violation (failure to pay a fee) in connection to his marijuana arrest. However, probation records provided by Sanchez's attorney show that he had successfully completed the terms of his probation two months before his arrest, meaning the warrant was left open in error. (The Tennessee agency in charge of misdemeanor probation did not respond to requests for comment.)
The second warrant was left over from a 2012 traffic stop in which Sanchez was issued four tickets, for speeding, not wearing a seatbelt, driving without a license, and driving without insurance (the latter two are charges common among immigrants in states that do not grant driver's licenses to the undocumented). Sanchez had already paid for three of these tickets, as confirmed by records provided by his attorney, and said he was under the impression that he had paid for all four.
Nevertheless, the police detained Sanchez based on the warrants and later transferred him to the custody of federal immigration authorities. The marijuana conviction meant that Sanchez was subject to mandatory detention, a policy in place since 1996, which holds that non-citizens with even minor criminal backgrounds be jailed during their deportation cases. Mandatory detention has been criticized by human rights groups because it can ensnare people who are not safety or flight risks. The Supreme Court upheld the constitutionality of mandatory detention in 2003, but only for a "brief period," which the court implied was no more than five months.
Sanchez told BuzzFeed News that conditions at the LaSalle detention center are bad enough that he has felt tempted to accept deportation just to get out. He sleeps in a bunk bed in the same space as dozens of other inmates. The bathrooms, he said, are filthy, and fights between prisoners, some of them violent gang members, often break out because the prison only provides one microwave for almost 100 inmates.
Both ICE and the GEO group, the private prison contractor that runs LaSalle, told BuzzFeed News that the prison meets government standards but declined to address these specific allegations.
During his months in detention, Sanchez said, he has managed to avoid conflict, mostly by staying in his bunk. But he doesn't know how much longer he can keep it up.
"I'm just afraid of what's going to happen," he said.
Sanchez's DACA application was submitted by his previous lawyer. An earlier version of this post said it was submitted by his current lawyer, R. Andrew Free.