Obamacare Should Cover Legal Immigrants, But It Often Doesn't
The Affordable Care Act should have been a boon to noncitizen legal residents. Many are having trouble signing up.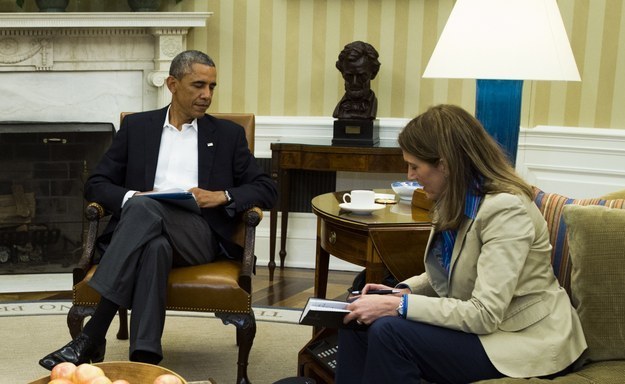 Immigrants legally eligible for health insurance under the Affordable Care Act have encountered tremendous obstacles in signing up for coverage through the federal marketplace, and advocates say it's not clear that these problems have been solved ahead of the next open enrollment period, which begins Saturday.
The technical problems are similar to the ones that notoriously plagued visitors to healthcare.gov shortly after the website launched a year ago, such as issues with verifying and matching identity documents filed with numerous different government agencies.
Although many problems have been solved for citizens, for legal noncitizen residents the process of signing up for coverage on healthcare.gov remains a grinding series of dispiriting and time-consuming obstacles.
"I'm worried we're going to keep encountering some of these problems," said Mara Youdelman, managing attorney for the National Health Law Program. "We haven't gotten full confirmation as to which of these have been fixed or addressed."
Melvin Machado, a 36-year-old from El Salvador who works parking cars in Chicago, told BuzzFeed News that it took him two months and several appointments with a navigator before he was able to sign up for a subsidized plan under the federal marketplace.
Machado is in the U.S. lawfully under Temporary Protected Status. When he first applied for coverage through healthcare.gov, the website was unable to verify his identity. After he mailed in a number of documents, the website denied him subsidies because, based on his income, it erroneously concluded he was eligible for Medicaid.
Machado was finally able to enroll after he got a Medicaid denial letter from the state of Illinois. But, he said, this was only possible because of the hours of work his navigator put into the task. "I wouldn't have been able to solve the first of those problems," he said. "It's a question of different kinds of paperwork that I just don't have the knowledge to understand."
Machado's navigator, Dalia Galvan Morales of Heartland Health Center, said these obstacles were faced by nearly every noncitizen she helped enroll. Not all of them had Machado's patience. "There were people that fell through the cracks, because it was time-consuming and frustrating for them to have come back multiple times," she said.
The problem is difficult to quantify because HHS does not break down Obamacare enrollment statistics by immigration status, making it impossible to know how many noncitizens successfully enrolled. But advocates fear that thousands, if not hundreds of thousands, have been unable to sign up.
According to the most recent estimates from the Department of Homeland Security, there are some 14.5 million noncitizens legally residing in the U.S. Noncitizens, legal or otherwise, are three times as likely to be uninsured as citizens, according to the Kaiser Family Foundation.
An HHS spokesperson told BuzzFeed News that the department has addressed many of the problems and is working to fix the rest. "We have improved this process for the next open enrollment period," said Aaron Albright, director of media relations for the Center for Medicare and Medicaid Services at HHS, including fixes to systems that verify an applicant's identity and determine Medicaid eligibility.
Albright also said HHS was testing the site for consumers with complicated applications, and that "early indications are positive that the [federal marketplace] is better able to properly handle these complex eligibility cases."
Navigators and advocates, while hopeful, remain skeptical. Angel Padilla, a health policy analyst for the National Immigration Law Center, told BuzzFeed News that most of the fixes mentioned by Albright were instituted during the last open enrollment period and failed to decisively solve the problem. He also pointed out that the new, streamlined application that HHS has been promoting for most of the population is only available to citizens.
"HHS invested a lot of time and effort into fixing those problems that affected citizens, but didn't do enough to fix those problems that were disproportionately affecting immigrants," Padilla said. "Immigrants have always been an afterthought in the way the system was designed."