Luis and J.B. met one night in a dorm housing immigrant detainees at the LaSalle Detention Facility in central Louisiana. The prisoner count was low that night, and Luis was one of a handful of inmates mopping the floor while J.B., a correctional officer, sat in a chair and watched over them.
Luis approached J.B. and started making small talk. She asked the question she normally asked detainees: Was he going home, or was he fighting his case?
"I'm going to fight it," Luis said. "Because I have a daughter."
They spoke for a few moments about their children; J.B.'s oldest was 8, the same age as Luis's daughter. Luis was short and muscular, with a sly smile. J.B. had a streak of blonde in her straight brown hair. "I'm not gonna say it was love at first sight," Luis later said, "but the first I seen her, I liked her."
Luis went back to mopping when another prison guard brought J.B. some food. As she sat and ate from her takeout container, some of the detainees pestered her half-jokingly to save them some. Luis made a show of telling them to leave her alone.
Then he sidled up to her. "So," he said. "You going to give me some?"
J.B. laughed at him. "Didn't you just tell those other guys to leave me alone?"
"Well," Luis said, "you can't share with six people, but you can share with one."
J.B. waved him away. Luis sidled up again a few minutes later.
"So," he said. "Do you have a boyfriend?"
J.B. was seeing someone, but considered it a casual thing. "Yeah, pretty much," she said.
"Well, let me know when you break up with him," Luis said.
In the months that followed, J.B. and Luis began to contrive reasons to find themselves in the same parts of the prison. They exchanged notes, then long, handwritten letters, and they spent hours at night talking on the phone. They fell in love. Late in the spring, J.B. quit her job.
J.B. worked for the GEO Group, one of the largest private prison companies in the business of incarcerating immigrants the government wants to deport. She was 26, with three kids, and she needed the kind of money that only GEO could pay in her corner of rural Louisiana. (J.B. asked that her identity be protected for fear that sharing information about her previous employer would jeopardize future job opportunities.)
Luis — José Luis Sanchez — was brought to the U.S. from Mexico when he was 11 years old. In October, he turned 25 inside the LaSalle Detention Facility, where he was held for more than a year for deportation proceedings following an arrest for marijuana possession. Luis doesn't fall under the government's priorities for deportation, which are reserved for serious criminals and recent arrivals. He even qualifies for a federal program designed to prevent the deportation of immigrants who came to the U.S. as children.
Still, immigration authorities pushed ahead with his deportation. This made Luis a long-term resident of the country's vast immigrant detention system, a network of mostly for-profit prisons that operate on the margins of the American carceral state. The system houses tens of thousands of immigrants — many of whom, like Luis, committed minor crimes for which they already served their sentences — in prisons plagued by allegations of incompetence and abuse. Before she'd even met Luis, J.B. was dispirited by the inhumanity and ineptitude of the prison that employed her.
This system irrevocably changed Luis's life as well as J.B.'s, not least by bringing them together. Without it, the undocumented Mexican immigrant and the reluctant prison guard from a white Louisiana family would likely have never crossed paths.
Yet the system that brought them together may ultimately pull them apart again. On Dec. 10, after losing a critical appeal, Luis was moved from LaSalle to another facility, where he awaits the flight that will send him to Mexico.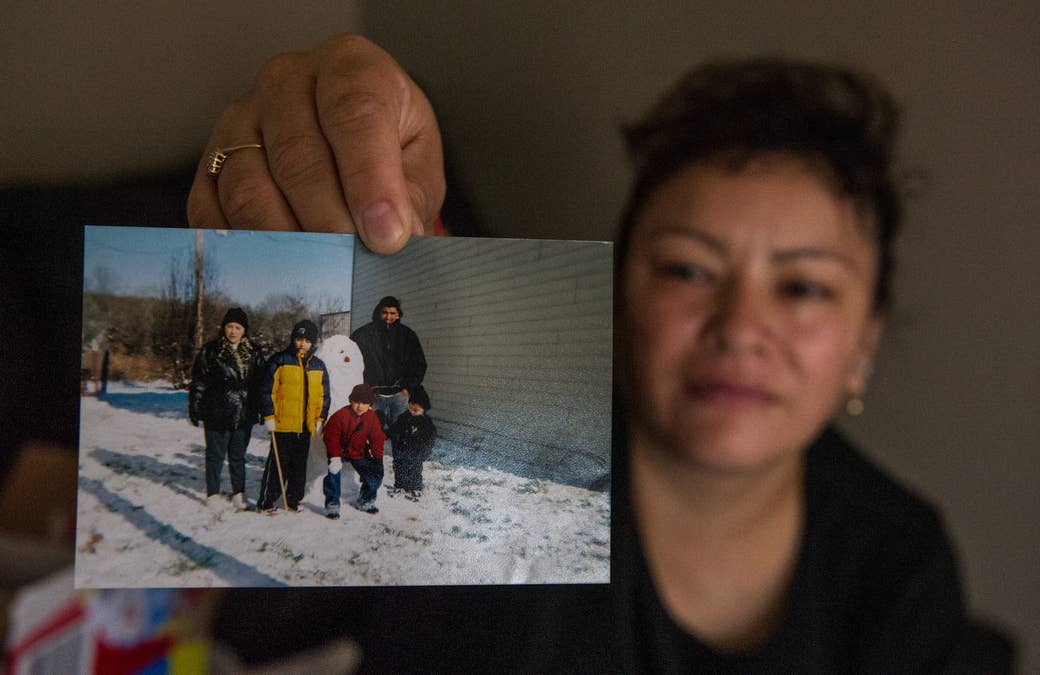 It was March 2002, and 11-year-old Luis was preparing to cross the U.S.-Mexico border from Piedras Negras into Texas. He was accompanied by his mother, María Susana, and his two brothers, one 6 years old and the other an infant.
They walked across a railroad, hopped a wooden fence, and then the flashing lights of a border patrol truck sent their group scattering. Luis was surrounded by a stampede of running adult legs. Unable to keep up, he found himself suddenly alone and seized by panic. After a few minutes, another migrant scooped him up and took him to the small group that remained.
Luis's mother and brothers were nowhere to be seen, and he was surrounded by strange men and women who seemed just as afraid as he was. One of their guides pointed to a light at the end of the desert, most likely San Antonio glowing against the night sky, and told them that's where they had to go.
They took off across the desert, walking all night with cactus needles piercing their shoes and trying to rest during the day. Luis was afraid. Before the trip, María Susana had sewn the family's entire savings into the lining of Luis's tattered gray jacket, and in a safe house in Mexico he'd seen a coyote hold a gun to a man's stomach after finding cash hidden in his belt. As they walked toward San Antonio, Luis saw discarded backpacks, piles of filthy clothes, and women's underwear clinging to a tree. He also saw a woman's dead body, a sight he still finds difficult to talk about.
Five days later, they made it to the outskirts of the city, where Luis was told that shortly after they were separated, his mother and brothers had been arrested and dropped off across the border. Now they were waiting to cross again. ("I completely lost my mind," María Susana, Luis's mother, said of this interval.) Luis was told to wait in an apartment belonging to a family with two children around his age, but he kept to himself.
Finally, Luis's family arrived, and after a few tearful hugs they set off for Tennessee, where Luis's father was living as an undocumented worker.
"Everything was nicer," Luis said. "The roads were cleaner. The air was even clearer."
Luis didn't speak a word of English. One day in middle school, a white classmate threw Luis's backpack on the floor and called him a beaner. He felt confused and powerless, then angry in a way he would feel many times to come. "I just got up and I, you know… I hit him," he said. "More than a few times."
High school — the almost entirely white Heritage High in Maryville, Tennessee — was worse. A group of older students who liked to wear rebel flag T-shirts set their sights on Luis and a couple of his Mexican friends. So they learned to respond to "wetback" and "spic" with punches.
These were the years that Luis adopted his swagger. He mastered his perfect but peculiar English, a cross between the twang of rural Tennessee and the clipped vowels of Mexico City. And he learned how to bluster. As he said recently, from prison, "I came to this world kicking and punching and full of blood, and I don't mind going the same way."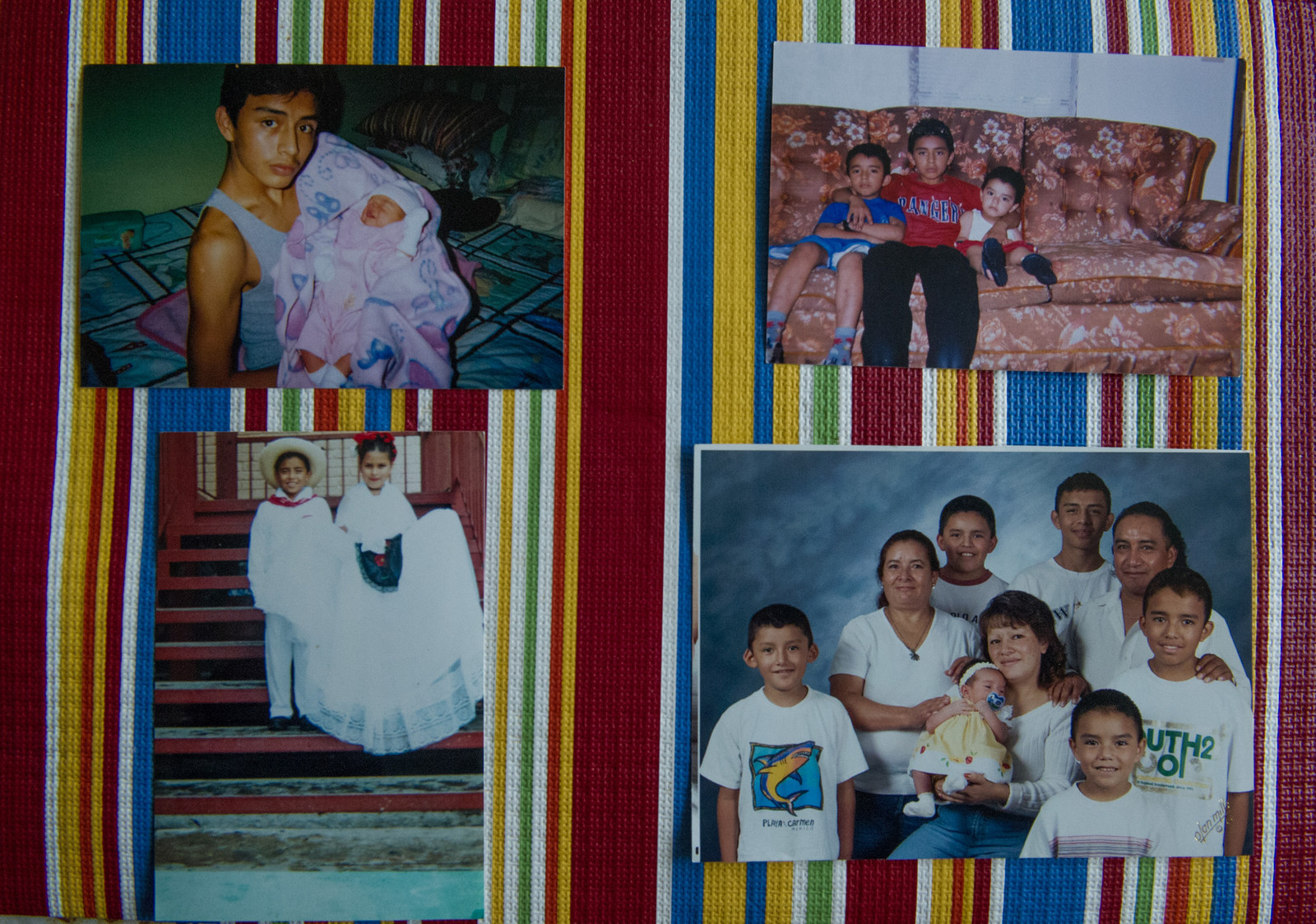 It was 2005, and 16-year-old J.B. had just started dating a black classmate named T. J.B. was the eldest daughter in a white family with oil money. She was a quick-witted, hard-nosed teenager and a star catcher on her softball team. She was the family's prized child. Until she started dating T.
"My family didn't approve," she said. (T.'s full name was withheld to protect J.B.'s identity.) One day she came home from school to find her entire family waiting for her. Her father and grandfather cried, asking, "Why do you want to do this to us?"
"It was really hard for me to understand," J.B. said. "I was a perfect athlete, I was a straight-A student, I never snuck out, I didn't drink, I didn't smoke. But I dated a black guy." Her family objected, J.B. said, "not because they were racist, bad people — they weren't. It's a small town, and they were raised to know that you stay with your own color." But J.B. was in love, so she continued to see T. in secret.
During J.B.'s sophomore year of high school, her stepmother accused her father of raping her at gunpoint. The local paper came out on Wednesdays, and her classmates eagerly read it every week for the sports news. One day it was there on the front page: "Jena Man Rapes Wife."
J.B.'s father was sentenced to 15 years in prison. "I promise you I didn't do this," he told her when she visited him.
"Even if he lied to me, I believe him," she said. "Because that's what I have to believe."
Her senior year, J.B. broke up with T. "I decided that I was tired of being in trouble all the time for something that I didn't believe was wrong," she said. Shortly after, she moved with her mother to an even smaller town some 40 miles north, partly to escape the fallout from her dad's imprisonment. There, she began to date a white classmate. She didn't have feelings for him like she had for T., but life got a little easier. "I had no rules anymore, because he was white."
J.B. found out she was pregnant on the night before her softball playoffs, and her first thought was how much T. would hate her. Ashamed, she dropped out of school, got her GED, and moved back to Jena to ask T. to take her back. He did, agreeing to help raise J.B.'s child. But he had one condition: T. wanted children of his own. In the two years after her first child was born, J.B. and T. had two more, a son and a daughter.
Although they would come to treat her children lovingly, J.B.'s relationship with her family never fully recovered. "In a way it helped me, because I had no choice but to become independent," she said.
J.B. and T. were happy for a time: He worked, and she cared for the kids and enrolled in nursing school. But shortly after they had gotten back together, T. was badly burned in an oil rig accident, and within a couple of years he received a large settlement. He started staying out late at night, buying girls drinks. "He didn't know what to do with all that money," J.B. said. "So he lost his mind."
J.B. found out that T. had been cheating on her. One day she visited him at work on a land rig; when he wouldn't touch her, she knew it was over. She had pushed her family away, and now she was losing the one she had made in its stead. "It was tearing me to pieces," she said.
That night, J.B. went home and swallowed a bottle of diet pills. When she woke up in the hospital, alone, she was told she had flatlined twice.
J.B. emerged from the overdose with a renewed sense of purpose. She devoted herself to raising her children, working at least two jobs at a time: She waited tables, she worked at Walmart, she trained at H&R Block and worked there during tax season. Sometimes T. helped with child support, and sometimes he didn't.
In 2011, one of J.B.'s friends got a job at the immigrant detention center on the edge of town, which everyone in Jena knew simply as GEO. J.B.'s friend encouraged her to apply: They were still hiring, she said, and you didn't have to do much to get the job. J.B. felt wary, until she considered how different her life would be at $11.21 an hour.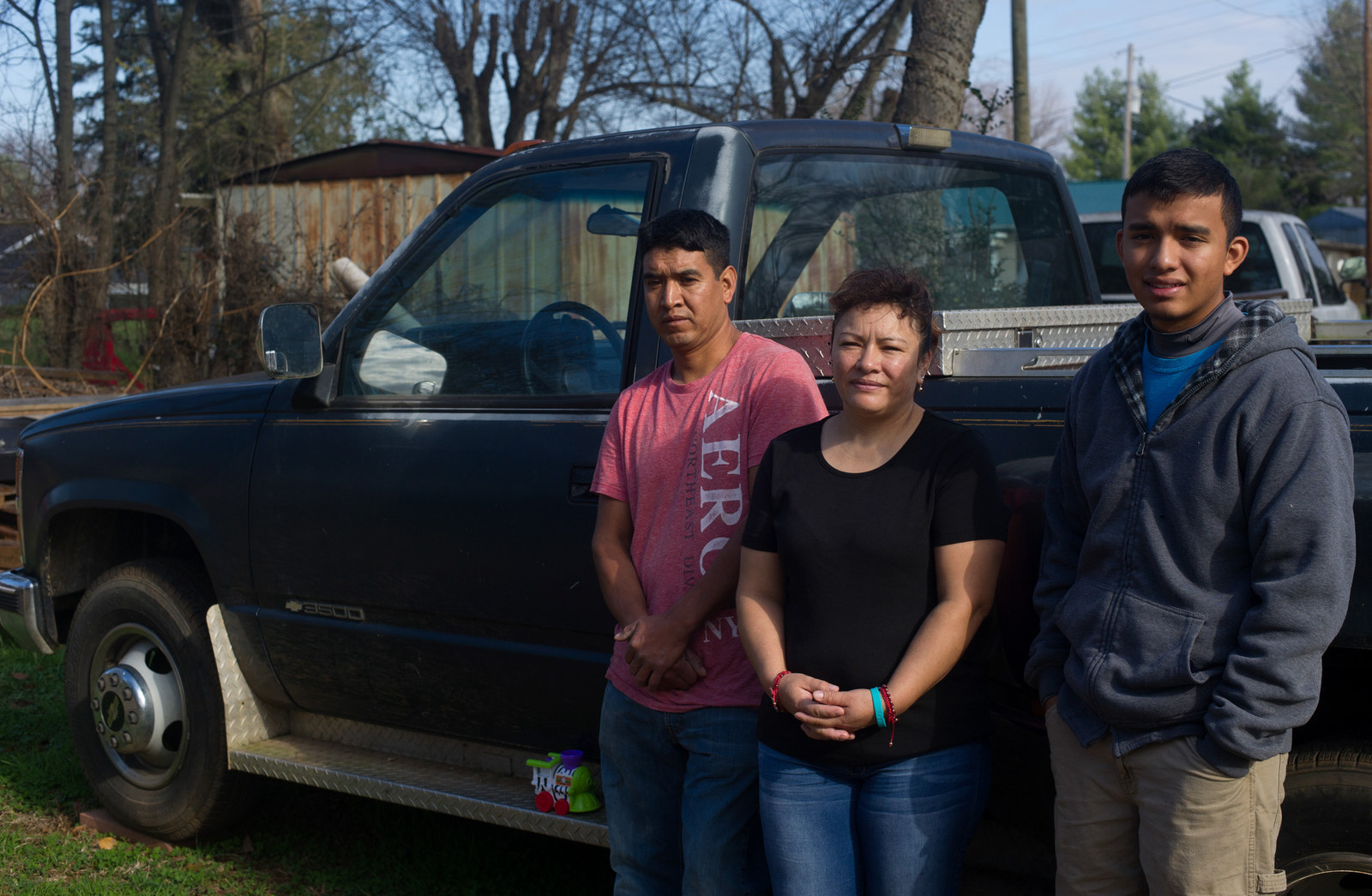 During the Sanchez family's years in Mexico City, Luis's father played the accordion in a norteña band that rarely landed a real gig, and the loose change he picked up busking went straight to drink. So María worked long hours cleaning houses.
When Luis's father migrated to the U.S. in 2001, he got a job extracting the pink marble that underlies much of eastern Tennessee. After María Susana arrived with the boys, he began to isolate her from the few friends she made and kept her from learning how to drive or speak English. "If you learn, you will have wings," he would say. As in Mexico, most of his money went to local bars, so María Susana worked long hours, washing dishes at suburban chain restaurants and cleaning office buildings at night.
Luis loved and respected his mother, but he grew used to her absence, something for which she berates herself today. Largely free from supervision, Luis started smoking weed in his early teens. Freshman year of high school, he found out his girlfriend was pregnant. Luis proposed to her and spent every paycheck from his job at McDonald's on his future family.
In the months after their daughter was born, Luis learned his fiancé had been seeing an older guy. "That just made me crazy," he said. "How could she let somebody else hold my baby, and her baby?" At this time, Luis's father was beating María Susana, both she and Luis said. María Susana went to the police, but they only issued a protective order that she was too afraid to enforce.
Luis felt himself losing control. Speaking to a counselor at school, he threatened suicide and was forcibly hospitalized for several months.
When he got out, Luis started smoking more heavily. He would skip school, get high, and spend the day wandering in the Smoky Mountains with friends. Later on, he became acquainted with an older man who worked at a billiards hall in Knoxville, which turned out to be a front for a weed- and cocaine-trafficking ring. Drawn to the lifestyle, Luis rubbed elbows with dealers and gangsters. He kept his head just level enough to continue seeing his daughter, who had been taken in by his ex's mom. "I thought I was living the life," he said. "I didn't have to tell nobody how I was feeling."
During Luis's senior year, the feds busted the drug ring at the pool hall and hauled away about a dozen of his acquaintances, many of whom were deported. Luis didn't want the same fate. "That's kinda when I hit the brakes," he said.
After graduating high school, Luis worked a series of minimum-wage jobs in restaurants and construction crews. He started attending a for-profit college, but his enrollment was rescinded after a background check turned up the fact that he was undocumented. Luis kept up his weed habit, and the only times he locked away his stash and stayed clean were the days he saw his daughter. He grew closer to his little brother Omar, making a point of driving him to soccer practice and showing up to cheer at his games.
In 2013, Luis moved back into María Susana's house. The family remembers this as a golden era. Luis's father had been deported to Mexico, a fact none of them mourned much, and María Susana took up with a reserved, diligent construction worker. He and Omar started a concrete-pouring company, and when the work picked up Luis quit his job to join them. To keep from smoking around his mom and the kids, Luis cut his intake down to one blunt before bed. "Everything was good," he said.
On May 11, 2013, Luis was pulled over for speeding and caught with a bag of marijuana. Depending on the jurisdiction, when local police arrest someone they suspect as being undocumented, they can choose whether or not to alert immigration authorities; on this occasion, they didn't. He pleaded guilty to a misdemeanor possession charge and got one year's probation. After the arrest, Luis said, he quit smoking altogether.
On Oct. 1, 2014, Omar and Luis climbed into their work truck, a dusty '88 Silverado piled with construction equipment. Luis, in the passenger seat, forgot to put on his seatbelt. As they approached a restaurant where their mother worked, an unmarked police car pulled them over. From inside, María Susana watched as the cops handcuffed Luis, ducked his head into a patrol car, and drove away.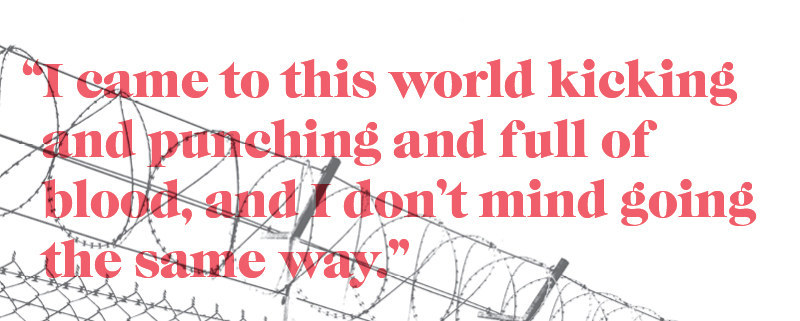 The LaSalle Detention Facility sits behind two layers of chain link and barbed wire off a two-lane road on Jena's northern edge. Jena is a small place; when all of LaSalle's 1,160 beds are filled by immigrants, the town's population rises by more than a third.

The facility originally opened as a juvenile prison in 1998, but it was forced to close following allegations of abuse just three years later. When it reopened in 2007, its corporate owner, the Wackenhut Corporation, had become the GEO Group, and immigrants were the new inmates.
In the mid-1990s, tough-on-immigration laws mandated the detention of tens of thousands of immigrants facing deportation. On any given day in 2015, some 34,000 immigrants are incarcerated in the U.S., more than triple the number in 1996, and Louisiana became a hub for immigrant detention and removal.
In the years since the reopening of LaSalle in 2007, the U.S. has begun to seriously reconsider its incarceration policies. But the push for reform has not extended to immigrants — instead, the opposite has happened. In 2009, Congress began to mandate that immigration authorities maintain a minimum number of detention beds. This rule has been widely interpreted to mean that the beds must be filled, ensuring that America's system of immigrant incarceration, much of which is outsourced to companies like GEO, will not shrink.
GEO has more guaranteed beds than any other private prison company in the immigrant detention industry, according to federal contracts obtained by the Detention Watch Network and the National Immigrant Justice Center. These include a 770-bed minimum at LaSalle.
For J.B., as for many others in North Louisiana, this booming business translated to an opportunity for better-paying work than any other she could hope to get.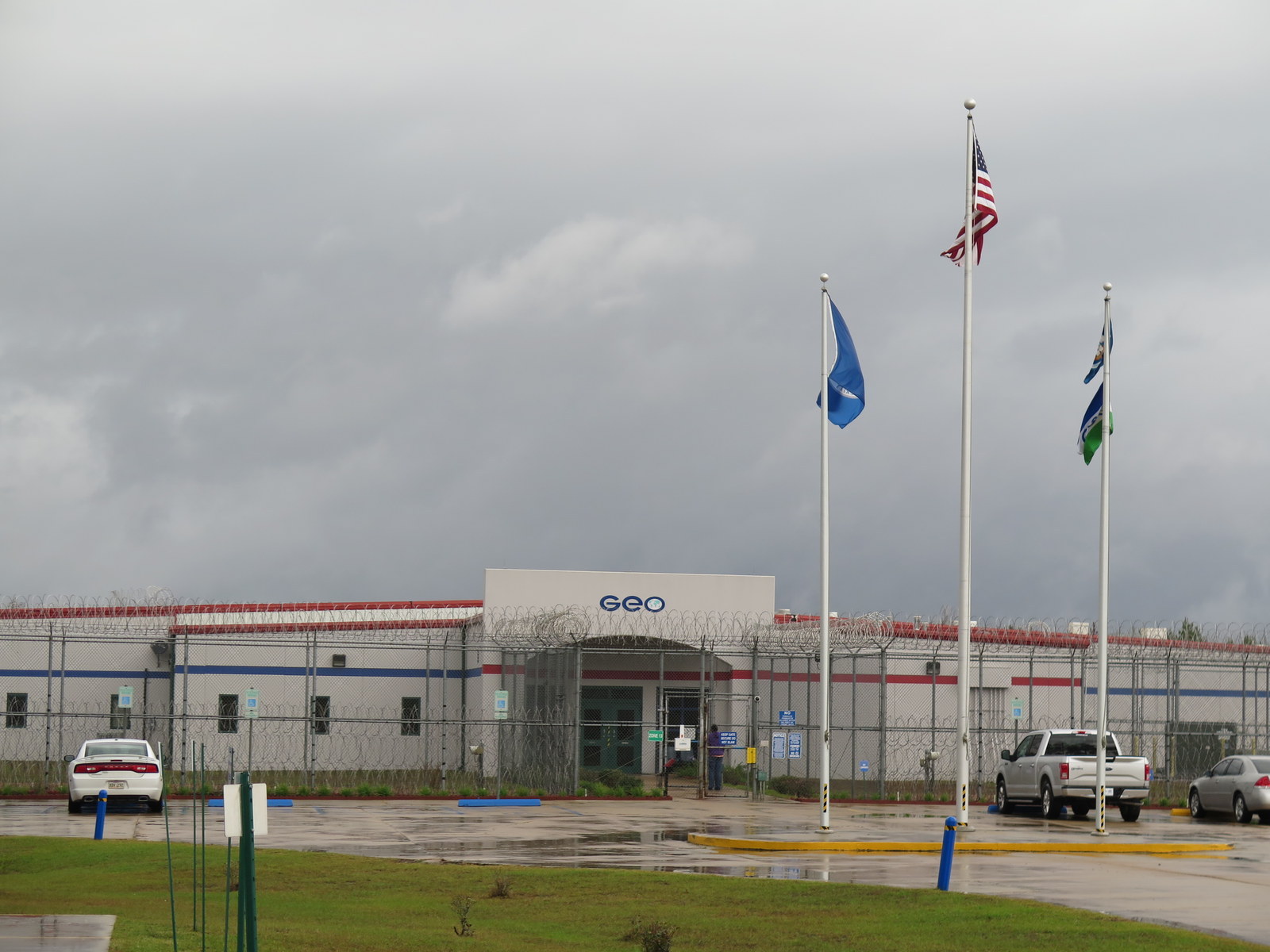 J.B. started working as a guard at LaSalle in 2011. Jena's foreign-born population is tiny — 98 people, according to the census — and before that point, J.B. said, she had never entertained the concept of someone being "illegal." Told that she would be working with immigrants who had committed crimes, J.B. expected the detainees to be hardened convicts, and many of them were. But she also encountered wave after wave of frightened, disoriented men and women.
J.B.'s first post involved guarding the room where new detainees were processed. "Half the time they don't even know where they're at," she said. She noticed quickly that even though the intake room had a direct phone line to a translation service, the staff rarely used it. Immigrants were asked to surrender their belongings in half-hearted Spanglish phrases like, "Put your clothes in the bolsa."
"And all they hear," J.B. said, "is blah blah blah — bag."
This failure of communication extended to requests for medical attention. J.B. recalled seeing a diabetic detainee pass out after being stuck in the intake cell for 12 hours, apparently without having heard or understood an offer for medical help when he arrived. She also recalled an instance in which an inmate with epilepsy had a seizure in one of the dorms and fell off his bunk after medical staff neglected to give him his medicine for several hours.
Detainees had tremendous difficulty communicating with the facility's in-house officers from Immigration and Customs Enforcement, the agency that handles deportations, J.B. said. They routinely staged hunger strikes simply to be put on suicide watch, which would grant them a meeting with an ICE officer and give them an opportunity to obtain basic information about their deportation cases. "You had people literally starving themselves just to get their attention," J.B. said.
By and large, LaSalle was plagued by a culture of incompetence, J.B. said, down to GEO's inability to take care of the prison's infestation of rats, which spent most of their time in the kitchen storehouse nibbling at the detainees' food.
J.B.'s descriptions of conditions and practices at LaSalle were corroborated by two former GEO employees at the facility. Both the GEO Group and ICE declined to address specific allegations. However, a GEO vice president for corporate relations said in an email that "GEO's facilities … provide high quality services in safe, secure, and humane residential environments, and our company strongly refutes allegations to the contrary."
An ICE spokesperson said in an email that "ICE has a strict zero tolerance policy for any kind of abusive or inappropriate behavior in its facilities and takes any allegations of such mistreatment seriously. The LaSalle Detention Center has been inspected repeatedly during the time period covered by these allegations — most recently in September — and in all instances the facility has been found to operate in compliance with ICE's rigorous [standards]."
Within her first year at LaSalle, J.B. signed up to join what was essentially the facility's in-house riot control unit, because it offered better pay. The training, she said, was minimal, and most of the team's members were young men who, at the slightest disturbance, "would all put on their little suits and just run in on somebody and tackle him. Like they're playing football again, like they're reliving high school." Officers were supposed to file use-of-force reports after any such incident, J.B. said, but they rarely did — much like how guards routinely neglected to videotape searches of a detainee's property, a measure designed to avoid theft or the planting of evidence.
On those occasions when legitimate riot control was needed, J.B. said, the team was mostly ineffectual. She recalled a vicious, chaotic brawl between one dorm's black and Hispanic inmates. She arrived to see an immigrant's head hit the dorm window, leaving a streak of blood on the glass. As the sergeant and lieutenant in charge stood frozen outside the dorm, the fight simply died down. "They had all just worn themselves out," J.B. said.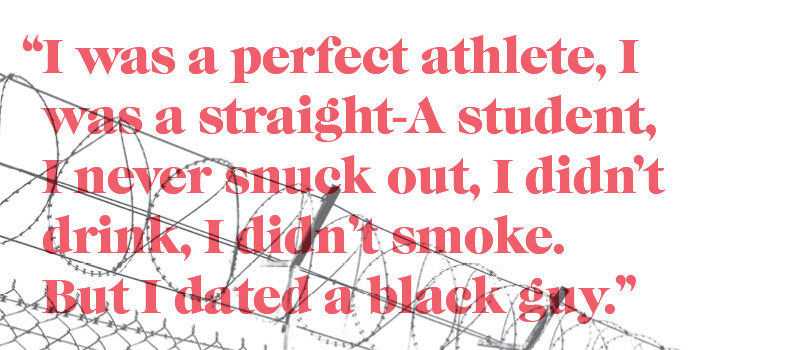 While Luis was completing his sentence for the marijuana charge from 2013, his probation officer mistakenly told police that Luis had failed to pay a fee, which generated a warrant. The parole officer later tried to retract the violation, but the warrant stayed open. So after the cops in Tennessee pulled Luis and Omar over, they ran Luis's name and arrested him.

Omar followed Luis to the county jail and tried to clear up the misunderstanding, but it was too late in the day to contact the probation agency. By the time Omar returned the following morning, the police had already notified immigration authorities that they had Luis in their custody, and ICE requested that they hold him until they could place him in deportation proceedings.
Omar hired an attorney who took his money without doing much to help Luis. (Later, Omar found out through Facebook that the lawyer had gone on vacation in the Bahamas in the days after taking the case.) Omar fired him and hired R. Andrew Free, a pugnacious immigration attorney in Nashville, who petitioned to have Luis released so that he could move forward with his application for Deferred Action for Childhood Arrivals — DACA, the Obama administration's program to prevent the deportation of undocumented immigrants brought to the U.S. as children.
In November 2014, about a month after Luis arrived at LaSalle, President Obama announced a series of executive orders mandating that ICE focus its resources on deporting immigrants with serious criminal histories. With only a single arrest for possession of marijuana, Luis fell outside these priorities, and Free peppered ICE with questions about why they were proceeding with his removal anyway.
But ICE wouldn't budge. As long as Luis's deportation case stayed open, his marijuana charge meant that he was subject to mandatory detention, a product of the law passed in the mid-'90s that tripled the number of immigrants incarcerated in the U.S. Luis was forced to come to terms with the fact he would be locked up for a while.
It wasn't long after Luis arrived that he and J.B. met; Luis was mopping the floors while J.B. ate from her takeout container. That night, J.B. dismissed him as another smart-ass detainee trying to pass the time flirting. Over the next few weeks, she would sometimes arrive to work when the detainees were out in the rec yard. Without fail, whenever he saw her, Luis walked up to her.
"Have you told your boyfriend that you have a new boyfriend?" he would ask.
"No," she would say, affecting annoyance. "I haven't told him that."
"Well, you need to tell him, because I'm gonna get out soon. And, you know, I'd hate to be the one to break the bad news to him."
J.B. was intrigued by Luis's persistence. She gravitated toward the rec yard whenever Luis's dorm was out. Before detention, Luis had always been on the scrawny side. But he had bulked up at LaSalle, and J.B. caught herself watching him as he did pull-ups, sweating through his prison-issued tank top.
("As much as she tried not to make it obvious," Luis said, "she always made it obvious.")
Luis was not the first detainee to have flirted with J.B., nor was he the first she had found good-looking. "They're haulin' men in and out of there 24/7," she said. "Of course you're going to see some attractive men." Still, J.B. knew that falling for a detainee was a foolish thing to do. But though she didn't quite know why yet, J.B. could see that Luis was different.
What she did know what that she was detached and disenchanted. As both J.B. and her two former co-workers described it, GEO didn't care much for its employees, treating them as easily replaceable. Discipline was arbitrary and personal. Complaints and requests were met with silence or subtle retribution. For long stretches of time, guards were made to work 12-hour shifts without breaks.
So J.B. began to flirt back, even though she knew it was a bad idea. "I do feel like I shouldn't have allowed myself to get into that situation," she said. "But at the same time, I don't feel bad about it. They didn't give me a reason not to."
One morning in May, J.B. walked into work feeling harried and tired. She had broken things off the night before with the guy she was seeing. When Luis walked up to her in the rec yard and asked her when she was going to break up with her boyfriend, J.B. said, "Yesterday, that's when."
Luis asked: "Really?"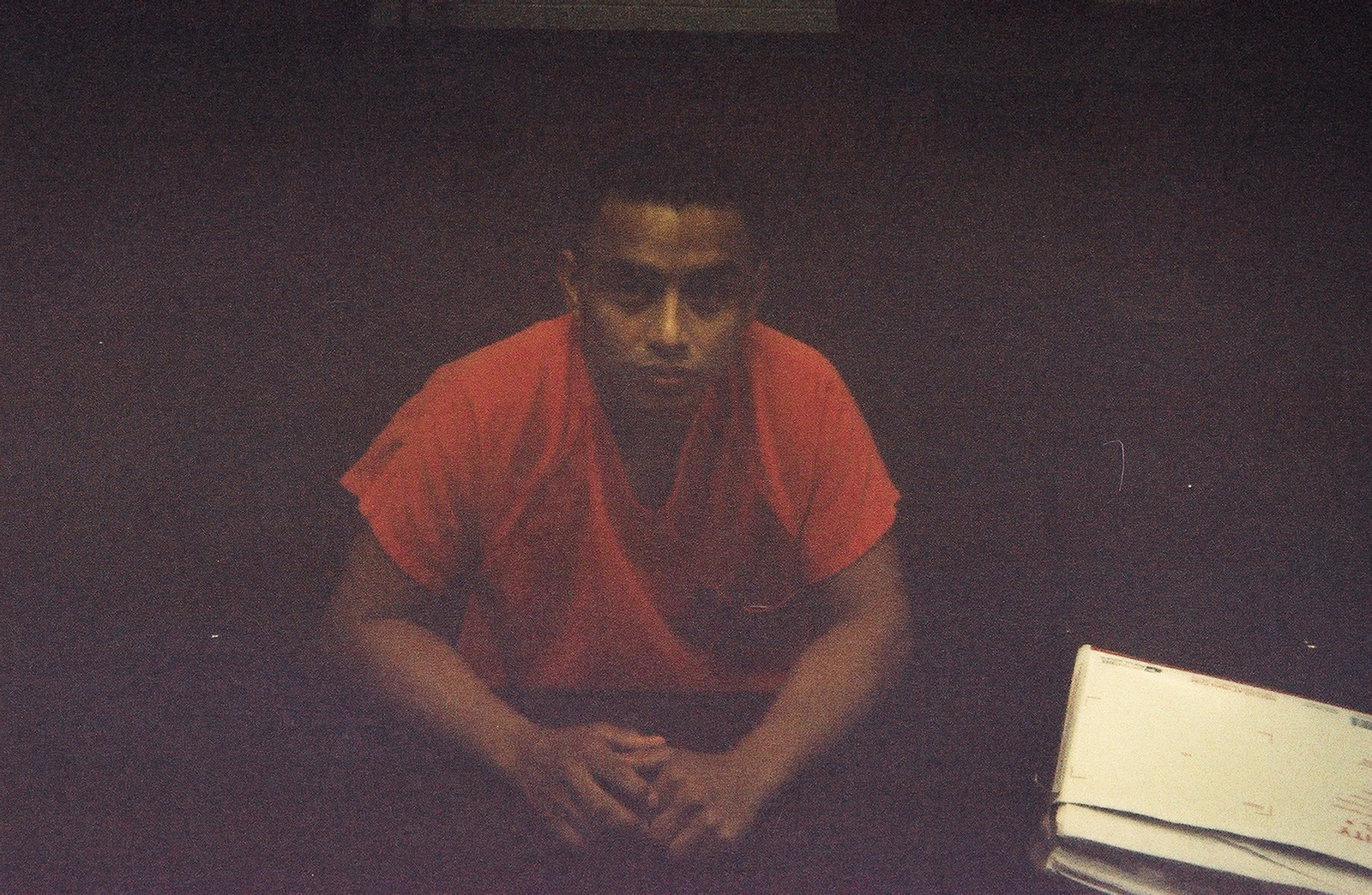 Over the next few weeks, Luis and J.B. started finding occasions to see each other. She began working a post in the kitchen, which meant she could sometimes help deliver meal trays to Luis's unit. She liked watching the way he carried himself in the dorm. The other detainees clearly respected him, even though he wasn't especially big or frightening.
Luis started asking J.B. for her phone number so he could call after she finished her shifts, but she resisted, clinging to the last bit of wariness she could muster. One day, she decided to relent, scribbling her number on a sticky note and passing it to Luis.
That same night, Luis called right on time, which J.B. found funny; she figured he would play it cooler than that. But she was beginning to get acquainted with his earnestness, his distaste for games. They talked for hours, Luis hunched over the row of telephones along one wall of his dorm and J.B. tending to things around the house.
This is the moment J.B. recalls noting how similar they were, even though she knew everyone in Jena would probably be dumbfounded by the notion of a woman like her being with a man like Luis — not just a Mexican but an immigrant, and an incarcerated one at that. Luis told J.B. about the mother of his daughter and how he had been sent to a mental institution for expressing suicidal thoughts after she cheated on him, and about the years he spent alone in a drug haze and the days he had finally managed to straighten out. J.B. told Luis about her father in prison and about T., the way she felt he'd taken from her everything she had, until she realized only she could do that and decided to just keep moving.
Luis and J.B. wrote each other letters on notebook paper, enlisting other detainees to pass them back and forth, and in the evenings they talked again on the phone. As much as they wanted to touch, they each felt relieved by the way their physical distance allowed for a different kind of closeness.
"I didn't have to worry about when I was supposed to have sex with him, or what he expected of me," J.B. said. "All we had was time to get to know each other."
As Luis put it: "Right now, we're doing it like the old times. You know?"
The closer she got to Luis, the more clearly J.B. realized she couldn't keep working at LaSalle. Her contempt for the place had grown into a seething resentment. What kind of system could keep a person like Luis from the world? And in spite of her disdain for GEO, she couldn't get comfortable with the fundamental transgression of carrying on a romantic relationship with a prisoner in her custody.
One day, J.B. told the warden she was quitting. Even though she had two more weeks to work, she told Luis that she wasn't coming back the next day. They had already talked about moving in together if and when Luis got out; now she reassured him that they would talk every day and that, somehow, they would figure out a way to be together.
But the next morning, J.B. couldn't bring herself to stay home.
"Why are you here?" Luis asked when he saw her.
"I don't know," she said. "I had to come back and see you." She said she wouldn't be there the next day, and that this time she meant it.
Later that day, Luis wrote her one more letter: "Look I'm happy you decided to showed up today, I just hope that you could stay longer … but like I told you last night do whatever you have to do, things like this happen maybe for a reason, just make sure you don't forget about me."

In the weeks after she left LaSalle, J.B. got a job as a caretaker for disabled people, but it wasn't enough to make ends meet. She felt an old, familiar itch to skip town.

"I always felt trapped in Jena," J.B. said. Even when she moved away her senior year of high school, in spite of all the chaos that followed, she felt relieved to be gone. And yet, she said, "I could never stay gone."
On the phone with Luis, J.B. brought up the idea of moving to Tennessee. He was thrilled.
When Luis first told them that he had found a girlfriend in prison, Omar and María Susana assumed he was pulling some kind of prank, or perhaps fixating on a superficial connection to make prison more bearable. Omar realized Luis was serious when he called him one night, gave him J.B.'s number, and asked him to help her look for apartments in Maryville.
Even as she started selling all her furniture, J.B. didn't yet grasp the weight of the decision before her. An immigration judge was set to rule on Luis's case in a few weeks, and they had managed to work themselves into a state of unjustified optimism. She would be by herself only for a short time, she thought, before Luis would be released to join her.
J.B. packed the kids into the car and made the half-day's drive to Tennessee. But she couldn't find an apartment in her price range. She was already staying with Luis's family, so they decided that J.B. and her kids would move into Luis's old room indefinitely.
When she first arrived, J.B. was a breath of fresh air for the family. They had spent months with Luis sequestered in some unreachable, abstract place, but here, at least, was someone who could attest to the fact that he had not been reduced to a voice on the phone.
But tensions inevitably flared up. The house was crowded. After Luis was arrested, Omar moved in with his girlfriend and their daughter to save money to pay for lawyer fees. This meant there were five adults and five children packed into five bedrooms — all this before J.B.'s arrival added another adult and two kids. "Sometimes I wake up and I think, What am I doing here?" J.B. said.
Still, J.B. and the family were brought together by a shared feeling of suspension. Hanging on the living room wall of the house is a piece of neon poster board where the family pastes images of the things they want but do not have: better furniture, a bigger house, fake dollar bills glued there by the children.
Recently, the family added a picture of Luis. The portrait, taken early in high school, shows a young Luis with protruding ears, his eyes squinting as he smiles at the camera.
"We're all just waiting together," J.B. said. "That's what we're doing. We're all here waiting on Luis."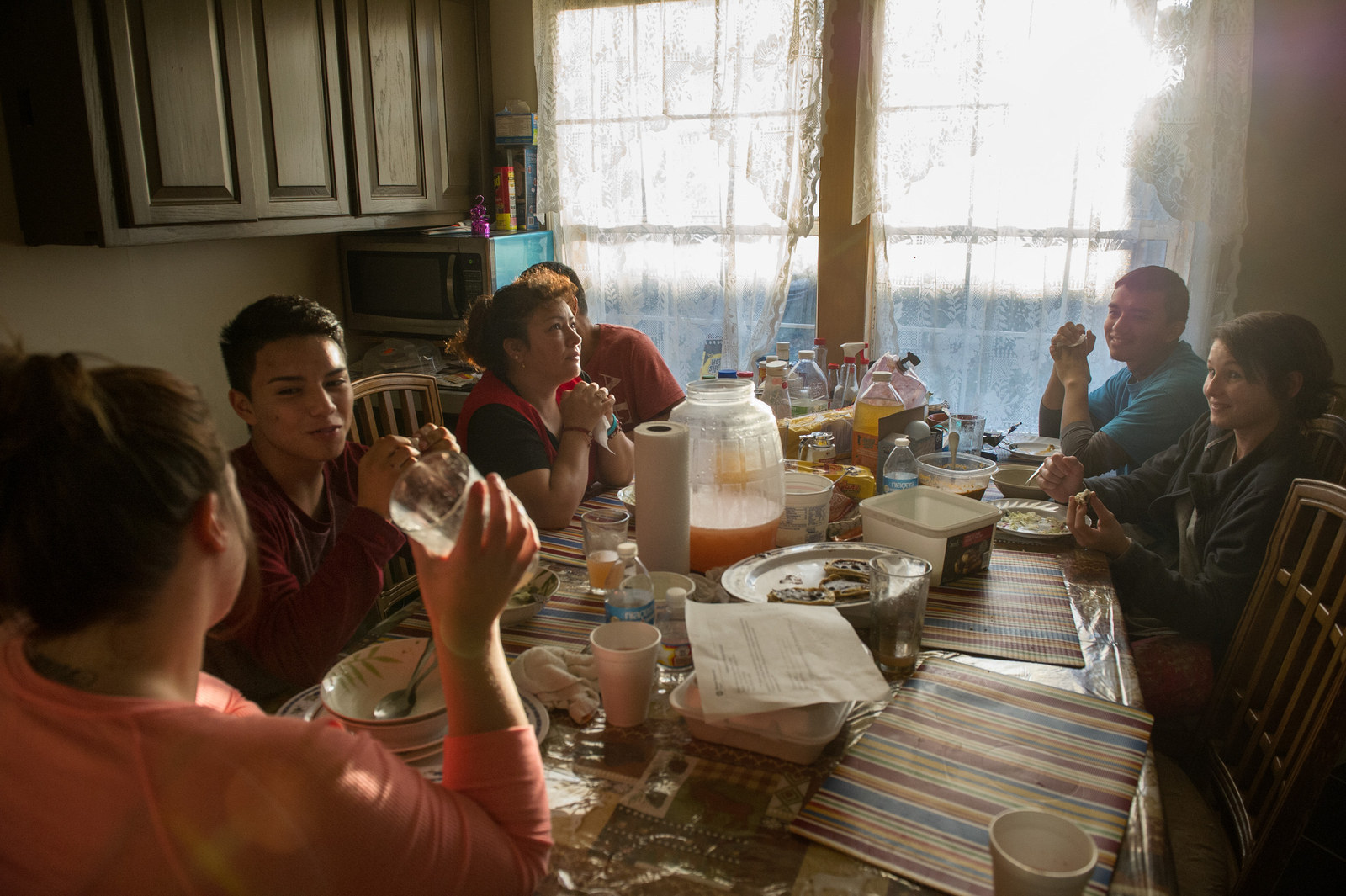 Late in October, I went to visit Luis at LaSalle. If things hadn't been great for him when J.B. was there, they were miserable after she left. Around Oct. 22, Luis and his fellow detainees noticed that the tap water in their dorm had a grayish tint and left an oily residue on their hands. When a detainee tried to microwave a cup of coffee, it produced an unbearable stench. At least two detainees had broken out in hives after taking showers.
Meanwhile, GEO staff were refusing to answer the detainees' questions about what was wrong with the water. About 24 hours after they had noticed the problem, GEO told the detainees that there had been a sewage leak and distributed bottles of drinking water, one for each inmate.
Luis was irate: He was living in a prison with polluted water, and prison officials were denying requests for him to reschedule a call with his lawyer, who had canceled that week. He took new offense at the small indignities he thought he'd grown accustomed to, like the fact that the soap dispensers in his dorm's bathroom were never filled, or that a tiny cup of coffee in the commissary cost three times what it cost on the outside.
"I just wanna get the fuck out of here," he said.
Two days after I visited him, Luis called me to say that guards had searched through his belongings and taken a number of papers, including pictures of J.B. and her children and several pages of handwritten notes where he had outlined instances of mistreatment by GEO staff. "Right now they're just trying to push my buttons," he said.
I was with María Susana when I got the call, and when I told her what Luis said, she went quiet.
"This is why, to this day, I don't know if I made a mistake bringing them here," she said. There is an expression María Susana likes to use to describe undocumented life in America, where years of hard work can disintegrate in a day: So close to heaven, but so far from God.

On Dec. 10, Luis was transferred from LaSalle to another facility, where he is still waiting to be put on a plane to Mexico. Luis was on the phone with J.B. when they came to get him. She tried to keep him on, but he hung up quickly. "I love you," he said. "Don't make this hard."
J.B. is still not sure what she's going to do. She may travel to Mexico to be with Luis while his case continues to work its way through the courts. Or she may continue waiting in Tennessee.
As for Luis, he has no doubt that he'll return, whether legally or illegally. "I just know I'm gonna come back," he told me when I visited him at LaSalle. He is aware that getting caught trying to cross the border again could mean a federal prison sentence for illegal re-entry.
"It doesn't matter," he said. "It's going to take me until they give me 25 years, or until I literally feel like this country has beat the shit out of me, before I don't wanna come back."