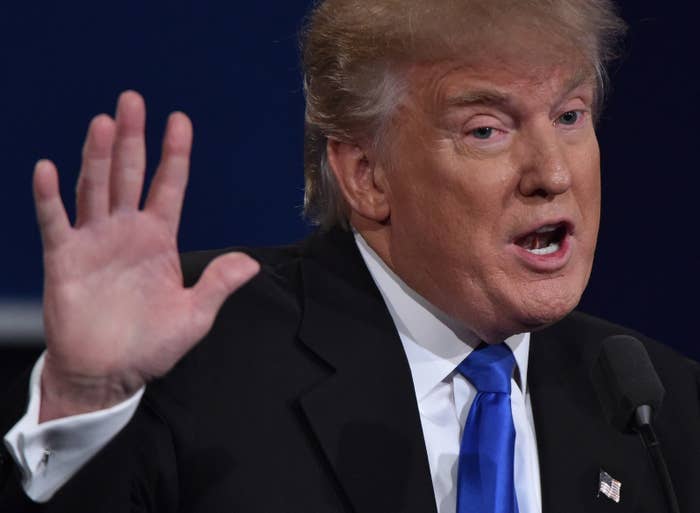 Donald Trump once again linked violent crime and immigration in Monday night's presidential debate, bringing up undocumented people in response to a question about gun violence in America.
"We have gangs roaming the streets," Trump said. "In many cases they're illegal here. Illegal immigrants, they have guns. They shoot people."
From its first day, a centerpiece of the Trump campaign has been the claim that undocumented immigrants constitute a violent, criminal threat to the American population. His statements during his campaign announcement in July about Mexican immigrants drew immediate condemnation from Latinos and large swaths of civil society. "When Mexico sends its people, they're not sending their best. They're not sending you. They're not sending you. They're sending people that have lots of problems, and they're bringing those problems with us. They're bringing drugs. They're bringing crime. They're rapists. And some, I assume, are good people," Trump said at the time.
Since then, in his campaign appearances and at the Republican National Convention, Trump has repeatedly featured the family members of people killed by undocumented immigrants.
Although there is no data directly measuring the number of crimes committed by undocumented people in the United States, scholarship in several academic fields has consistently showed that immigrant populations are less prone to crime than the native-born.