Florida Gov. Rick Scott Signs Law Giving In-State Tuition To Undocumented Students
The Republican-controlled state extends tuition help to undocumented immigrants.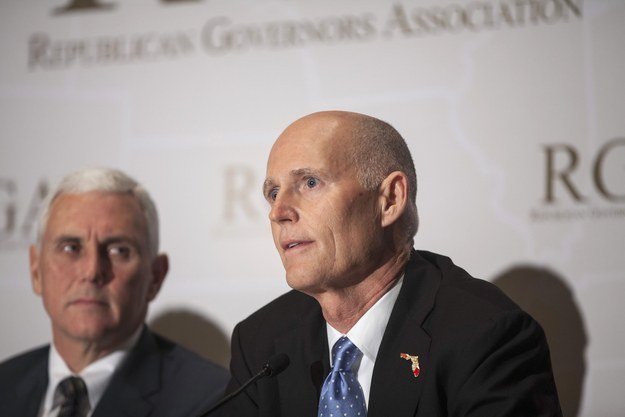 Undocumented immigrant students in Florida will be able to pay in-state tuition rates at public universities, thanks to a bill signed into law Monday by Gov. Rick Scott.
The law made it through Florida's legislature after several key Republicans, including Scott, threw their weight behind it, in what many consider a sign that the GOP, especially in states with large Latino populations, recognizes the need to address the immigration cause currently deadlocked in Washington.
"Signing this historic legislation today will keep tuition low, and allow all students who grew up in Florida to have the same access to affordable higher education," Scott said in a statement. The law will apply to undocumented students who have gone to Florida schools for three years.
With the new law, Florida becomes the 17th state in the country to allow full tuition equity for undocumented students. Three other states have similar policies in place at major public universities.
These states cover a majority of the country's most immigrant-heavy regions — especially now that Florida has been added to the list. Tanya Broder, senior attorney at the National Immigration Law Center, pointed out that almost 75% of the country's foreign-born population now lives in states with tuition equity laws.