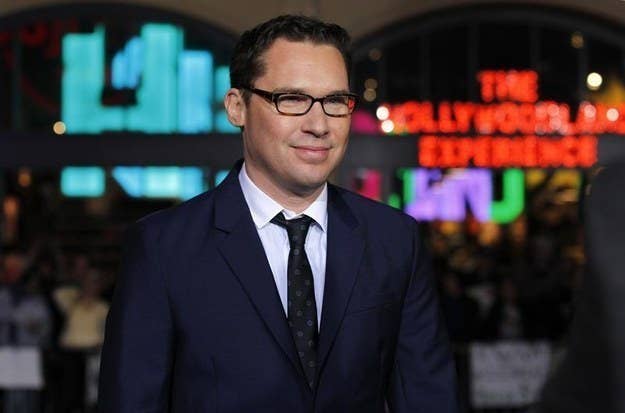 The legal saga surrounding sex abuse allegations against Hollywood director Bryan Singer came to a halt Wednesday — but possibly not to an end — after a federal judge in Hawaii agreed to have the case dropped. The case was dismissed without prejudice, meaning that the accuser, Michael Egan, may file a new lawsuit in the future making the same claims.
Egan had accused Singer — the director of many of the films in the X-Men franchise, The Usual Suspects, and others — of abusing him in Hawaii when he was a minor. Last month, Egan's relationship with his lawyer, Miami sex abuse attorney Jeffrey Herman, deteriorated after reports that Herman had attempted to settle the case for $100,000. Egan said at the time that he had refused this settlement, prompting Herman to drop him as a client.
Egan then asked to have the case dismissed, explaining in court filings that he needed additional time to find a new attorney to represent him.
Singer's lawyers opposed Egan's claims to dismiss the case without prejudice, arguing instead that it should be dismissed in such a way that it could never be filed again. Singer also asked the court to order Egan to pay his legal fees, a request that U.S. district judge Susan Oki Mollway rejected Wednesday.
Singer's attorney, Martin Singer (no relation), did not immediately respond to requests for comment.
Vince Finaldi, a California attorney who is advising Egan on the case but not officially representing him, told BuzzFeed the dismissal is exactly what Egan was looking for.
"That's not a victory [for Singer] at all," Finaldi said. "If anyone can claim victory it's Mike Egan, because he was able to get away from his lawyer, who was not representing his interests, and was able to do so in such a way that he can re-file" the case when he is ready.
Finaldi added that Herman has so far refused to provide Egan with the complete materials from the lawsuit, thus preventing him from properly pursuing the case.
Herman did not immediately respond to requests for comment.