In the early afternoon on Tuesday, a rancher in Chambers County, Texas was surveying a property he was leasing from the U.S. Army Corps of Engineers when he encountered two men camping in a clearing. The men fled when they noticed the rancher had spotted them.
After the rancher called the Chambers County Sheriff, deputies discovered 5,500 marijuana plants in various stages of growth, according to a press release from the Sheriff's office. Deputies estimated the street value of the plants at $2 million.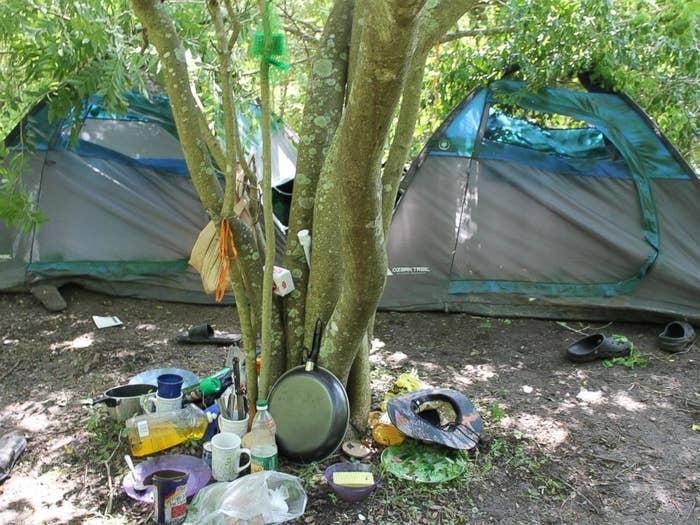 The pot farm included a watering system and was set up so that the plants would receive optimum sunlight, ABC reported.
"Primarily, the most impressive thing of it was that it was a pretty elaborate growing operation," Chambers County Sheriff Brian Hawthorne told ABC.
"This illegal activity from the setup of the camp appeared to have been in operation for some time," the Sheriff's office said in its press release.
The press release also indicates that the rancher was leasing the land from the U.S. Army Corps of Engineers. ABC reported that the rancher had "recently acquired" the property.
The U.S. Army Corps of Engineers did not immediately respond to BuzzFeed's requests for comment left at both its headquarters and its Galveston District.