On Thursday, boxer Floyd Mayweather shared a photo on social media of "a rare and exotic tiger from India" he said he had received as a gift.
"I want to thank my family here in Moscow, Russia for the hospitality and my early Christmas present, a rare and exotic tiger from India," he wrote.
"Any suggestions for a name for this two-month old, female tiger?"
On Facebook, though, people were not pleased. The top comments were mostly negative:


Of course, Mayweather isn't the first big boxing name to keep a tiger as a pet. Back in the '90s, Mike Tyson famously had a tiger named Kenya.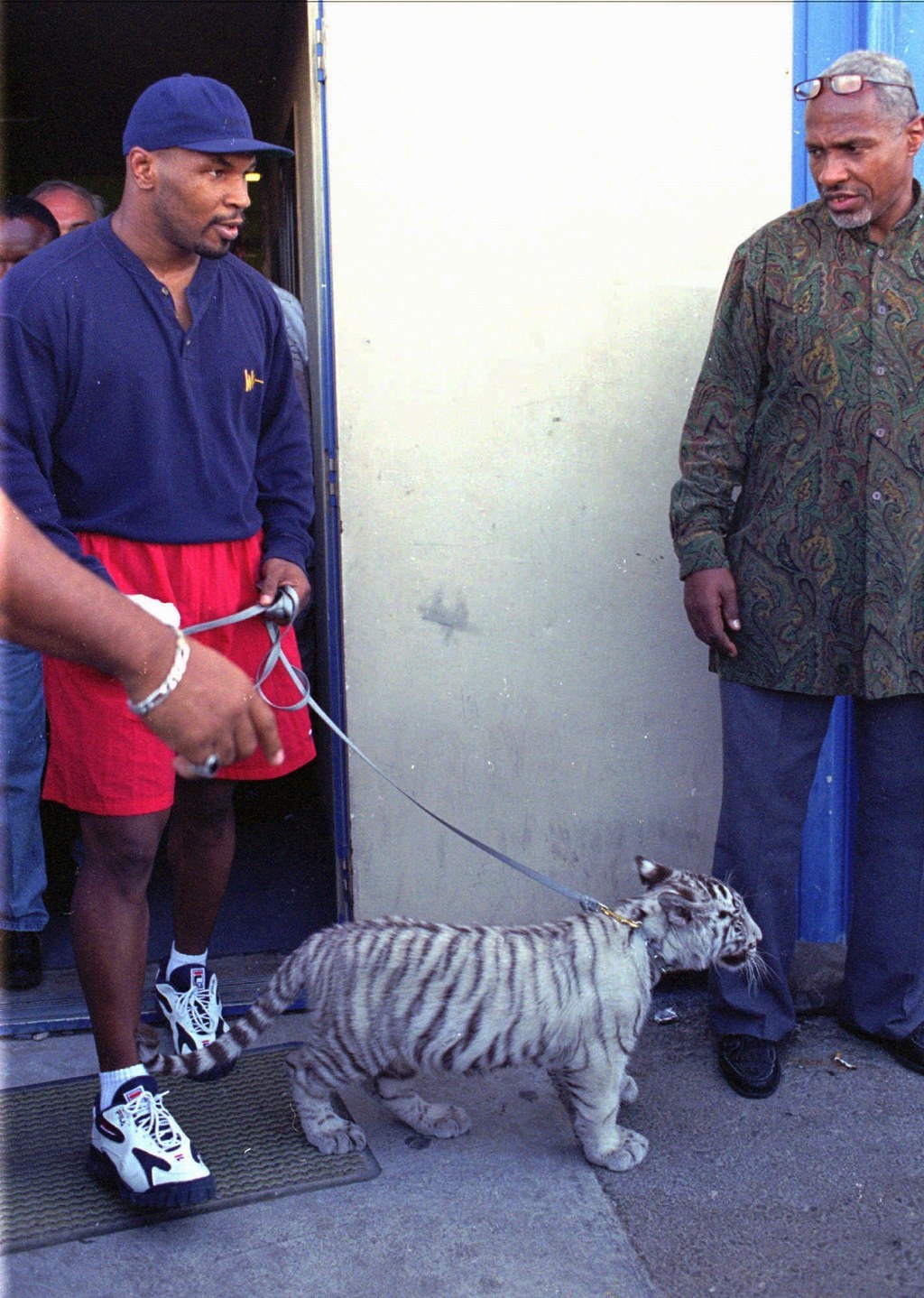 On Sunday, the animal activist group Big Cat Rescue blasted Mayweather for keeping the animal, saying tigers should not be considered a luxury item.
People keep asking us what we think about boxer Floyd Mayweather's recent announcement that he has purchased a tiger cub as a pet. It is our opinion that unless Mayweather has moved to Moscow, this is a sad publicity stunt.

But if it were true, we do not believe there is ANY acceptable situation for big cats to be pets. The fact that he is a celebrity makes it even worse in that now many of his fans will think it's cool to have a tiger as a pet and want to do the same thing. It's incredibly irresponsible for anyone to think these alpha predators would make good pets. We believe it is cruel and abusive for anyone to own a big cat as a pet. The cub should go to a [Global Federation of Animal Sanctuaries]-accredited sanctuary.
The statement came after PETA on Friday called on Mayweather to be a "real champ" and donate the tiger to an animal sanctuary.
"Mayweather can have anything he wants, and what he should want is an end to the wild-animal trade, not to be a facilitator of it," PETA said.
"PETA appeals to Floyd Mayweather to be a real champ for animals and allow his 'Christmas present' to be moved to a wildlife sanctuary."
Mayweather's publicist did not immediately respond to a request for comment on whether the boxer intends to keep the animal.