Beyoncé is currently in the U.K., delighting British fans as part of the Formation World Tour.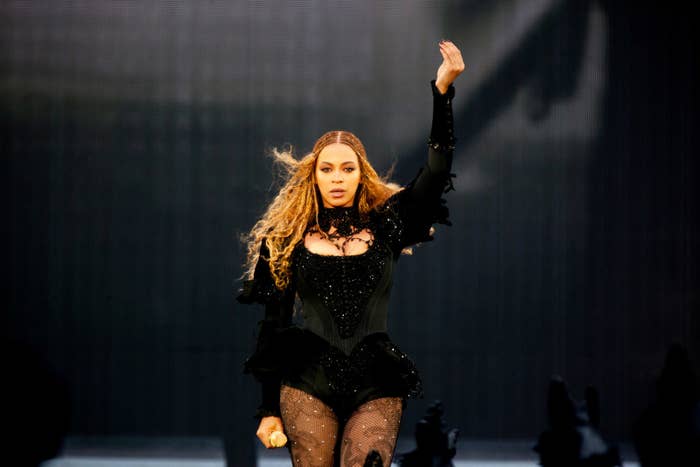 She played a show at London's Wembley stadium on Saturday night and was set to perform there again on Sunday.
Among the many fans headed to Sunday's show was a 34-year-old woman named Tammy, her husband, and their son.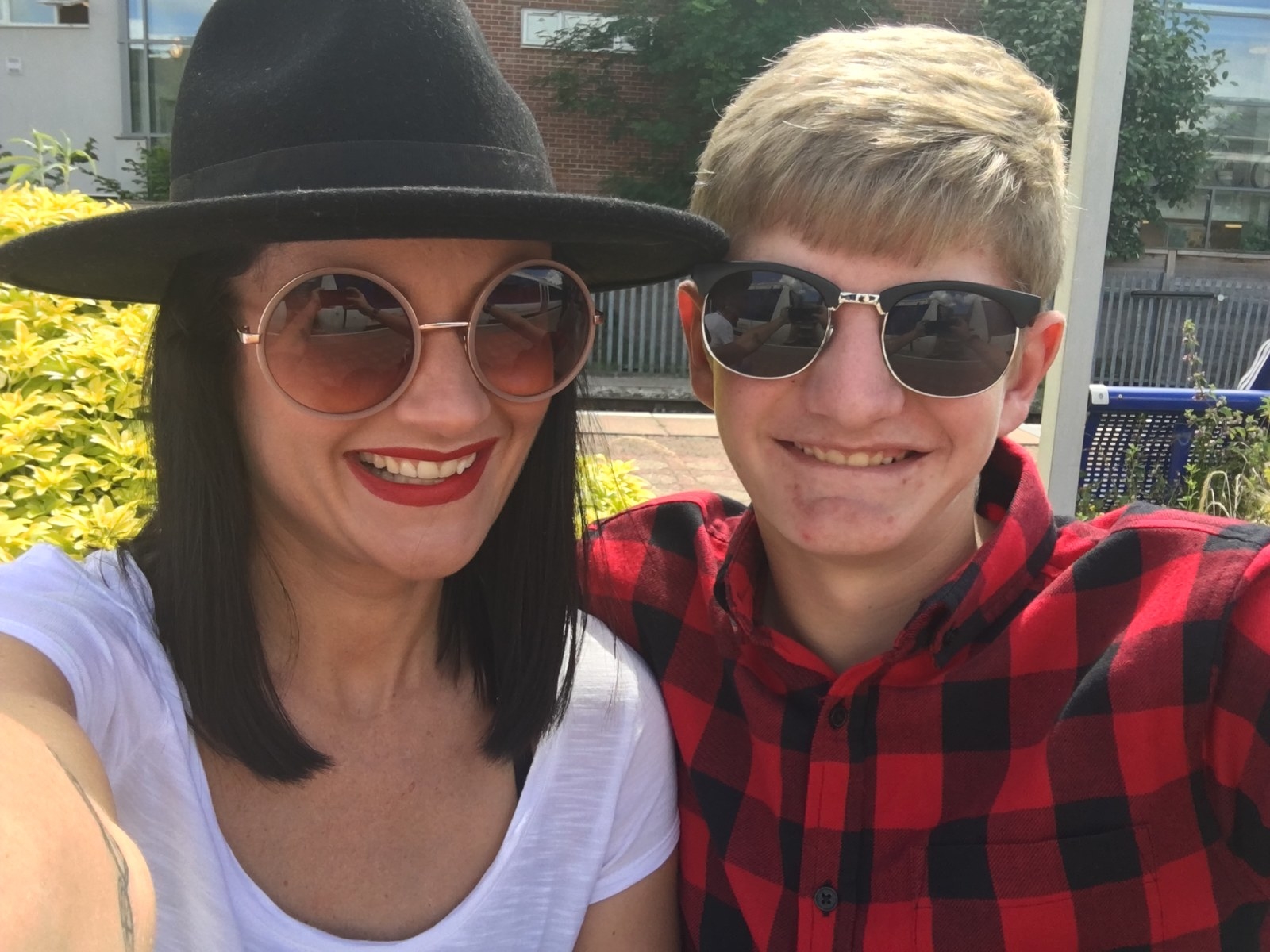 (The woman asked BuzzFeed News not to publish her surname.)
The South African photographer, who has lived in the U.K. for about seven years, bought the tickets on Thursday through Ticketmaster.

She said she was a bit drunk at the time, but decided spending about £50 ($66) per ticket was worth it to see Queen B.
But when she was on the train to the stadium, she opened up the Ticketmaster app and suddenly couldn't find her tickets.
"It said only past events and I saw it said Saturday and realized the show was over and we couldn't go any more," she told BuzzFeed News.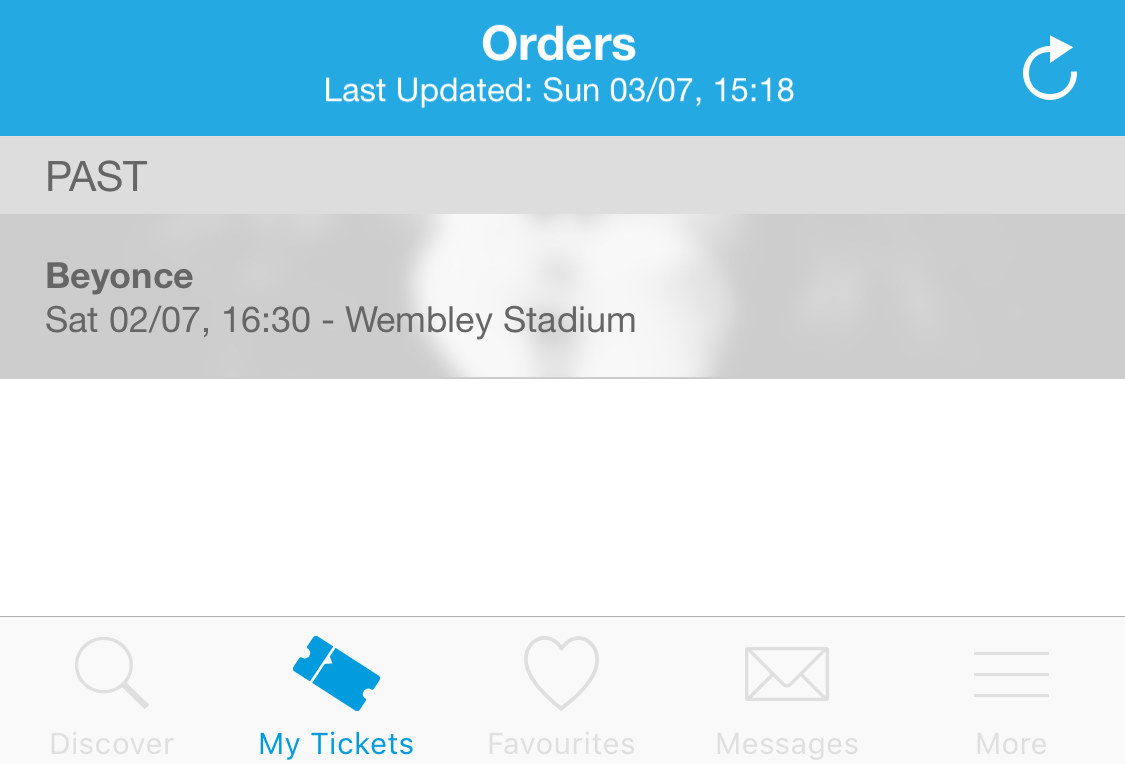 "I kept on thinking that it might be a mistake and maybe I'm looking at the wrong thing," she said, so she called Ticketmaster and was given the bad news: She'd actually bought tickets for Saturday's show and had completely missed it.
She took to Twitter to express her misfortune, and her tweet was soon shared hundreds of times.
People shared their condolences for Tammy's tragic mistake.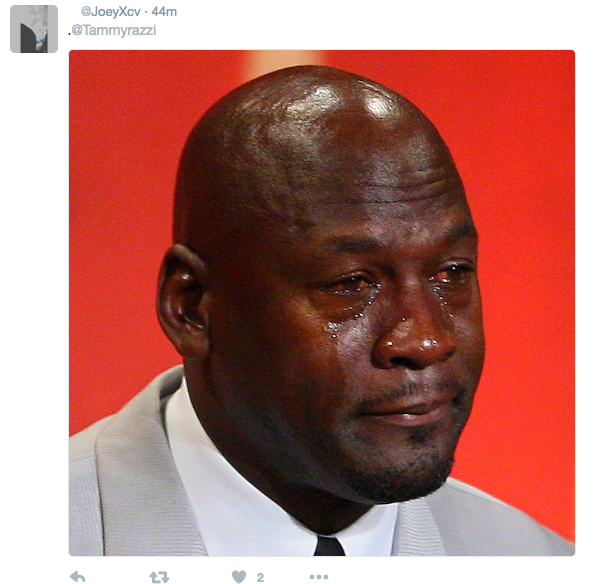 Some pleaded with Wembley to let her in anyway...

But others just had a good old laugh at her expense.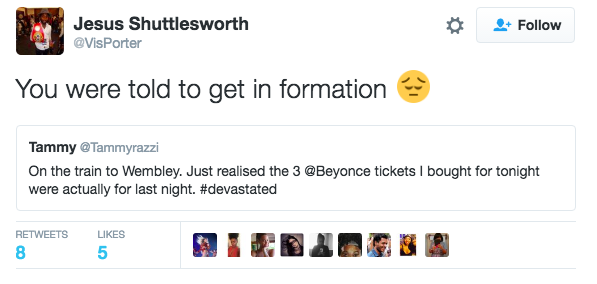 Some suggested she go to Wembley anyway to try to buy tickets from scalpers, but others had less helpful tips...

"I think a lot of Beyoncé fans on Twitter could relate to me feeling devastated," she said. "There were the odd people laughing at me, but a lot of people were genuinely devastated for me as well, so that was nice, in a way."
To her credit, Tammy acknowledged that she'd screwed up big time...
But she was still upset.
"I just really wanted to see the show," she said. "At least my husband and son aren't as gutted as me."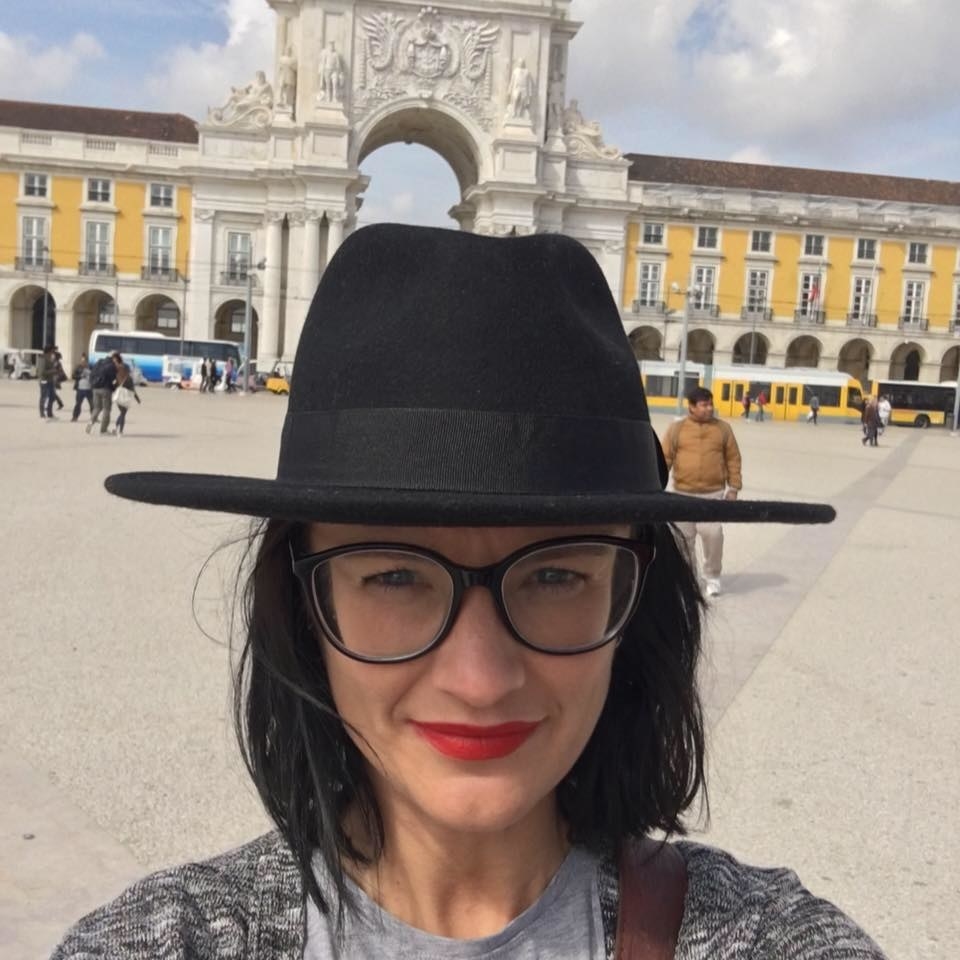 Tammy said she decided not to risk purchasing fake tickets from scalpers, and instead she went into central London to drown her sorrows.
"I think I'm already over it," she said. "I realize there's nothing we can do. There's no point in crying over spilled milk."
She did admit to learning one thing, though: "Don't book tickets when you're drunk."