Yemen's President Blames Iran For Insurgency As Airstrikes Continue
As the death toll mounts, Yemen's President has met with Sunni Arab allies in Egypt.
Yemeni President Abdu Rabu Mansur Hadi on Saturday decried the Shiite militants in his country as "puppets of Iran," as airstrikes by Sunni Arab nations continued for a third consecutive day.
Speaking at an Arab League summit in the Egyptian city of Sharm el-Sheikh after fleeing Yemen earlier this week, Hadi blamed the Shiite Islamic Republic of Iran for supporting the Huthi rebels and sending his country into chaos.
"I say to the puppets of Iran, its toys and those who support it, you have destroyed Yemen with your political adolescence and by manufacturing domestic and regional crises," Hadi said, according to a translation by the Associated Press.
Hadi was joined at the summit by the Sunni leaders of Egypt, Kuwait, and Saudi Arabia, which has spearheaded a campaign of airstrikes in Yemen to crush the Huthi insurgency.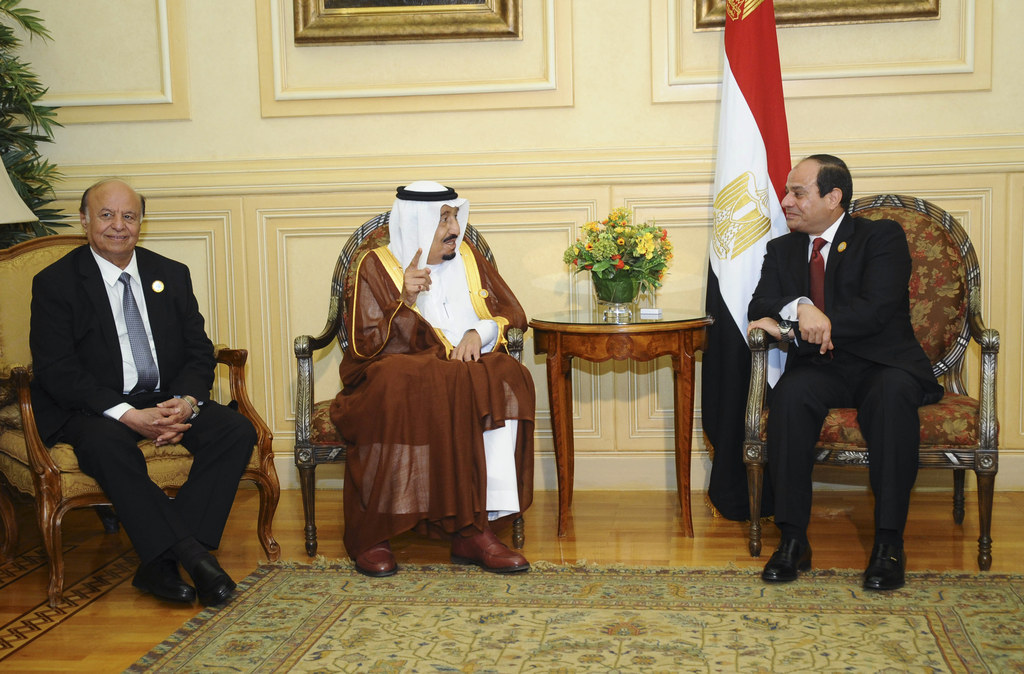 Egyptian President Abdel Fattah al-Sisi also indirectly referred to Iran as "spreading its ailment," according to the AP.
"This [Arab] nation, in its darkest hour, had never faced a challenge to its existence and a threat to its identity like the one it's facing now," he said. "This threatens our national security and [we] cannot ignore its consequences for the Arab identity."
Egypt has also pledged planes, ships, and troops to the Arab coalition, but Sisi used the summit to call for the creation of a joint Arab military force to combat "unprecedented threats," according to the BBC.
The Saudi King vowed the military campaign would continue until security returned to Yemen.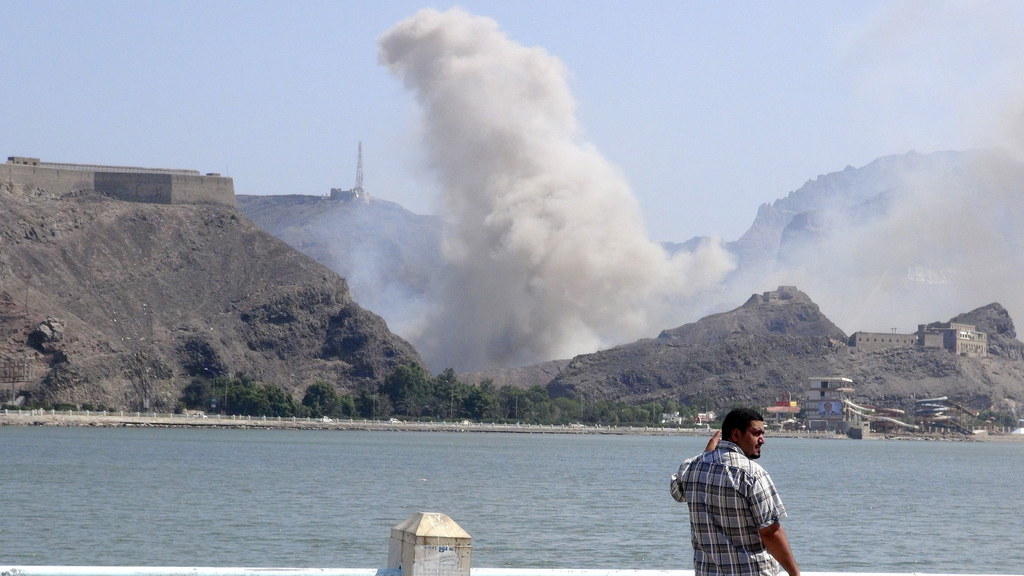 Meanwhile, the Huthi militants are continuing to push towards the southern city of Aden, which saw huge explosions on Saturday as planes struck an arms depot.
Fighting in the city has killed more than 60 people in three days, a local doctor told Agence France-Presse.
"There are at least 61 people dead and 203 wounded," Aden health department director Al-Kheder Lassouar told AFP
Airstrikes also continued to pound the capital, Sanaa, for a third consecutive night.
"It was an intense night of bombing and the windows shook," a foreigner working for an international aid organization told AFP.
"People want to leave but there are no flights out of Yemen," she said.