This Is The Most Awkward Moment Of The Olympics So Far
And the gold medal for awkward moments goes to...this right here.
Kenya's Peter Mungai Warui went up against China's Lu Bin in a Men's Light Fly (46-49 kilogram) boxing match at the Rio Olympics on Monday.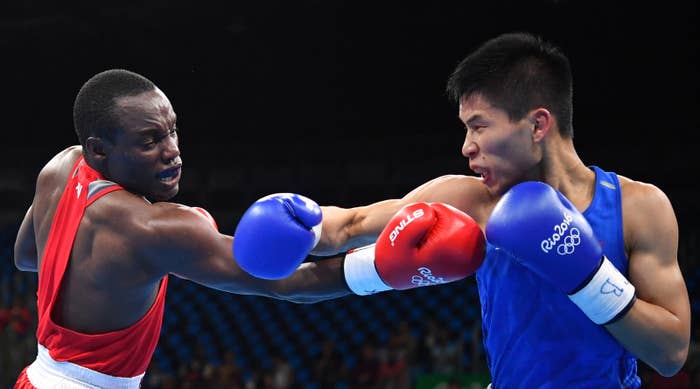 The final outcome of the match came down to the judges, with a narrow decision ultimately advancing the Kenyan boxer to the quarterfinals.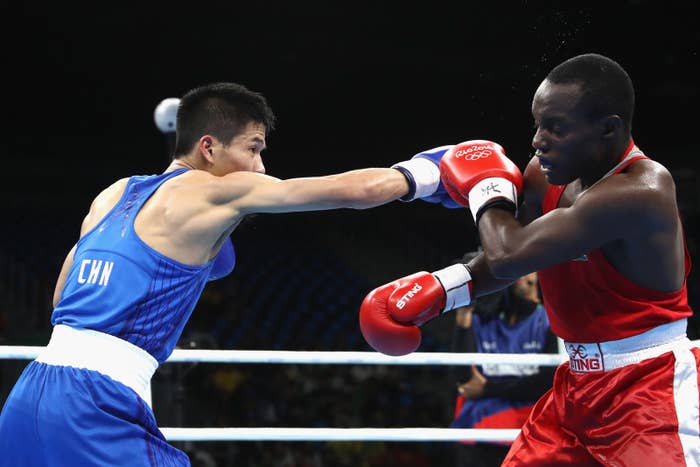 But as the judges announced the points, Lu was CONVINCED he was going to win... so when the referee held up the actual winner's hand it was awkward AF.
Look how happy they both were for this split second!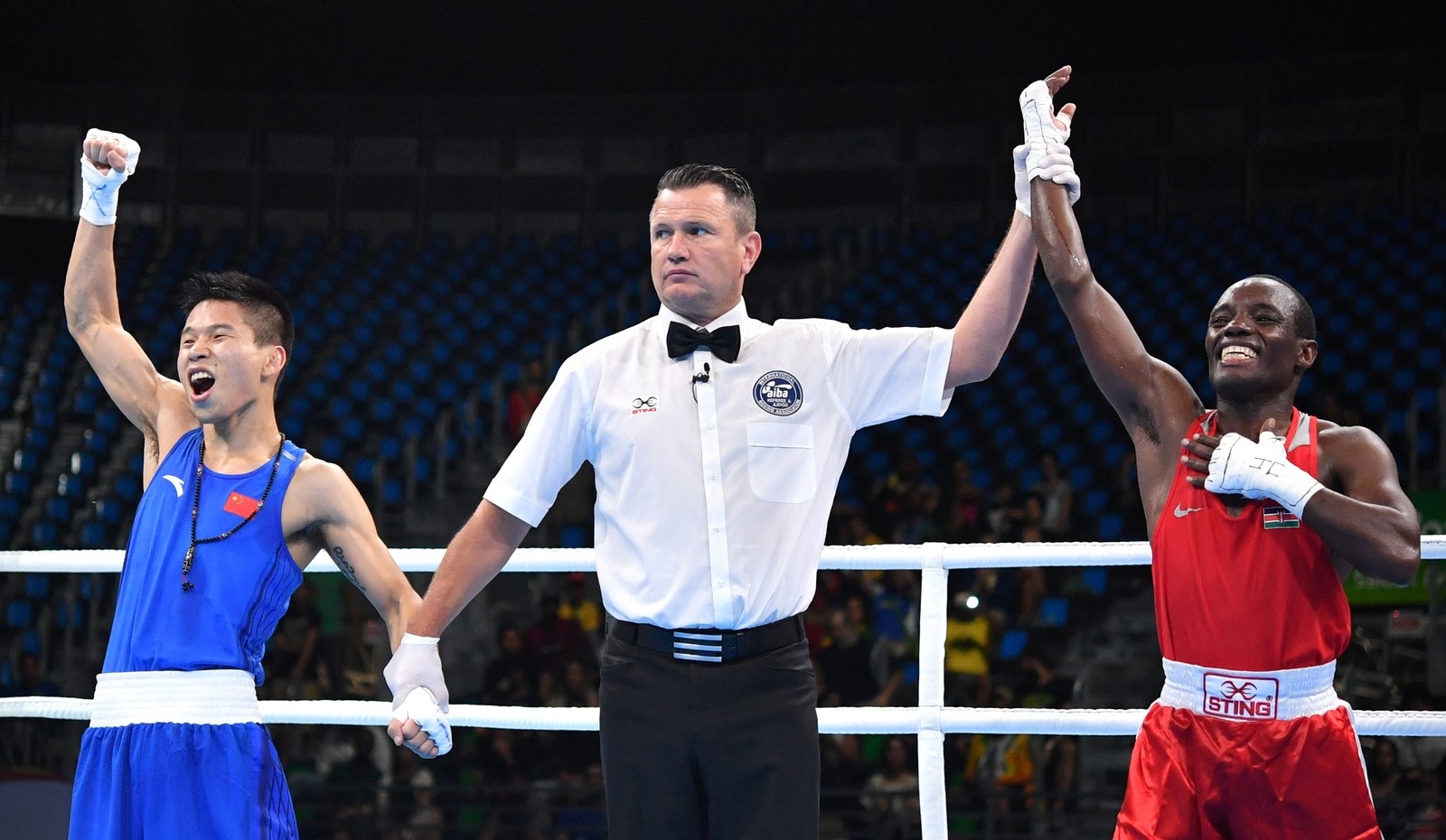 "OH, DEAR" — That referee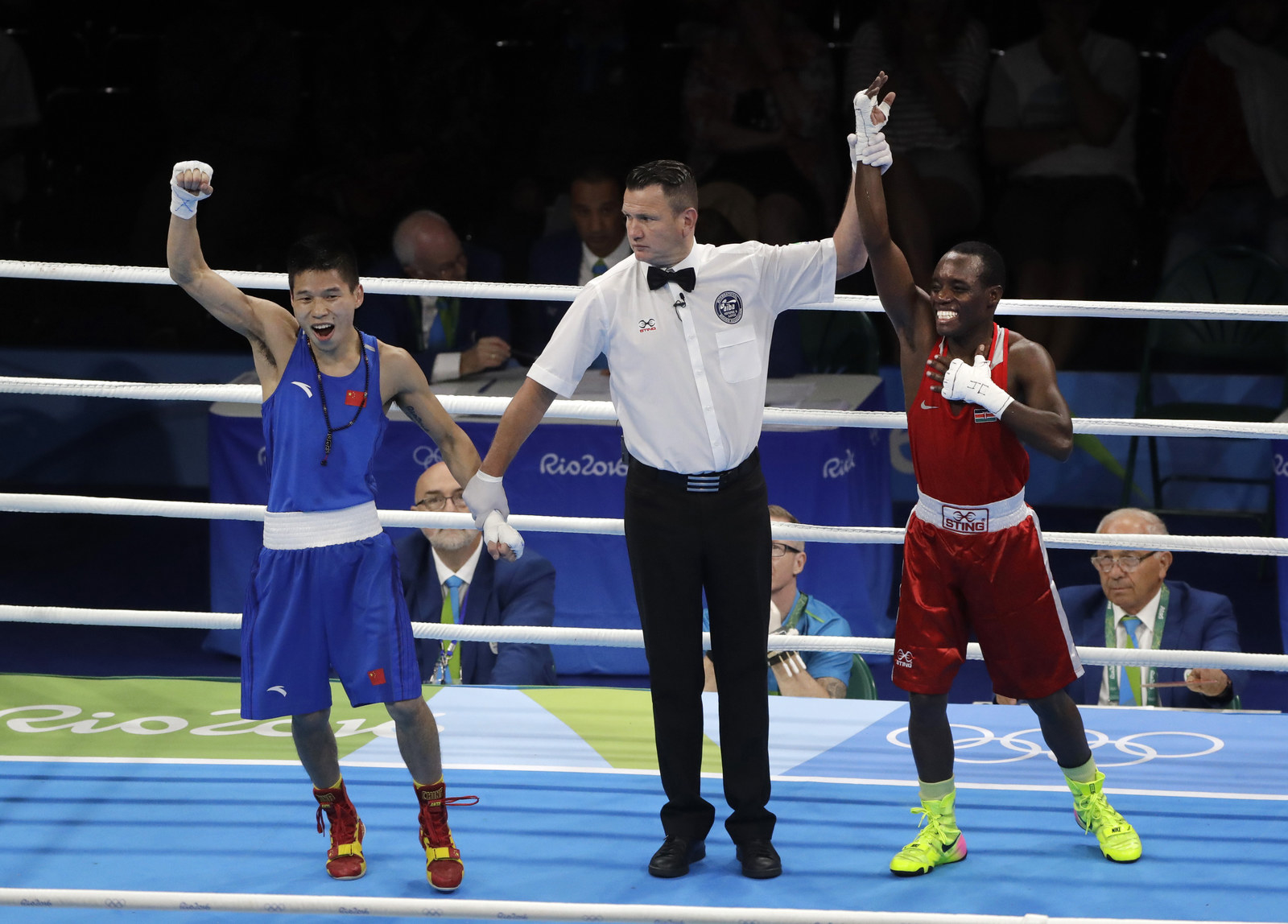 "Yeah, not so much."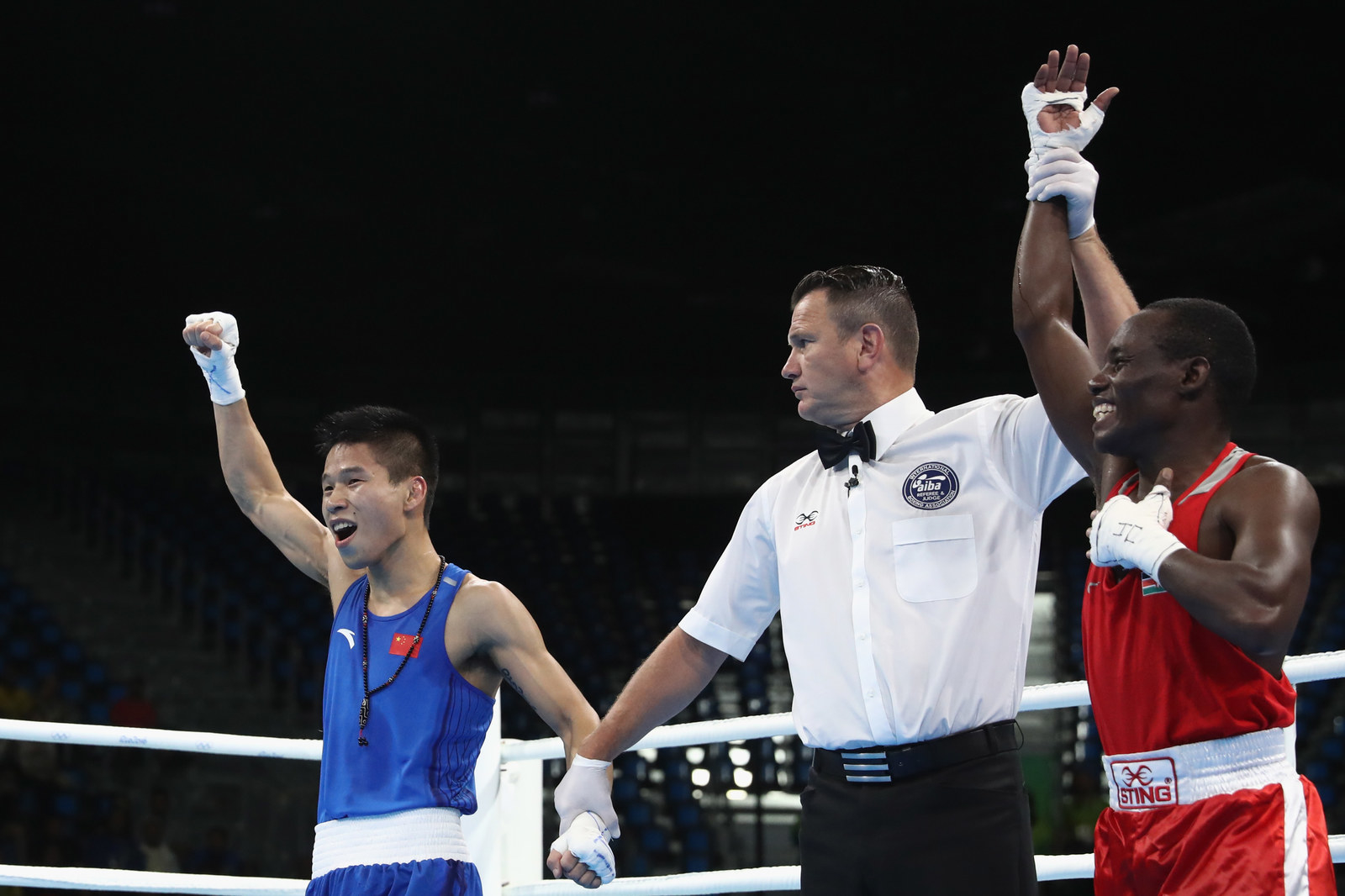 Facepalm.