Worldwide Protests Ahead Of Paris Climate Summit
More than 2,000 demonstrations were held around the globe this weekend, according to activists. Although police and rioters clashed in Paris, most protests were peaceful.
World leaders have begun arriving in Paris for Monday's U.N. summit on climate change.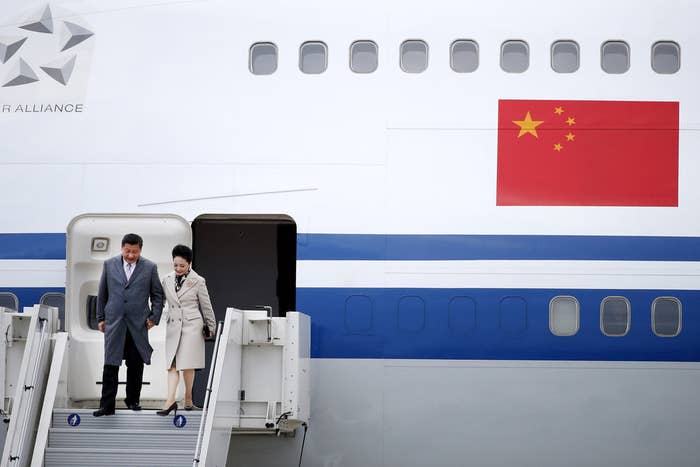 About 150 heads of state are gathering in the French capital for talks that climate activists hope will result in a binding international deal on limiting carbon emissions.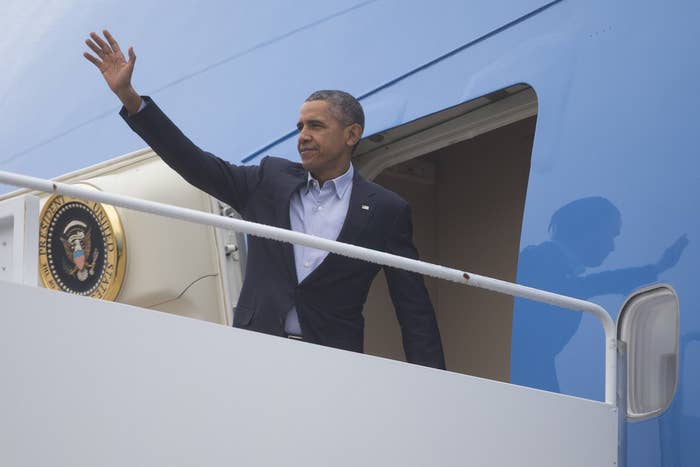 With France still under a state of emergency following the Paris terror attacks earlier this month, the planned climate march in the host city was canceled. Activists instead left pairs of shoes at the Place de le République as a symbolic gesture.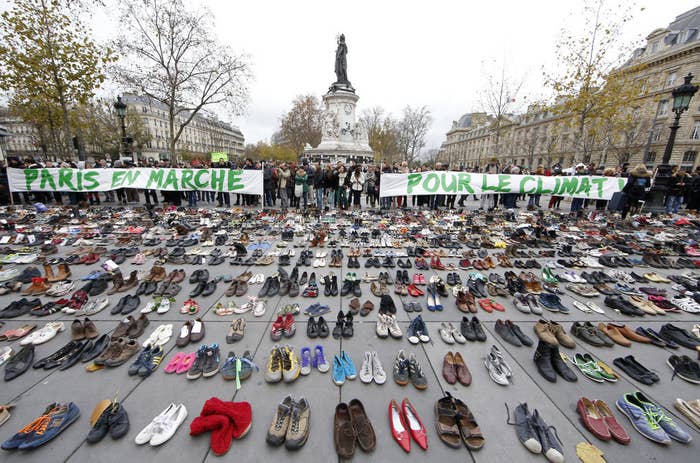 But riots also broke out in the square after police said "violent elements" attacked security forces.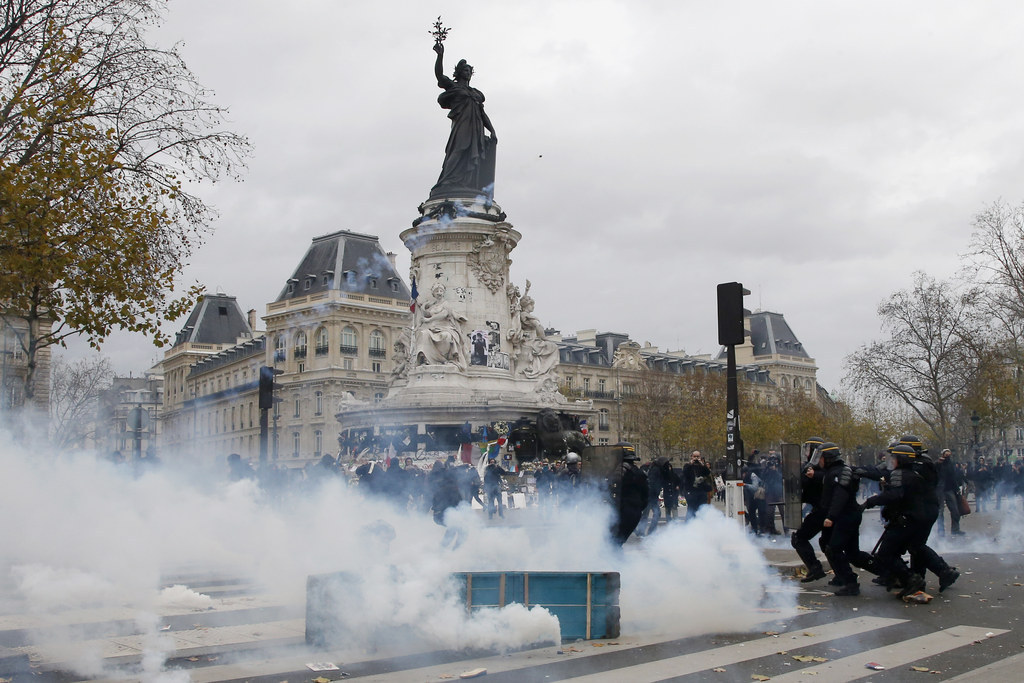 The French Interior Ministry said some 208 people were detained by authorities during the unrest, with 174 placed in custody.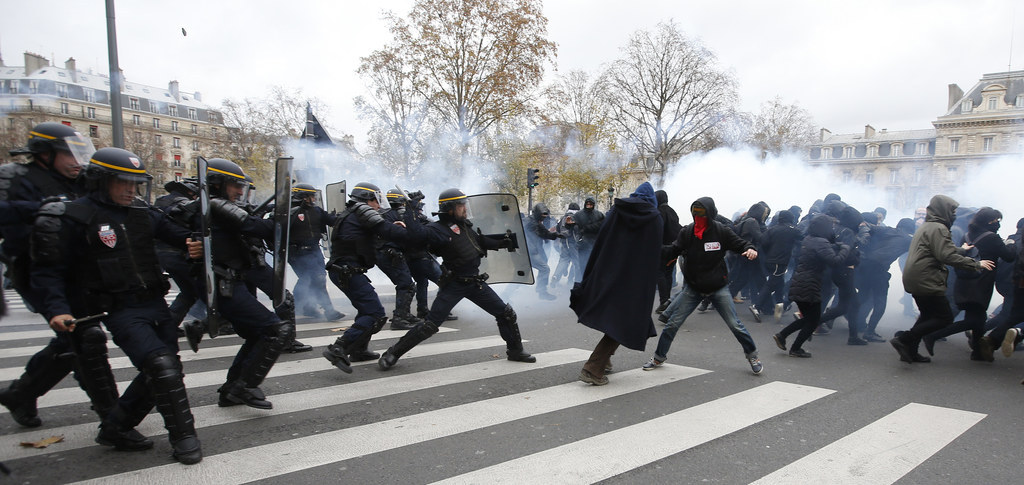 Some 200–300 people violated the protest ban in the city, the police chief told reporters.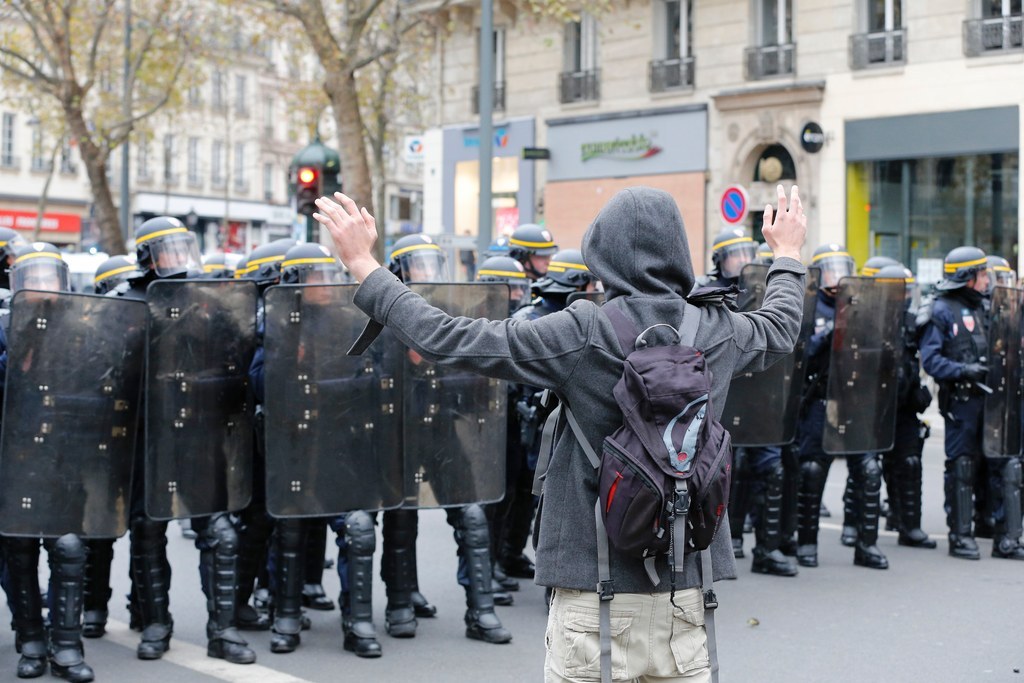 Elsewhere in Europe, demonstrators poured onto the streets of the major capitals to make their voices heard. In Berlin, the iconic Brandenburg Gate was a focal point for German protesters.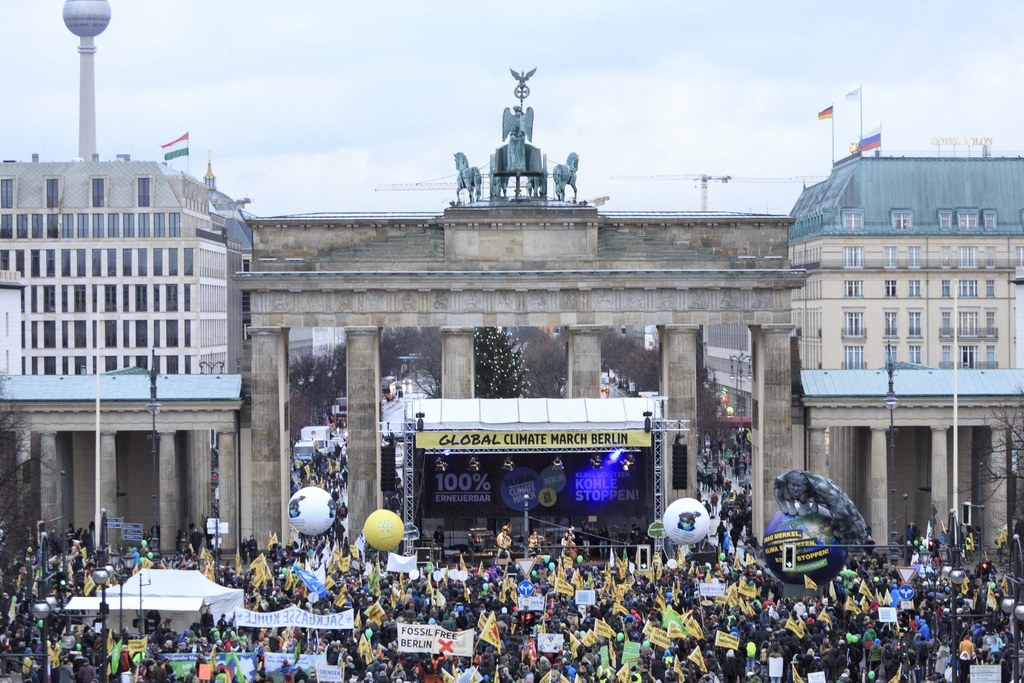 In Rome, a rally was held in the Piazza Campo di Fiori.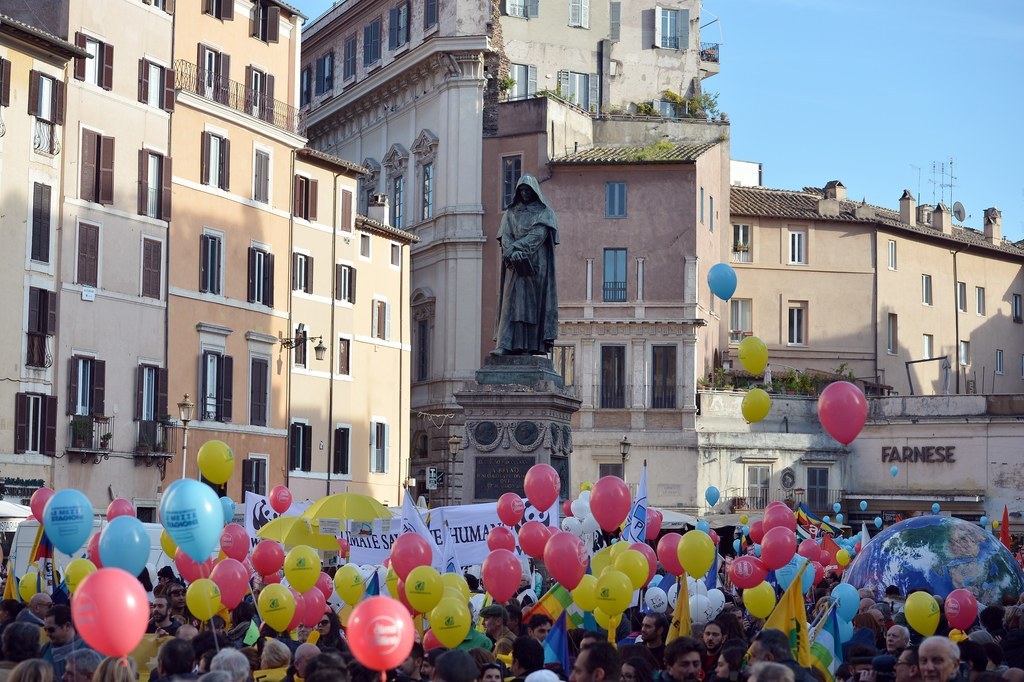 While thousands marching in London were joined by opposition party leader Jeremy Corbyn — and this giant melting globe-shaped ice cream.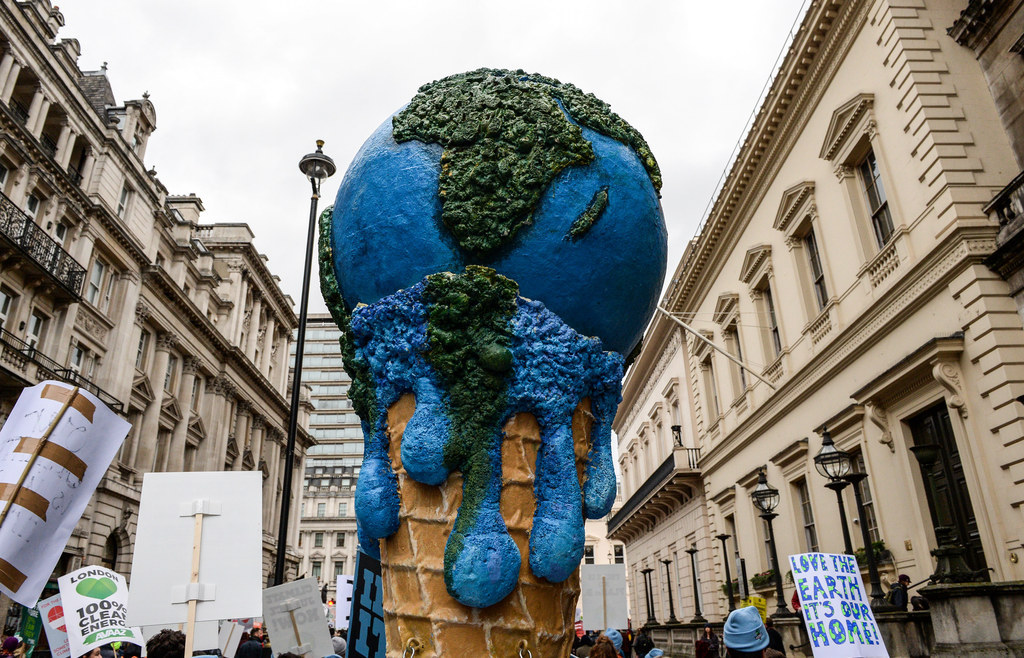 Demonstrators also gathered in Helsinki, Finland...
...in Norway's capital, Oslo...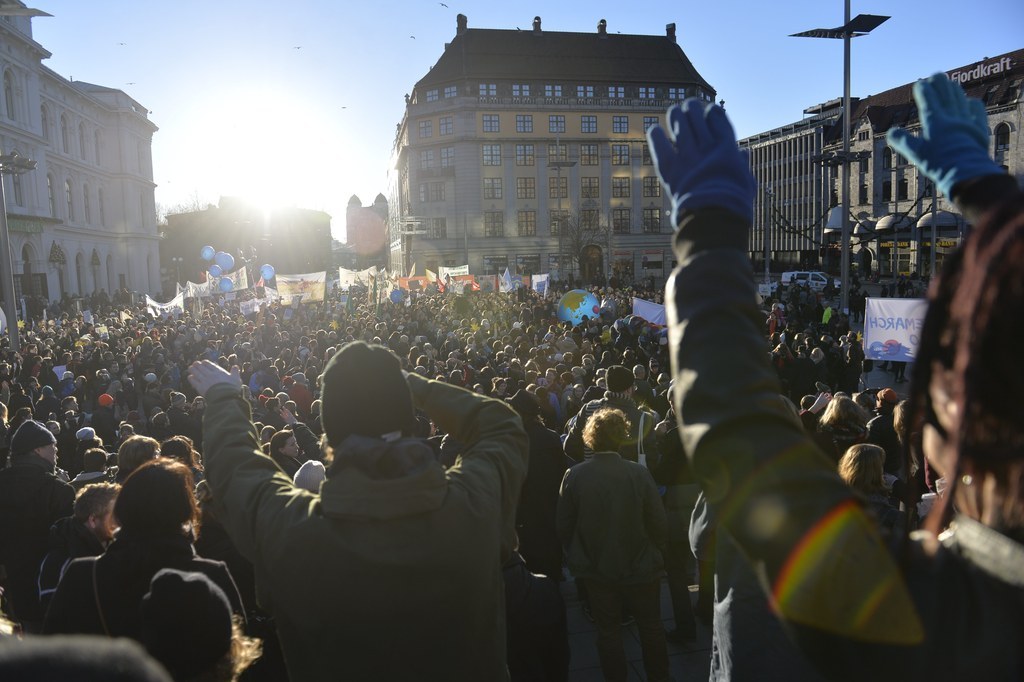 ...and in Vienna, Austria.
Five thousand people marched in Madrid, according to the BBC.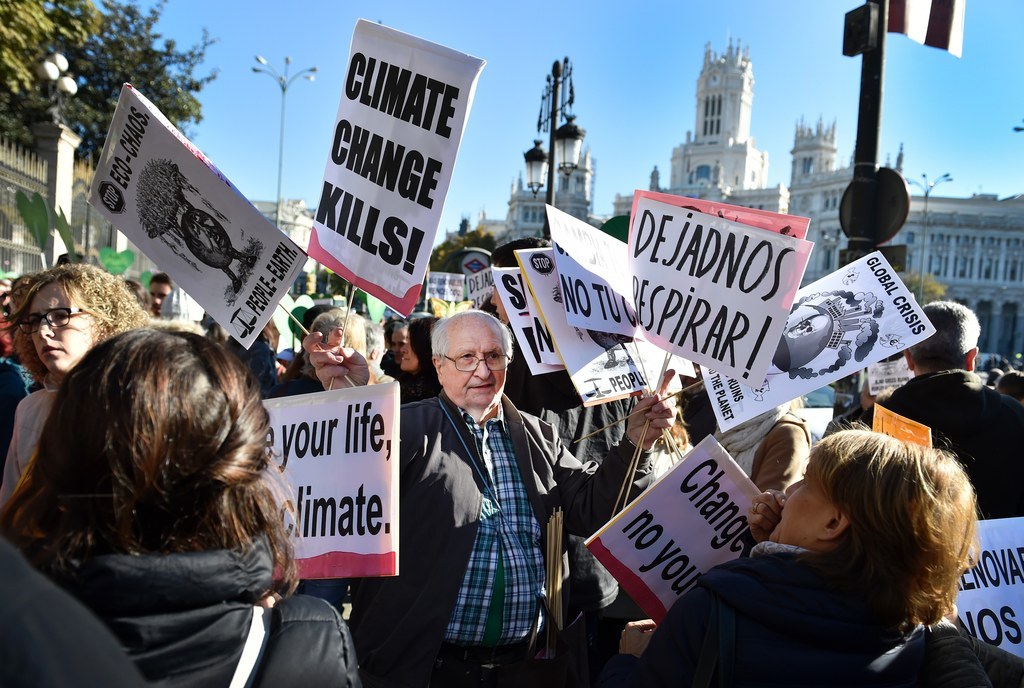 While in Monaco, Prince Albert II, Princess Charlene, and their twin children joined in the march through the tiny principality.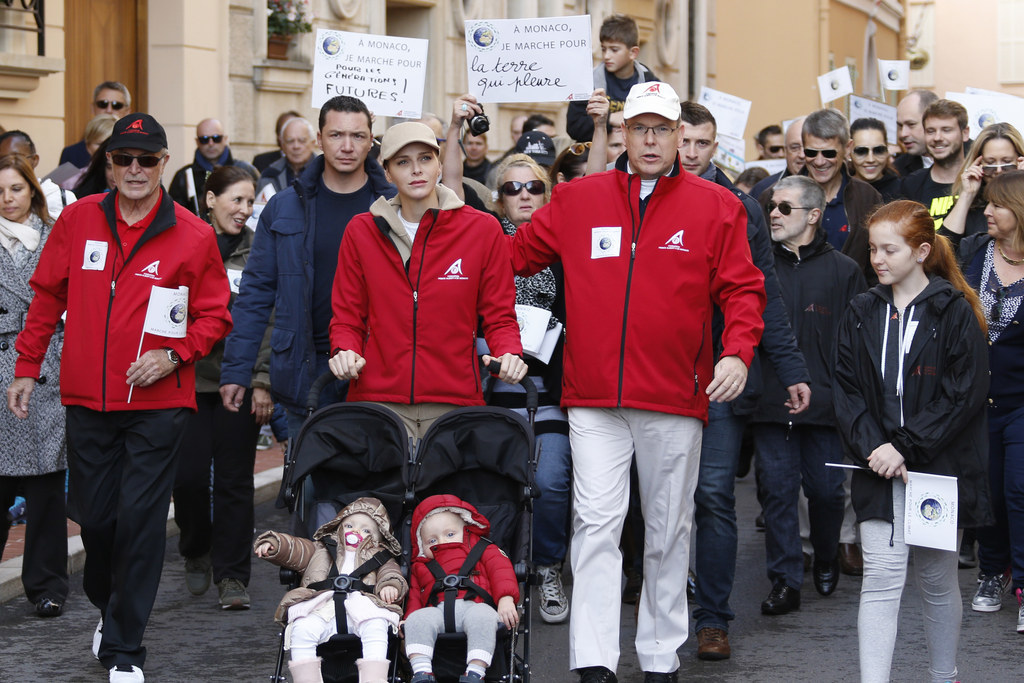 Protests weren't limited to Europe, though. In Rio de Janeiro, Brazil, people also turned out with banners and signs calling for a limit in the rise of global temperatures.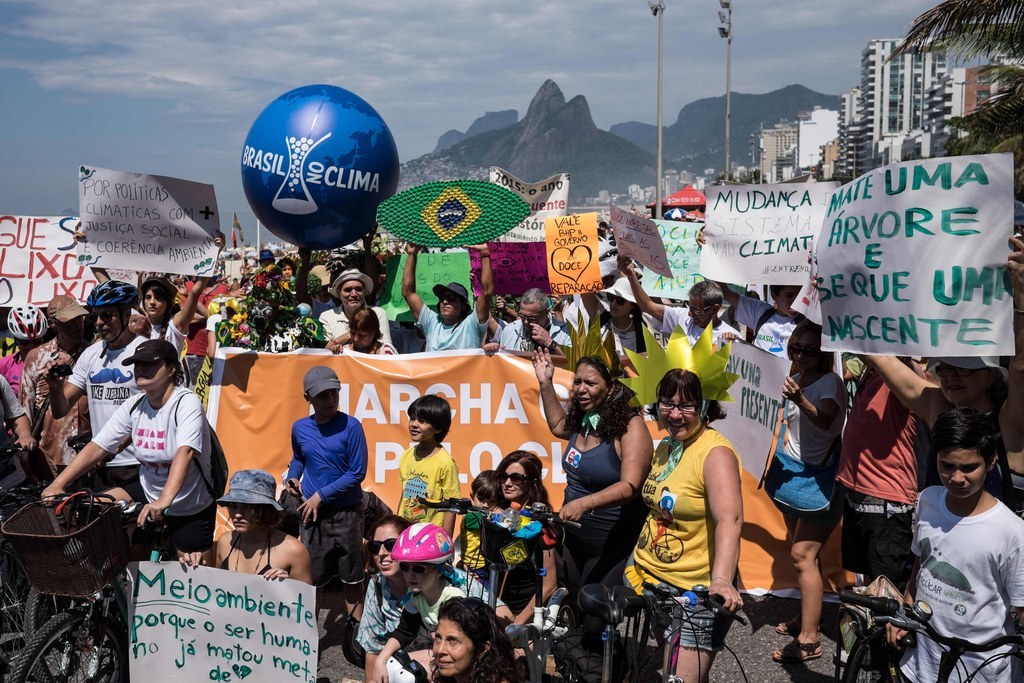 One man at Ipanema Beach held a jug of water with a sign reading "Water: 100 Reals" ($26) to signal the devastating effects of drought that come with climate change.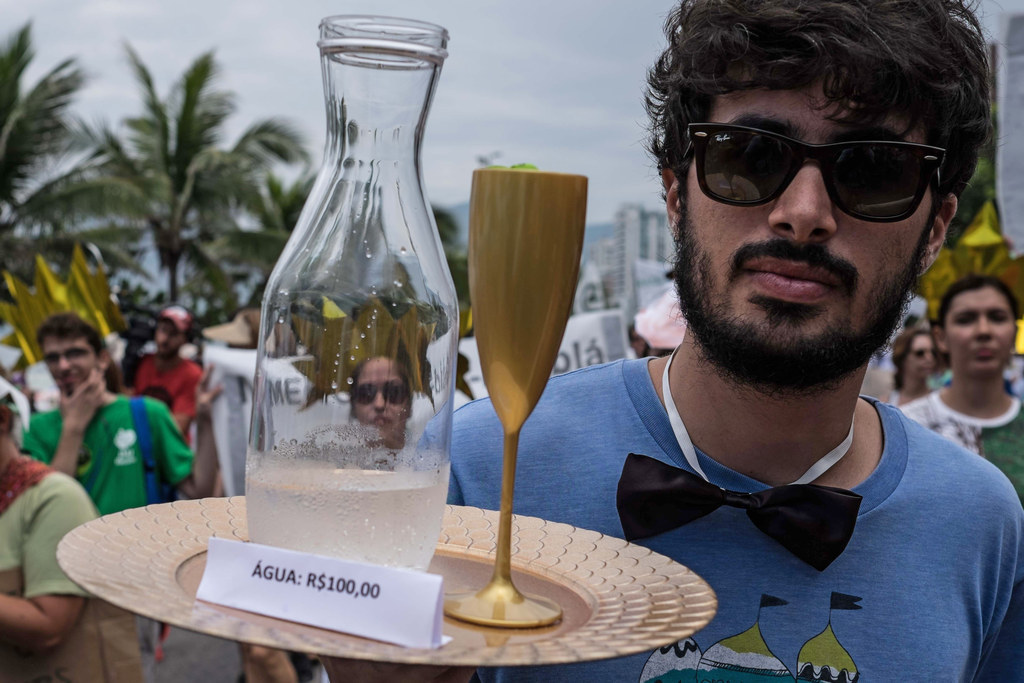 Roughly 700 people also marched in Johannesburg, South Africa, with demonstrators calling for the city to stop relying on fossil fuels as the primary source of electricity.
In Hong Kong, these two women held signs signaling the plight of polar bears amid melting polar ice caps.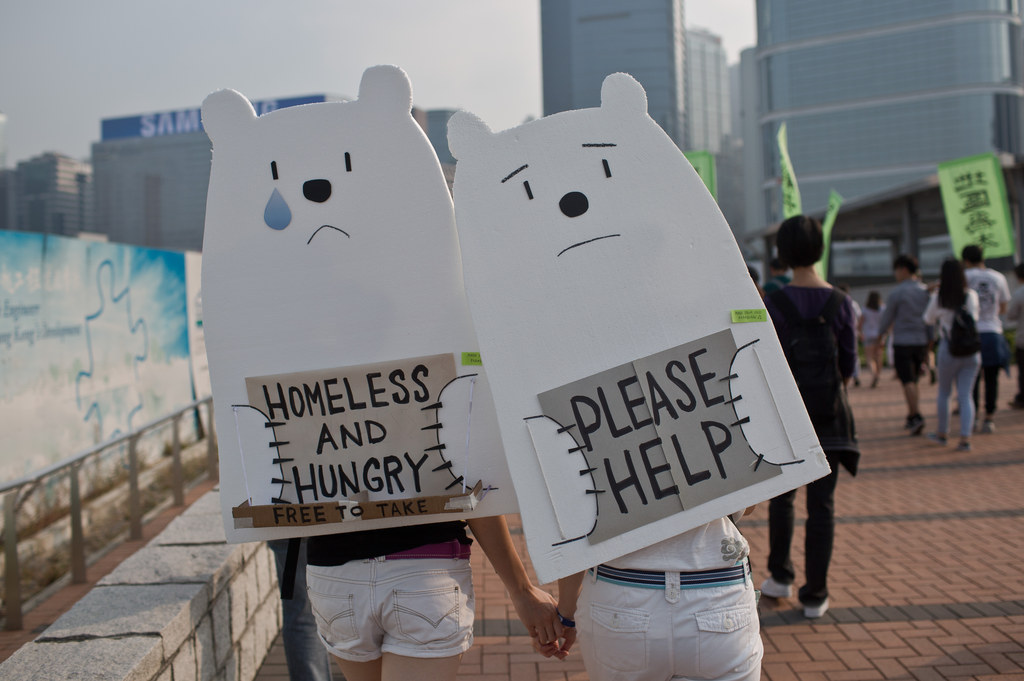 While these two nuns joined the march in Seoul, South Korea.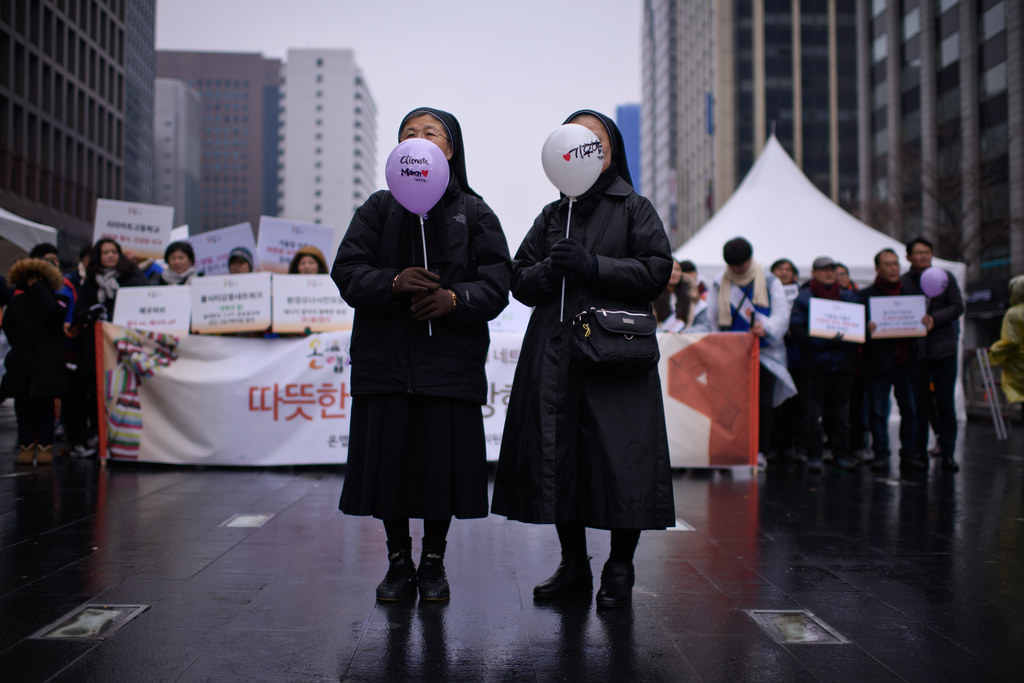 Demonstrators also marched in Tokyo, Japan...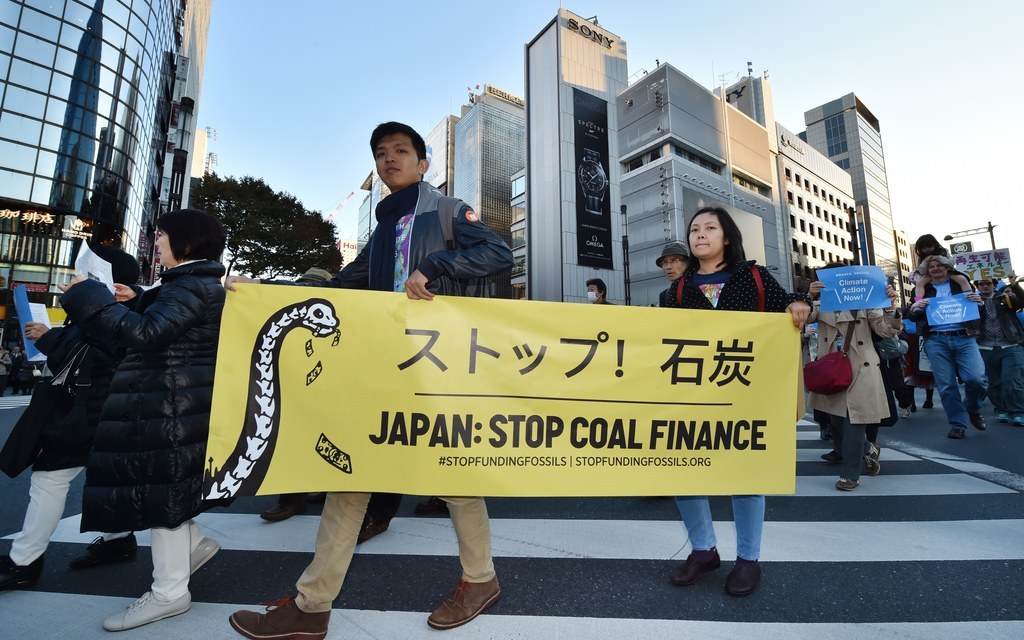 ...Manila in the Philippines...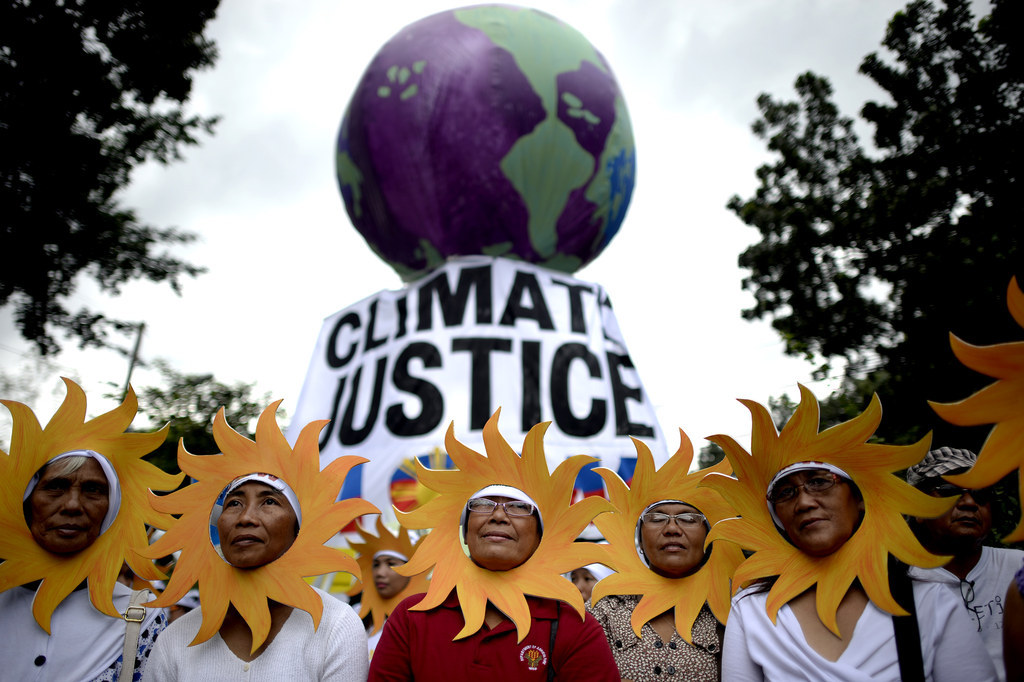 ...and in Sydney, Australia, where the mayor estimated 45,000 people took part in the protest, making it the biggest climate march in the city's history.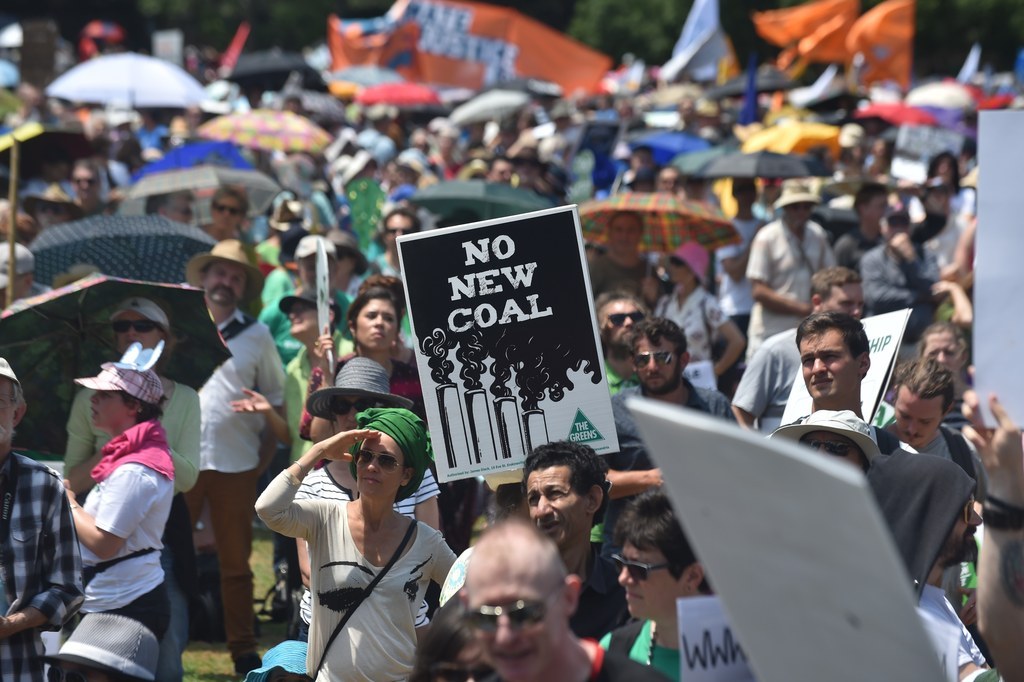 U.N. Secretary General Ban Ki-moon told the Associated Press he's optimistic about the talks: "It seems to me that all the stars are aligning. I'm pretty optimistic that we will be able to have a very robust universal climate change agreement."