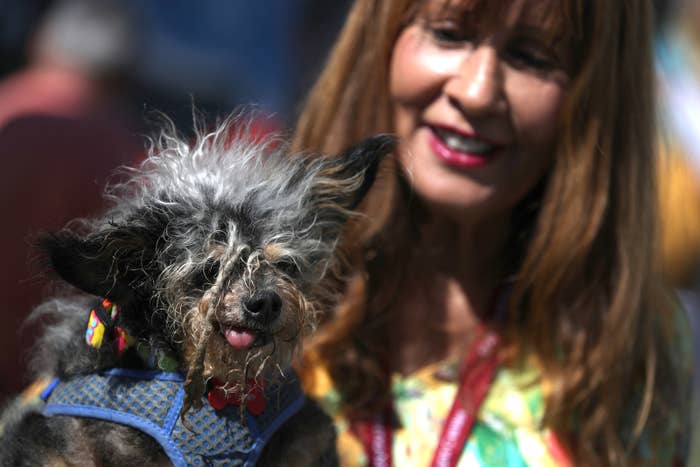 The 2019 winner of the famed World's Ugliest Dog contest was crowned Friday night in California, and he's a dreadlocked former stray/good boy named Scamp the Tramp.
Scamp beat out more than a dozen other ugly (but yet still beautiful) dogs at the competition, which is held every year at the Sonoma-Marin Fair in Petaluma.
His human, Yvonne Morones from Santa Rosa, told BuzzFeed News Scamp's untamable fur reminds her of boxing promoter Don King's legendary hair.
"He has this hair that just kind of stands straight up," she said in a phone interview on Saturday. "His body hair doesn't grow, but instead he's got these dreads that just happen naturally, and the top of his hair is gray. And it just stands straight up."
It was Scamp's fourth competition, said Morones, and last year he was a runner-up.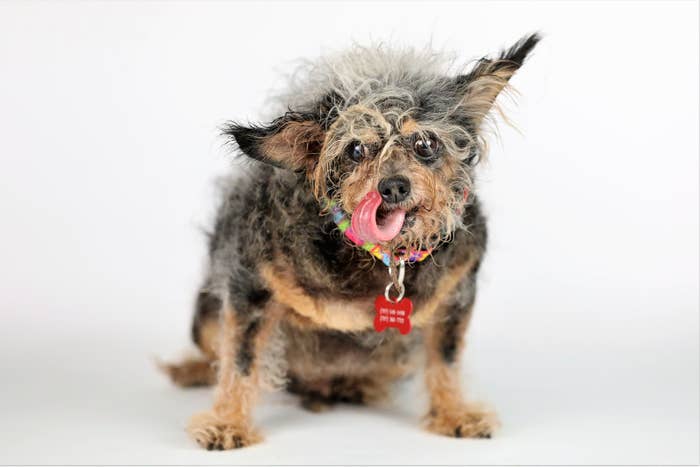 Morones adopted Scamp, a former stray who lived on the streets of Compton, from a shelter more than seven years ago when he was just one hour away from being put down.
He now spends his days working as a "pet therapist," greeting elderly people at a senior center and sitting with first-graders as they learn to read.
Morones said her dog's "great personality" won over the crowd.

Morones and Scamp won $1,500 to take home, another $1,500 to donate to a shelter, and a trip to New York City to appear on the Today show.

"When we woke up this morning, he was wagging his tail and he seemed to know that today was different," she said.

The second-place prize went to a Pekingese with a droopy tongue named Wild Thang, while the third-place spot was claimed by a Chihuahua named Tostito, who has no teeth or lower jaw.
Last year's winner was a 9-year-old English bulldog named Zsa Zsa.
Organizers say the contest is not about shaming any of the pups, but rather it's designed to promote pet adoption from shelters.
They also hope the competition serves as a reminder "that all dogs are lovable."
Morones said she could relate to the contest dogs as she once felt ignored by society when she had gained weight due to a spinal cord injury.
"I noticed that when you don't exactly fit the mold of what you're supposed to look like, people tend to ignore you," she said. "That's why these dogs are so special, because you really have to go past that."
Check out more photos of some of the other competitors here: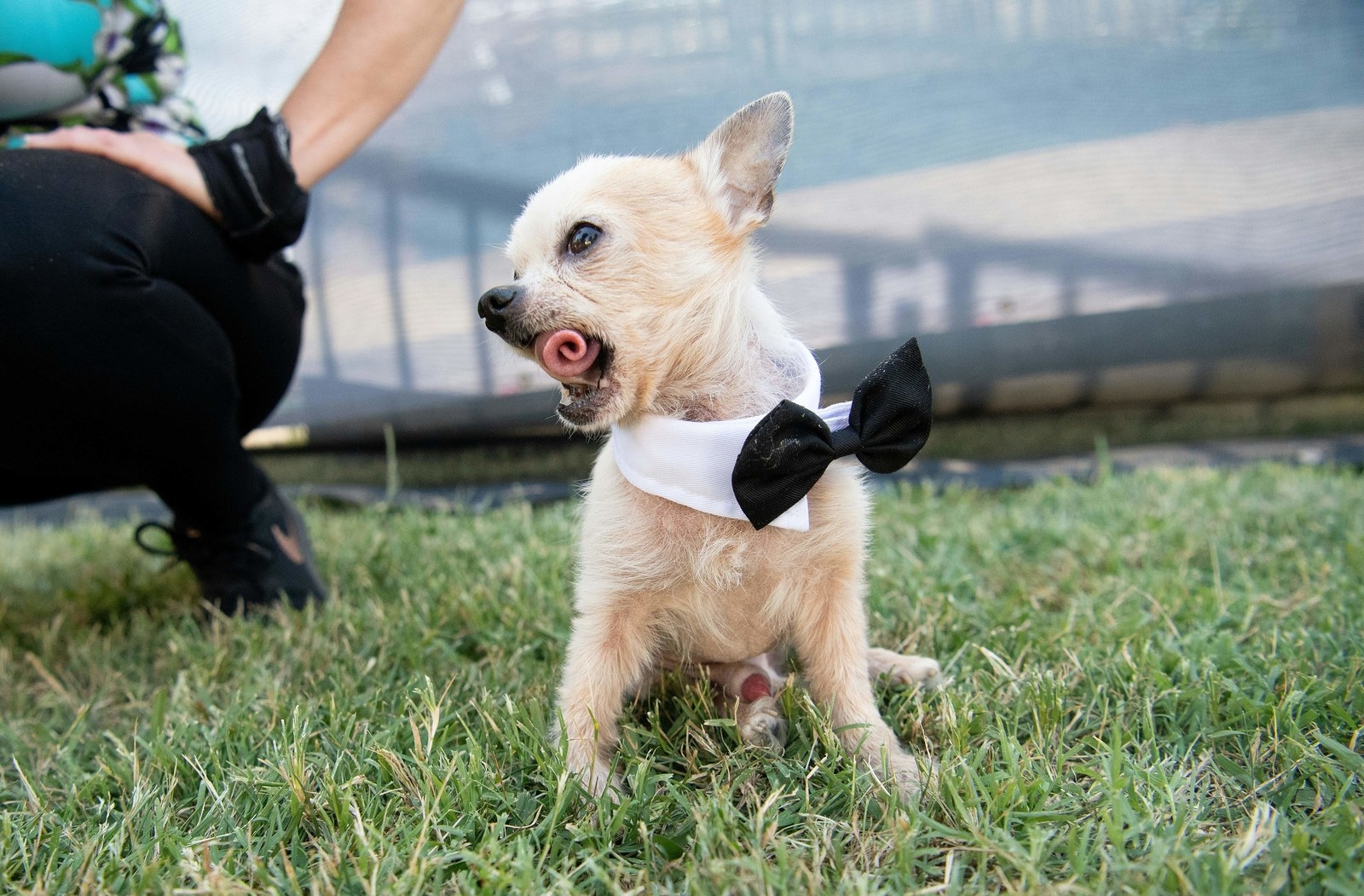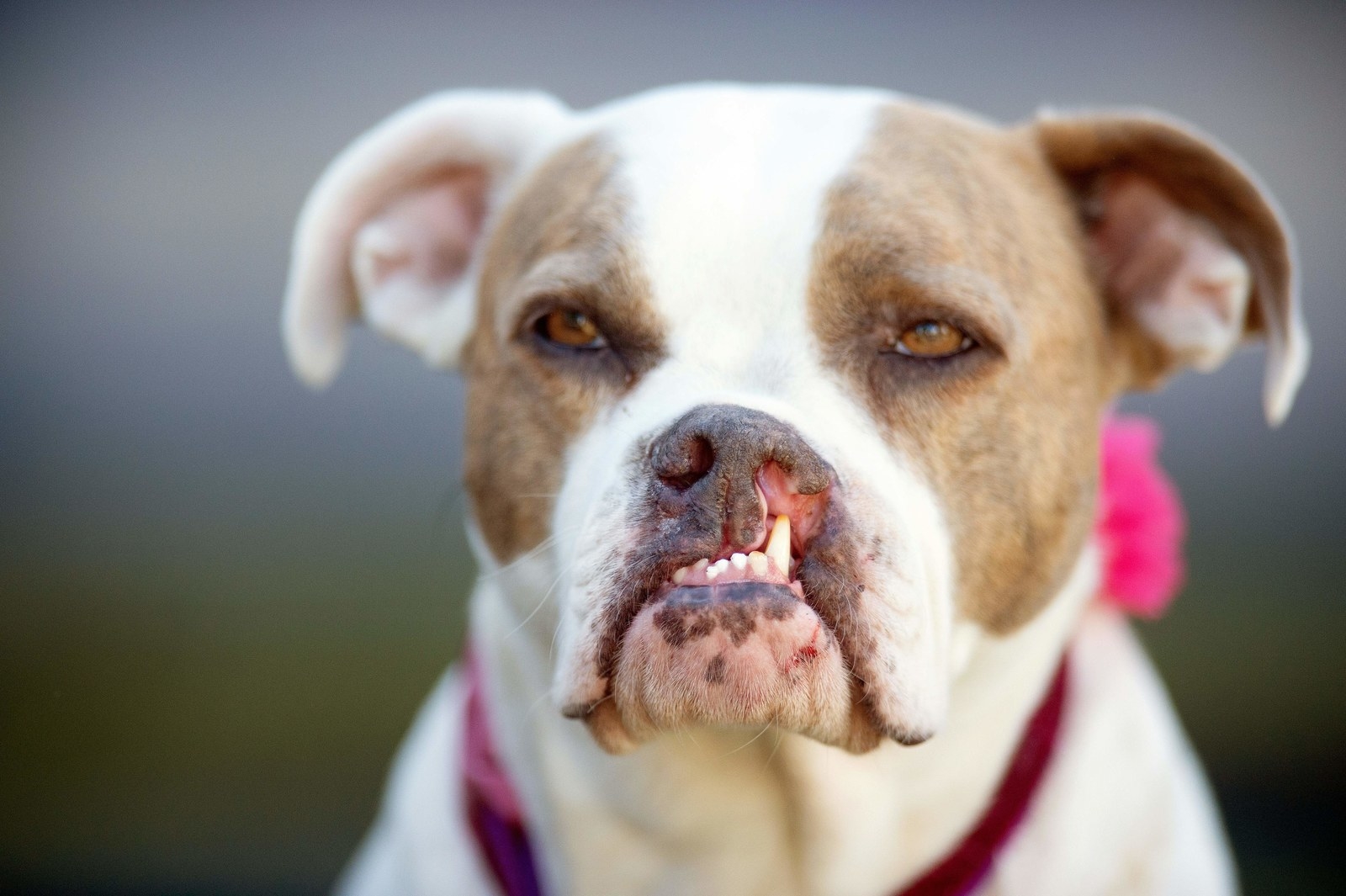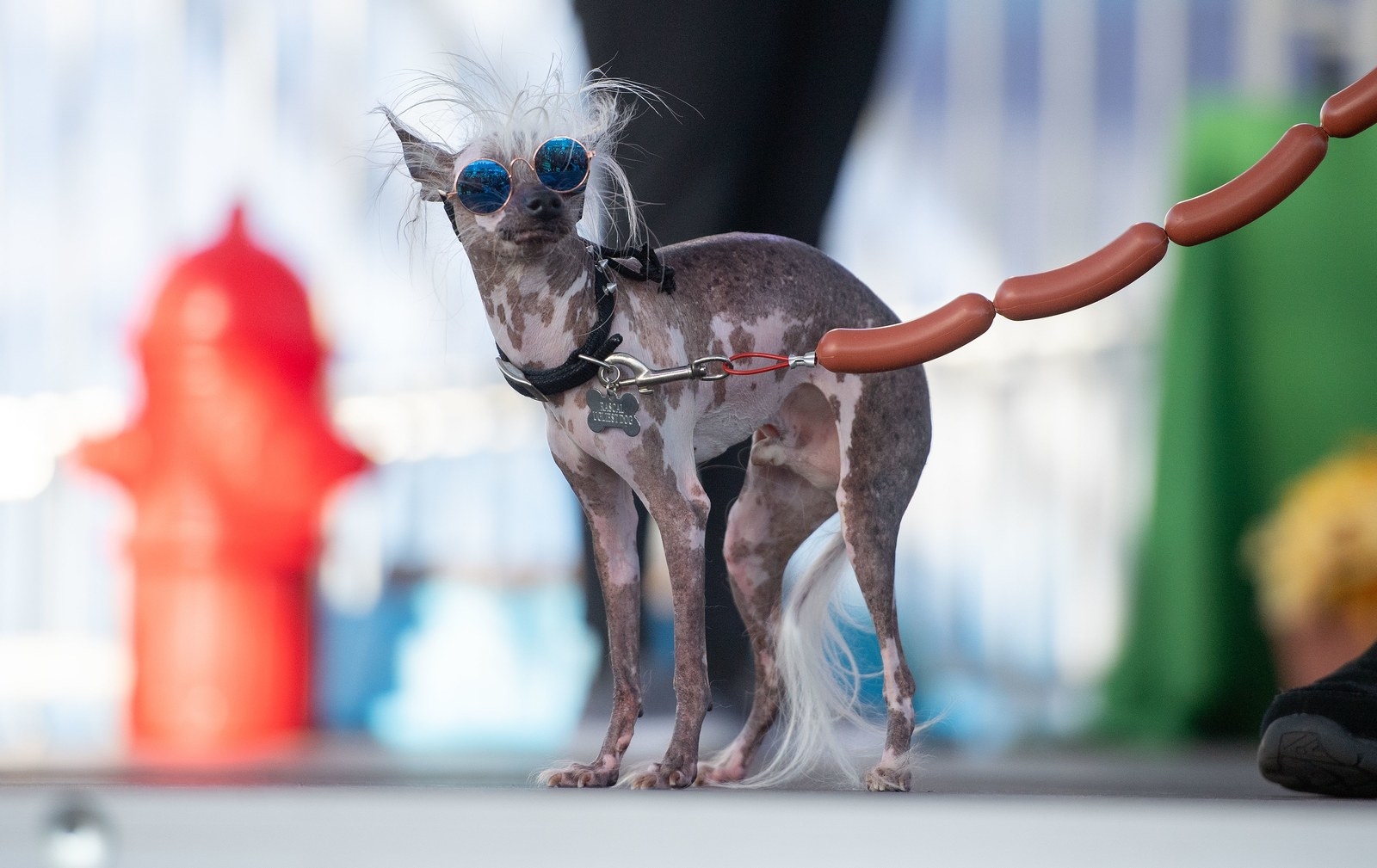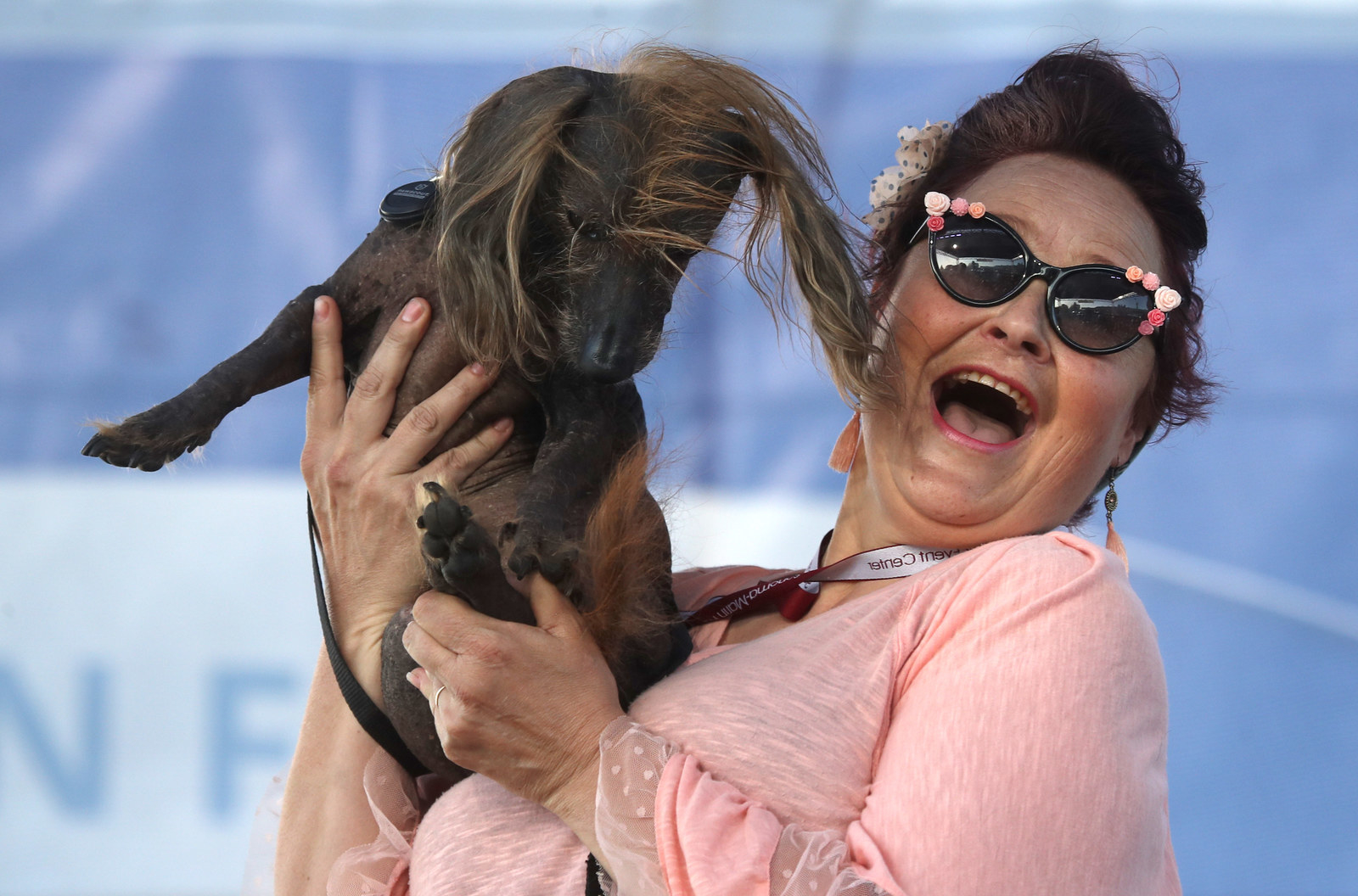 UPDATE
This story has been updated to include the interview with Yvonne Morones.