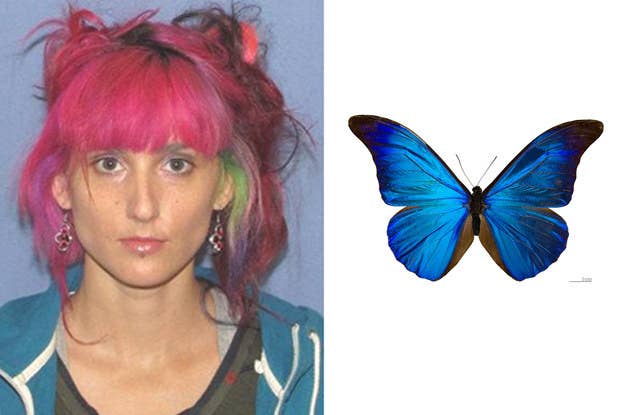 Ohio police have arrested a woman wanted for the theft of a butterfly.
Jamie Revis, 36, was detained on Friday and charged with one count of theft for allegedly stealing the insect from the city's Krohn Conservatory on April 15.
According to the Cincinnati Enquirer, surveillance cameras at the conservatory captured a woman stealing a blue morpho butterfly.

Footage shows a woman looking around before leaving the path and venturing into landscape. A staff member then confronts the woman and tries unsuccessfully to prevent her from leaving.
The blue morpho butterfly features vivid blue wings lined with black marking, according to the Rainforest Alliance conservation group. With wings that can grow up to eight inches long, it is one of the largest species of butterfly in the world.
The arrest on Friday in Springfield Township came shortly after Cincinnati police put out a wanted poster for Revis.
Local station WKRC reported Revis was arraigned in court on Saturday morning, where she pleaded not guilty.
Court records show her next hearing is May 18.